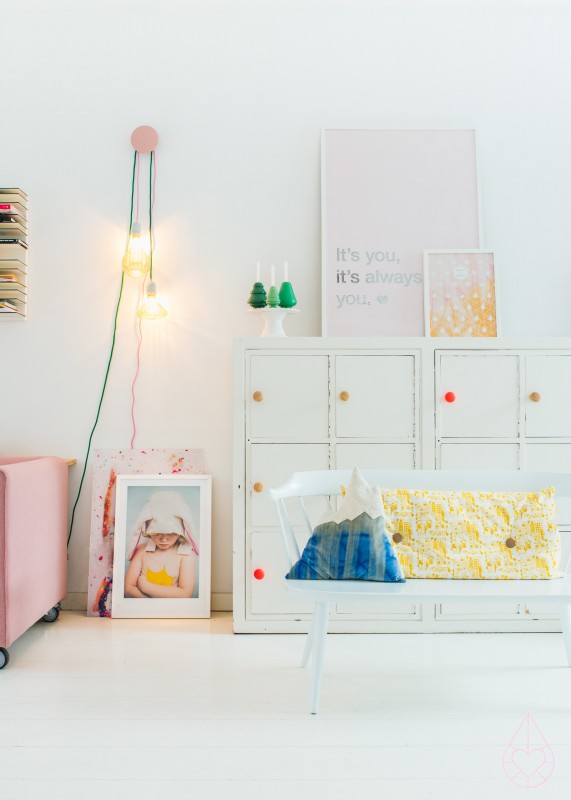 Om de regen te ontvluchten en omdat we een heleboel nieuwe kleren voor Wolf moesten kopen (het kind is van maat 128/134 naar maat 152 gegaan in een paar weken zomervakantie, hoe kan dat nou?) gingen we gisteren even Den Bosch in. Ik had ook zin om wat te drinken bij Eetbar Dit en om bij Daily Poetry langs te gaan om te praten over het boekfeestje dat we daar waarschijnlijk gaan houden. Een hoop vliegen in een klap dus.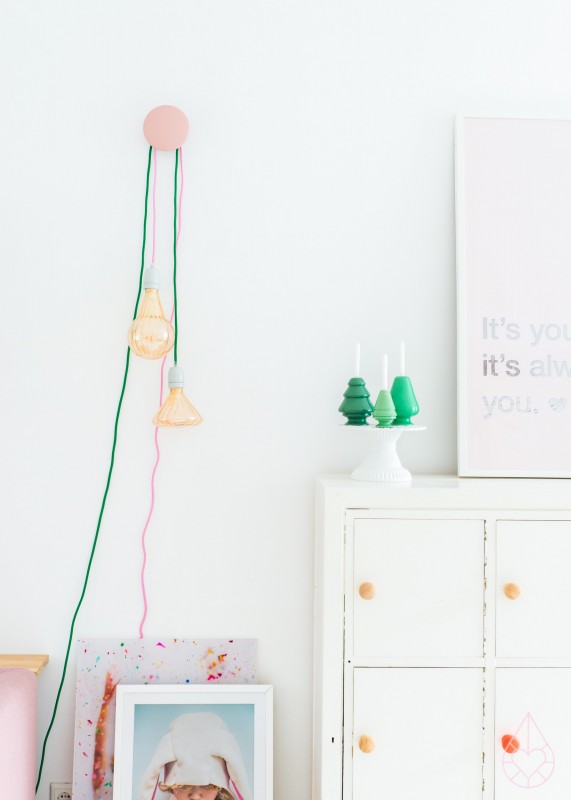 De gekleurde snoeren en fittingen had ik nog over van onze shoot met Qazqa een tijdje terug. Ik was er al even iets mee van plan ter vervanging van onze lampjesslinger, maar wilde iets anders dan de grote bolle lampen die je vaak ziet. Bij Vintage Room vond ik deze prachtige glazen lampen van Zangra. Er zit een klein halogeenlampje in dat je gewoon kunt vervangen als het stuk is, dus ze gaan lang mee. Vintage Room is een winkel die me altijd weet te inspireren met hun originele spullen, we kochten er ook onze Jieldé lampen. Aanrader als je ooit Den Bosch bezoekt (ze sponsoren me niet of zo, ik ben oprecht enthousiast over wat ze doen).
Ik had dus het geluk dat ik gisteren de hele avond fijn mocht schuiven met spullen en de nieuwe lampen op mocht hangen met Casper. Er zijn weinig dingen die me zo gelukkig maken als dat. Fijne dag allemaal!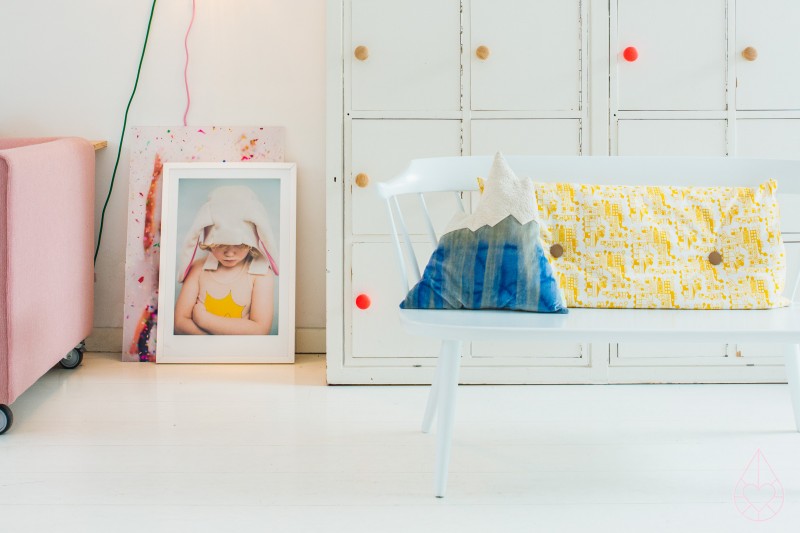 I love discovering new products and Vintage Room never disappoints me when it comes to new and original stuff. I found these amazing light bulbs by Zangra at their store and it was just what I was looking for. I was planning to change our string lights for something else for a while now and these light bulbs are just perfect to me. Also perfect for my mood – there's nothing I love more than changing our interior. Happy Wednesday!