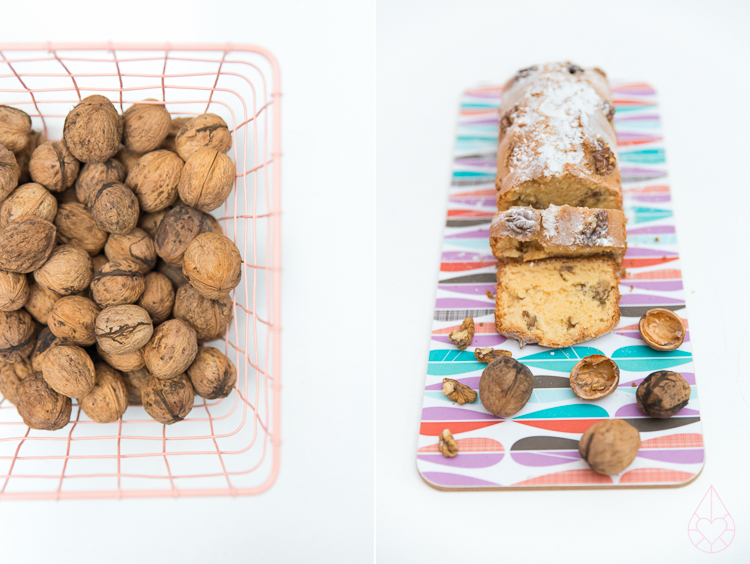 Van de week fietsten we langs een boerderij waar twee kinderen aan een tafeltje langs de weg walnoten zaten te verkopen. Casper heeft nogal een zwak voor dergelijke verkooptechnieken, dus hij stopte en kocht twee zakjes. Vandaag bakte ik er met Wolf een walnotencake van.
Wolf's taak was de noten te kraken, terwijl ik ondertussen het cakebeslag maakte. Ik gebruikte een heel basic recept, wat ik hier vond. Een deel van de noten mengde ik door het beslag, enkele noten gebruikte ik voor bovenop de cake. Op de een of andere manier vind ik cake zo goed bij de herfst passen; vallende blaadjes, een warme kop thee, koffie of chocomel en een plakje cake. Voor de kachel. Of in de zon, want dit weekend schijnt het zomers warm te worden. Geniet ervan!
For some reason, I don't know why exactly, for me cake is related to autumn. Maybe it's the idea of drinking tea and eating cake in front of a stove, I don't know. Anyway, we baked a cake, a simple cake with walnuts. And ate it in front of our stove, drinking tea. What a way to enjoy autumn.