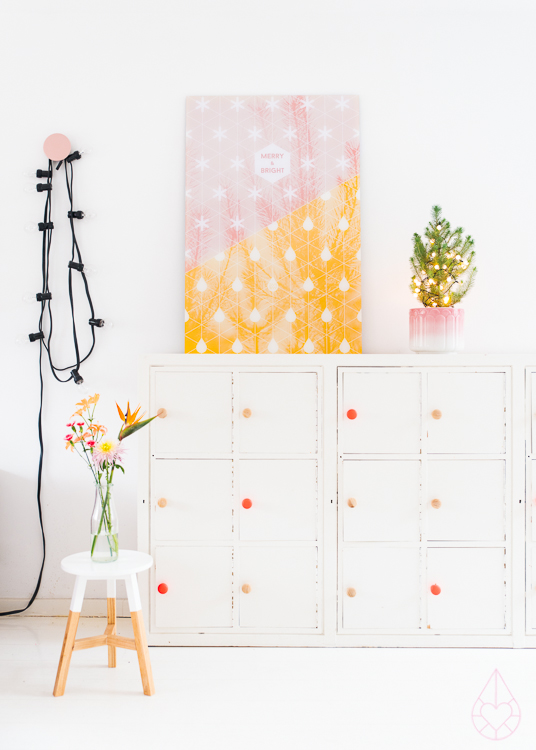 Ik vond het zó leuk vorig jaar: de winterdieren. Dus dit jaar wil ik weer zoiets doen, iets gezelligs zo rond de kerst. Vrede op aarde en cadeaus voor iedereen, dat idee. Dus ontwierpen we een nieuwe print, die je gratis kunt downloaden. Je kunt 'm zelf printen als poster of kaart, of laten afdrukken op een formaat naar keuze. Daarnaast hebben we posters op A3 formaat laten drukken, op mooi 170 grams papier. Als je meer dan 12,50 (exclusief verzendkosten) besteedt in onze shop, krijg je de hele maand december zo'n gratis print bij je bestelling. Je kunt de 'Merry & Bright' poster ook los kopen, dan kost 'ie 5,- exclusief verzendkosten.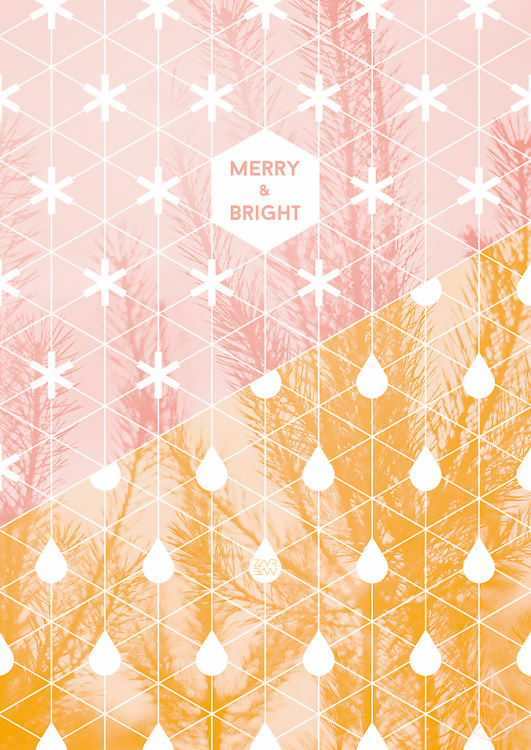 Het idee is dat je de poster in je huis zet of hangt, op jouw manier. Daar maak je vervolgens een foto van, die je mailt naar mij of Casper. Die foto plaatsen we dan op een speciale pagina, met eventueel een link naar je blog, Instagram-account of andere social media naar keuze. We vinden het ook erg leuk als je de foto deelt op social media, gebruik dan de hashtag #zilverblauw of tag ons in je post. Dit alles is uiteraard niet verplicht, als je de poster gewoon lekker voor jezelf wilt hebben en geen zin hebt om iets online te delen: voel je niet bezwaard.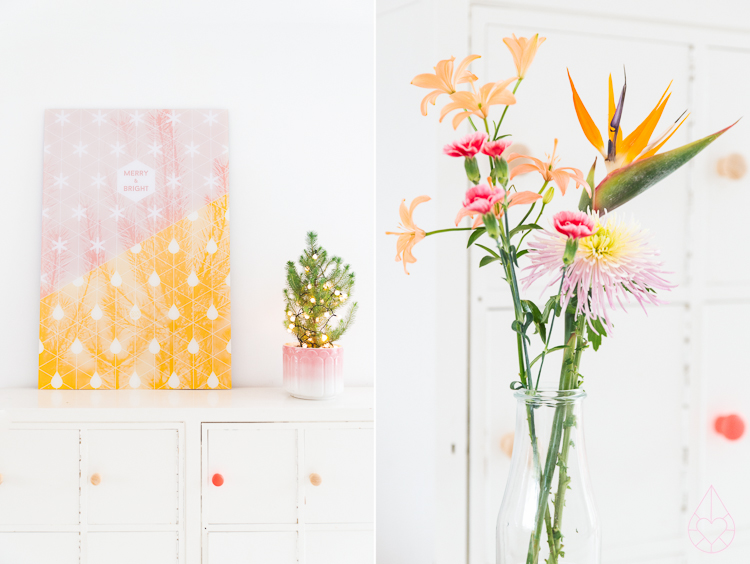 Waar vind je de gratis poster?
Je komt bij de gratis poster door op onderstaande link te klikken. Dit bestand is groot genoeg om als A4 te printen op je eigen printer, op groter formaat te laten afdrukken bij een copyshop of online printer of om als kerstkaart af te drukken. Mocht je met je eigen printer aan de slag gaan, gebruik dan fotopapier als je een goede afdruk wil en stel de printer in op de hoogste resolutie.
Merry & Bright: free Christmas printable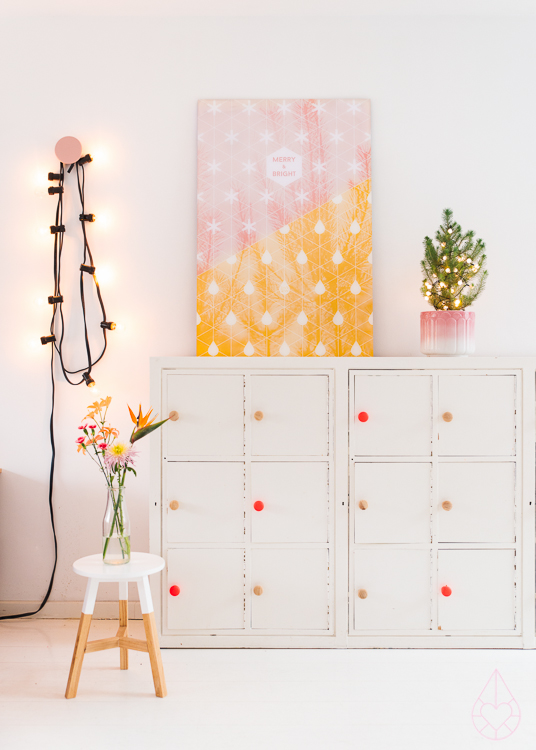 Here's an early Christmas present for all my sweet blogreaders: the free Christmas-printable 'Merry & Bright'. You can print it with your own printer as A4 or postcard – or any other size you prefer, feel free to use it. If you rather have it printed for you: you can also order a 'Merry & Bright'-poster in our shop for the discounted price of 5,-. Or: if you spend more than 12,50 in our shop, you get the poster for free! (for readers worldwide) If you want to, you can share your pics of the print in your home online with hashtag #zilverblauw (or just tag us) We also love to place your pics on our special 'Merry & Bright'-page, check it out here. Happy holidays!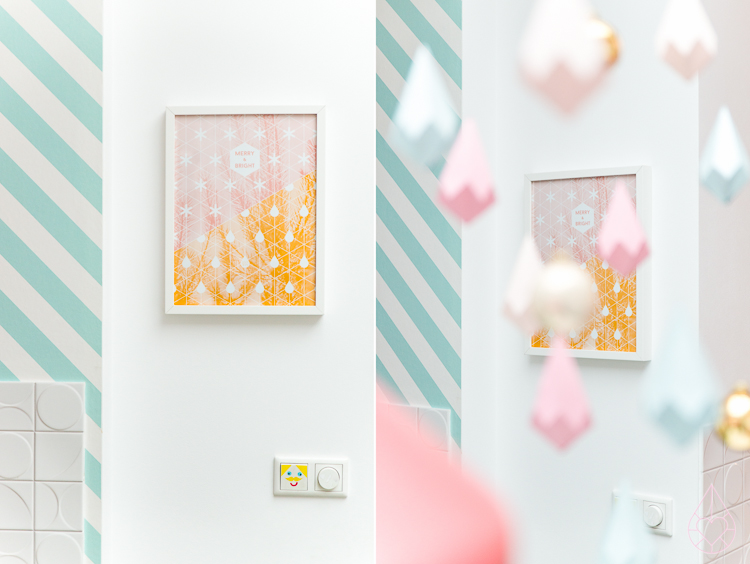 Ik wil zo'n gratis A3-print bij mijn bestelling, moet ik nog iets aangeven tijdens het bestelproces?
Nee, we doen standaard bij elke bestelling boven 12,50 een A3-versie van 'Merry & Bright'. Dat doen we al vanaf het moment dat we de posters binnen hebben (zaterdag 29-11) dus als je afgelopen week iets in de shop besteld hebt, zit de Merry & Bright-poster gratis bij je bestelling.
Veel plezier met je poster of kaart! Hier kun je de galerij bekijken, waar je de eerste inzendingen vindt. Ik kijk uit naar jullie inzendingen, alvast bedankt!