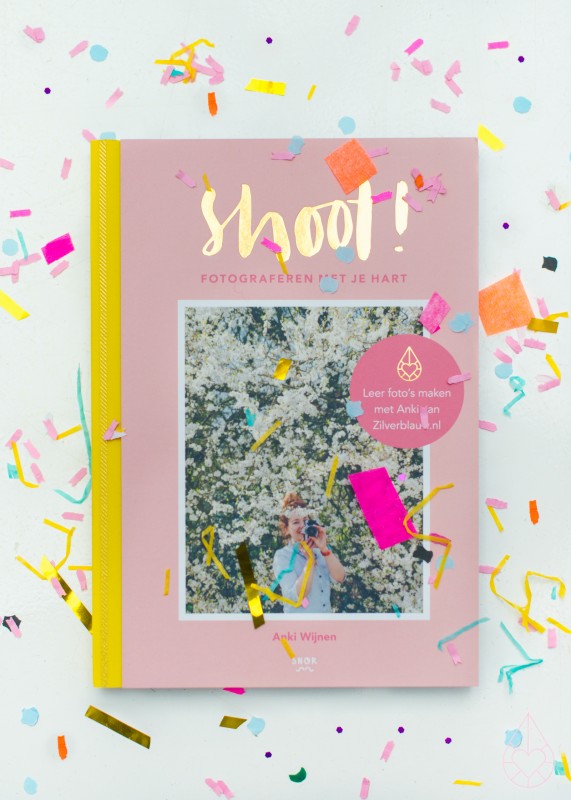 Vorig jaar rond deze tijd besloot ik, na maandenlang twijfelen, eindelijk iets te gaan doen met het idee dat al een tijd in mijn hoofd zat: een mooi vormgegeven, begrijpelijk boek maken over fotografie. Zonder moeilijke termen, laagdrempelig en met lichte, heldere foto's. Het boek dat ik zelf had gemist toen ik begon met fotograferen. Een jaar later staat er niet alleen een eerste druk, maar sinds gisteren ook een tweede druk van Shoot! op onze boekenplank. Ik kan jullie niet genoeg bedanken voor alle lieve woorden, hashtags en reviews. Zonder jullie was Shoot! niet zo'n succes geweest.
Om de tweede druk van Shoot! te vieren, geven we drie boeken weg. Een hier op mijn blog, een op Instagram (vanaf morgen, apart aangekondigd) en een op Facebook (vanaf morgen, apart aangekondigd). En omdat december de maand van cadeautjes is, is het de bedoeling dat je iemand uitkiest om het boek aan cadeau te geven. Als je wint, zorgen wij er vervolgens voor dat er een mooi ingepakte versie van Shoot! opgestuurd wordt. Naar jou, of direct naar diegene die je wilt verrassen.
Wat moet je doen?
Laat een reactie achter op dit bericht en vertel ons aan wie jij Shoot! cadeau zou willen geven en waarom. Volgende week woensdag kiezen we een winnaar. Succes en nogmaals dank! (Enne, mocht je het boek nou héél graag voor jezelf willen winnen, dan kan dat uiteraard ook. Een cadeau is een cadeau.)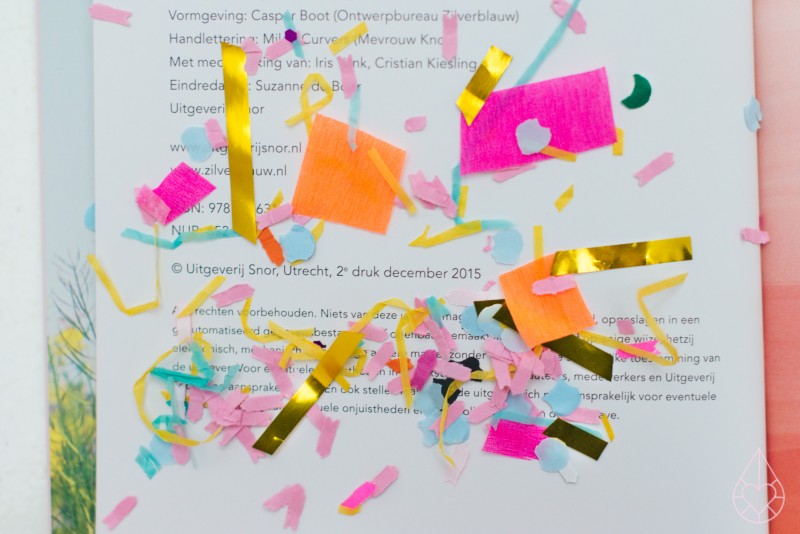 I can hardly believe it: today I held the first copy of Shoot!'s second edition in my hands. I feel incredibly blessed by all your loyal support, sweet words and kind reviews. We're working on an English and German edition as well, but I'm afraid this will take a bit more patience. Publishing a book abroad is a long and slow process. To celebrate the second edition, we're giving away a copy of Shoot! (in Dutch) If you want to win one, simply leave a comment. Give-away open to readers worldwide.