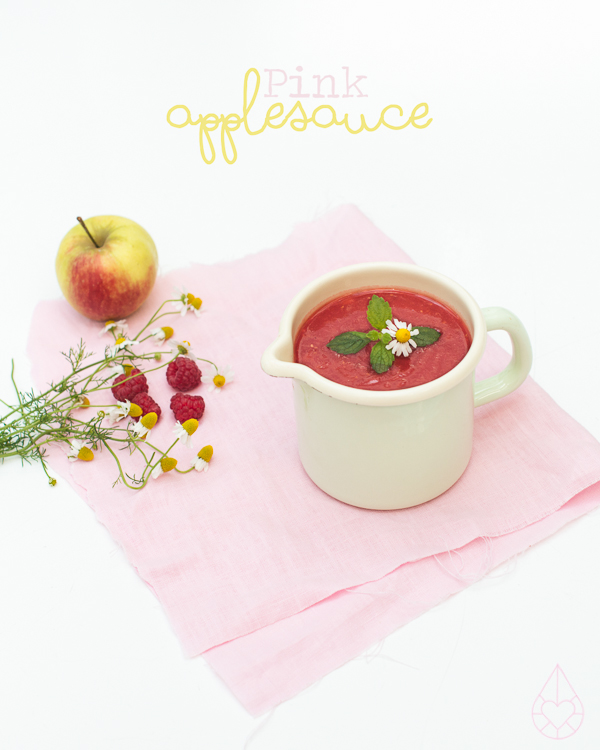 Gisteren maakten we roze appelmoes. Bij een pluktuin vlakbij plukten we een doosje frambozen en appels.
We made pink applesauce yesterday. At a local garden we picked raspberries and apples.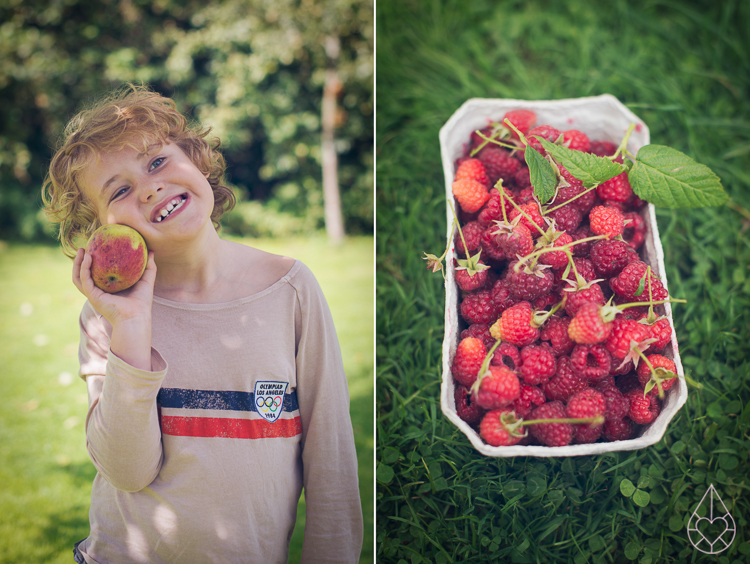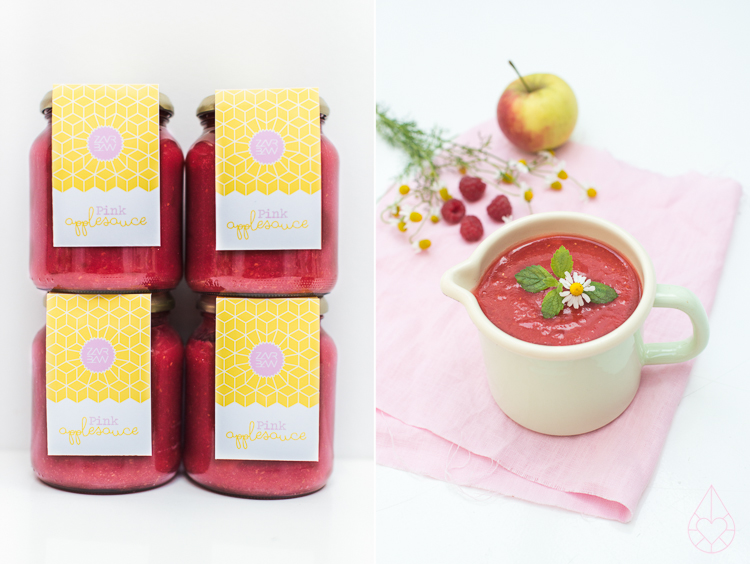 Appelmoes is lekker, (vindt vooral Mus) roze appelmoes is lekker én mooi. Het maken is erg simpel: schil de appels en verwijder het klokhuis. Snijd in kleine stukjes en kook in een klein laagje water zacht. Voeg zoveel frambozen toe als je zelf wilt. Voor deze vijf potjes gebruikten wij 12 appels en het doosje frambozen van de foto. Pureer met de staafmixer en voeg vervolgens naar smaak suiker toe. Pureer nogmaals. Schep in gesteriliseerde potjes, doe de deksels erop en laat op z'n kop afkoelen. Plak daarna eventueel het label erop. Smakelijk!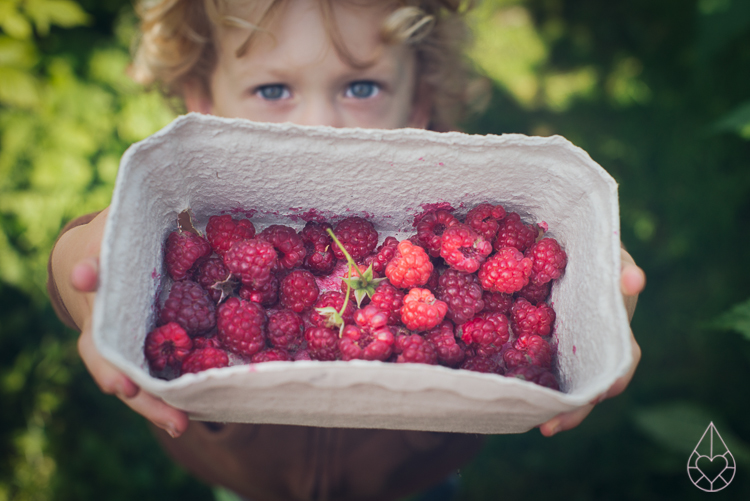 For these five jars with applesauce, we've used 12 apples and the raspberries shown at the second picture. Peel, core and chop the apples. In a saucepan, combine apples, 100 ml. water and the raspberries. Cover, and cook over medium heat for 15 to 20 minutes, or until apples are soft. Puree, add sugar to taste and puree again. Put in clean jars and allow to cool upside down. Bon appetite!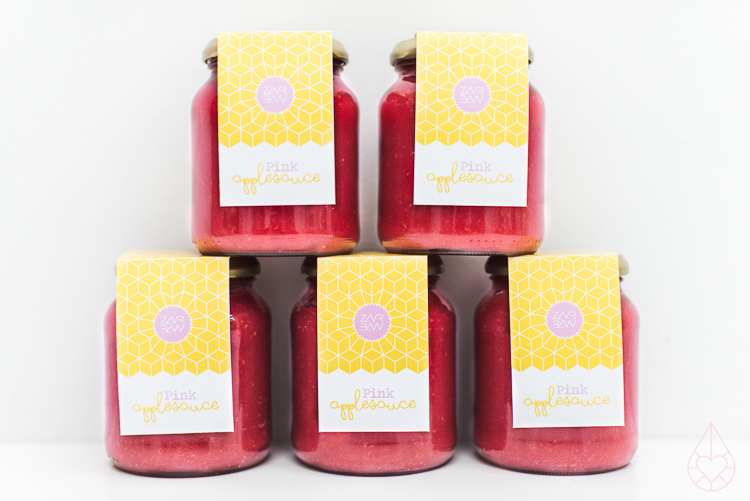 Als je wilt kun je het label van onze appelmoes hier downloaden. De letters 'pink applesauce' staan er niet op, zodat je zelf kunt kiezen wat je in je potje doet. Veel zelfmaakplezier!
If you like, you can download the label we've designed here. It's without the text, so you can use it for more than just apple sauce. Have fun!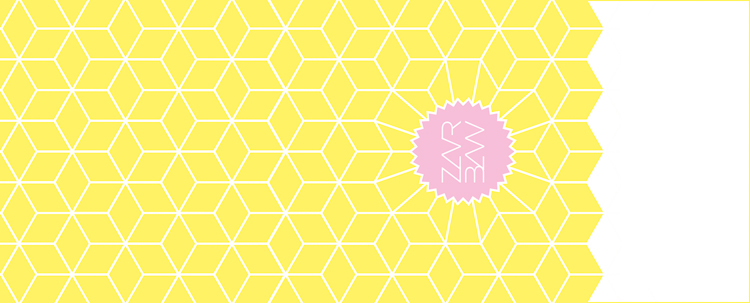 Ik maakte een paar weken ook een printable voor jam, die kun je hier bekijken.
I made another printable a couple of weeks ago, you can see it here.