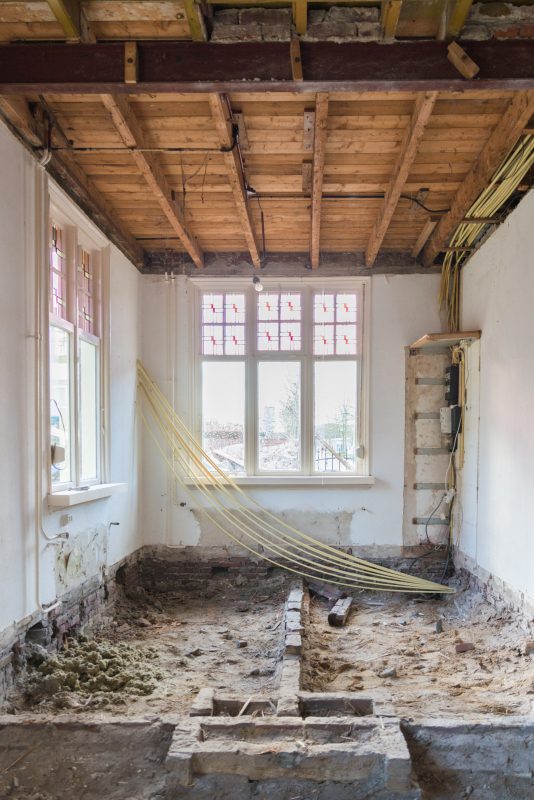 (English below)
Terwijl hier in Brabant het carnavalsgeweld losbarstte, sloopten wij de vloer en de laatste plafonds uit ons nieuwe huis. Ik geloof dat dit het punt was waarop de mensen die weinig ervaring hebben met verbouwen en kwamen kijken in ons nieuwe huis, begonnen te denken dat het nooit meer goed zou komen. 'Er blijft niets meer van dat huis over', constateerde mijn moeder afgelopen week.
Casper en ik waren al eerder tot de conclusie gekomen dat de vloer er echt uit moest. We hadden ontdekt dat op enkele plekken de balken verrot waren en daarbij is een niet-geïsoleerde vloer van een vrijstaand huis erg koud en onprettig om op te leven, dus isoleren en beton storten waren de dingen die sowieso op ons wensenlijstje stonden om direct aan te pakken.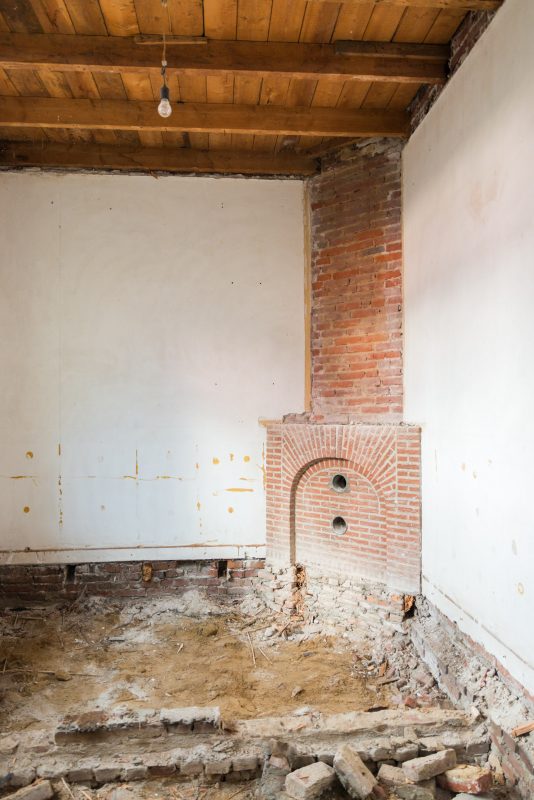 Nu alles zo open ligt, hebben we direct de mogelijkheid om de verouderde elektriciteit eens goed aan te pakken. Daarna gaan we een nieuwe betonvloer storten, die voorzien wordt van vloerverwarming. Spannende stappen.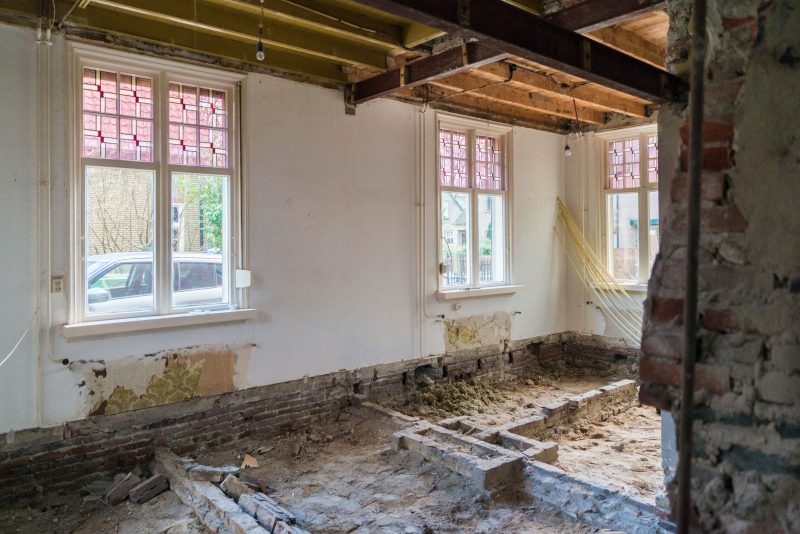 Renovating an old house means having to deal with unexpected problems, like rotten flooring. It seems like we've come to the point where we no longer can (and will) demolish anything but have to start rebuilding, and that feels good. In a way it's kind of beautiful to be able to see the 'bones' and structure of our future home. The remains of former fireplaces, long gone but still visible in the foundation of the house and the old wallpaper behind radiators. We can't say it's an easy job, but we still love every bit of it.
p.s. Hartstikke bedankt voor jullie tips over het behandelen van het bakstenen muurtje. Dankzij de tip van Carmen ben ik inmiddels in het bezit van 'Polyvine steen & baksteen vernis mat', dat ik kocht bij onze plaatselijke verfspecialist.
BewarenBewaren