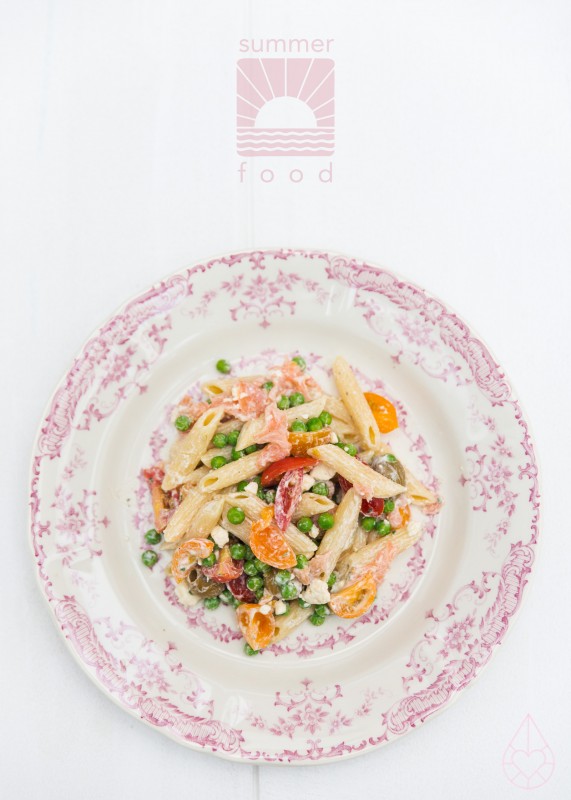 Onze vakantie is begonnen! En hoewel de zon zich vandaag nog niet veel heeft laten zien, zijn we helemaal klaar voor de zomer. Deze zomerse pastasalade maakten we tijdens de warme dagen van vorige week. Een simpele maaltijd die in minder dan een kwartier op tafel staat, ideaal als het te warm is om te koken.
Zomerse pastasalade
Nodig: penne, diepvrieserwtjes, gerookte zalm, snoep- of cherrytomaatjes, groene olijven, feta of saladekaas, creme fraiche, saladekruiden (of wat gemixte kruiden die je lekker vindt, ik kocht de saladekruiden bij Lidl) zout en peper. De hoeveelheden zijn afhankelijk van hoeveel je wilt maken en wat je lekker vindt, je kunt het eigenlijk niet fout doen.
Doen: Bereid de penne zoals aangeven op de verpakking. Ontdooi de diepvrieserwtjes door ze even af te spoelen met warm water. Halveer de tomaatjes, snij de kaas in blokjes en de gerookte zalm in reepjes. Meng nu de ingrediënten in een grote kom. Mix de creme fraiche met de kruiden en voeg naar smaak zout en peper toe. Gebruik dit als dressing. Smakelijk!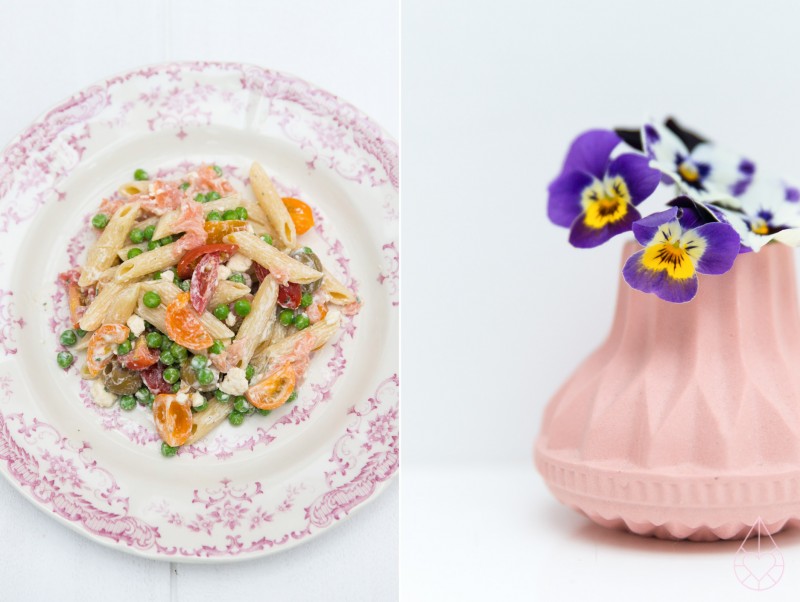 Our summer vacation has started! Time for long summer nights, swimming at the fen and fun at the summerhouse. I made this simple recipe during the heatwave, it's really tasty and ready in less than 15 minutes. Perfect for a summer evening. The recipe above is in Dutch, but the ingredients are pretty obvious I guess. If you have any questions, just drop a comment. Happy new week! 
En hier nog veel meer zomerse recepten. Fijne nieuwe week!