Dat ik fan ben van Uitgeverij Snor hoef ik hier denk ik niet meer te vermelden. Ik vond het dus hartstikke leuk dat ik door hen werd uitgenodigd voor de boekpresentatie van hun nieuwe Borrelhapjeskalender, in de pittoreske Kookboekhandel op de Haarlemmerdijk in Amsterdam. Dat de boekpresentatie ook nog eens samenviel met Inside Design Amsterdam was een extra bonus. Casper en ik brachten dus onze kinderen naar hun opa & oma in Zeeland met het voornemen er een leuke dag van te maken.
De Borrelhapjeskalender is, net als de Soep- en de Toet- en Taartkalender, gemaakt in samenwerking met Kamer 465 en de omslag werd, traditiegetrouw, ontworpen door Studio Boot. Tijdens de presentatie waren er heerlijke hapjes, uiteraard uit de kalender.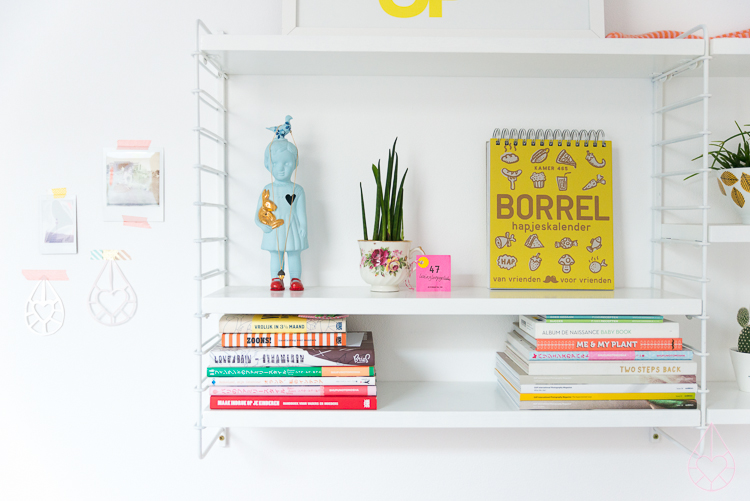 Wat ik vooral fijn vind aan Snor's kalenders is dat ze erg toegankelijk zijn. De recepten zijn makkelijk te maken en de uitleg is duidelijk. De Soepkalender (ik blogde er hier en hier al eens over) wordt hier in de herfst en winter bijna wekelijks gebruikt en we eten bijna alleen nog maar toetjes uit de de Toet- en Taartkalender. (waar ik hier al eens over blogde.)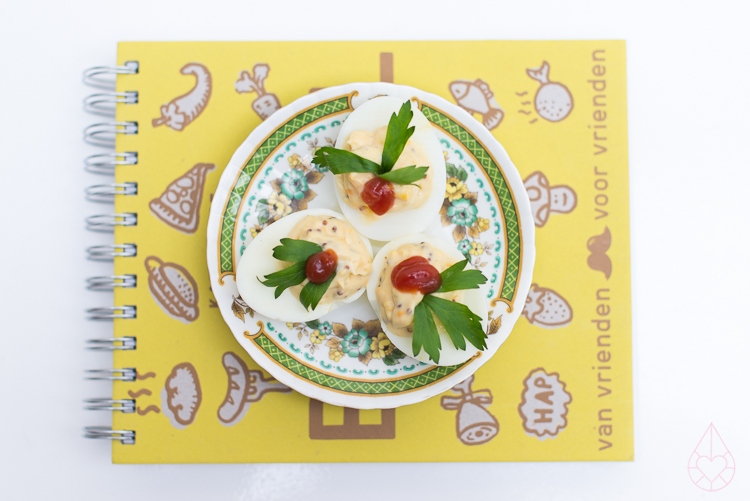 Het eerste recept wat ik maakte uit de Borrelhapjeskalender zijn 'Sjaaks gevulde eieren', van 8 april. Ik had nog nooit gevulde eieren gemaakt (is dat een schande als Nederlander? Best wel hè?) maar volgens de jongens waren ze erg lekker. Fijne avond allemaal!
I don't think I need to mention again that I'm a huge fan of the Dutch Snor publishers. I've mentioned lots of their books here on my blog, because I truly love their style & design. I'm very proud to call them one of my sponsors and was happily surprised by the invitation for the booklaunch of one of their new books 'de Borrelhapjeskalender'. (snack calendar) Especially because it took place in one of Amsterdam's cutest bookstores, the Kookboekhandel, during one of Amsterdam's greatest (in my opinion) events: Inside Design Amsterdam. Snor's new calendar is everything a cookbook about snacks needs to be. The design is simple yet clear, with bright illustrations. (all made by Kamer 465) Hopefully soon in available in English. Enjoy your evening!