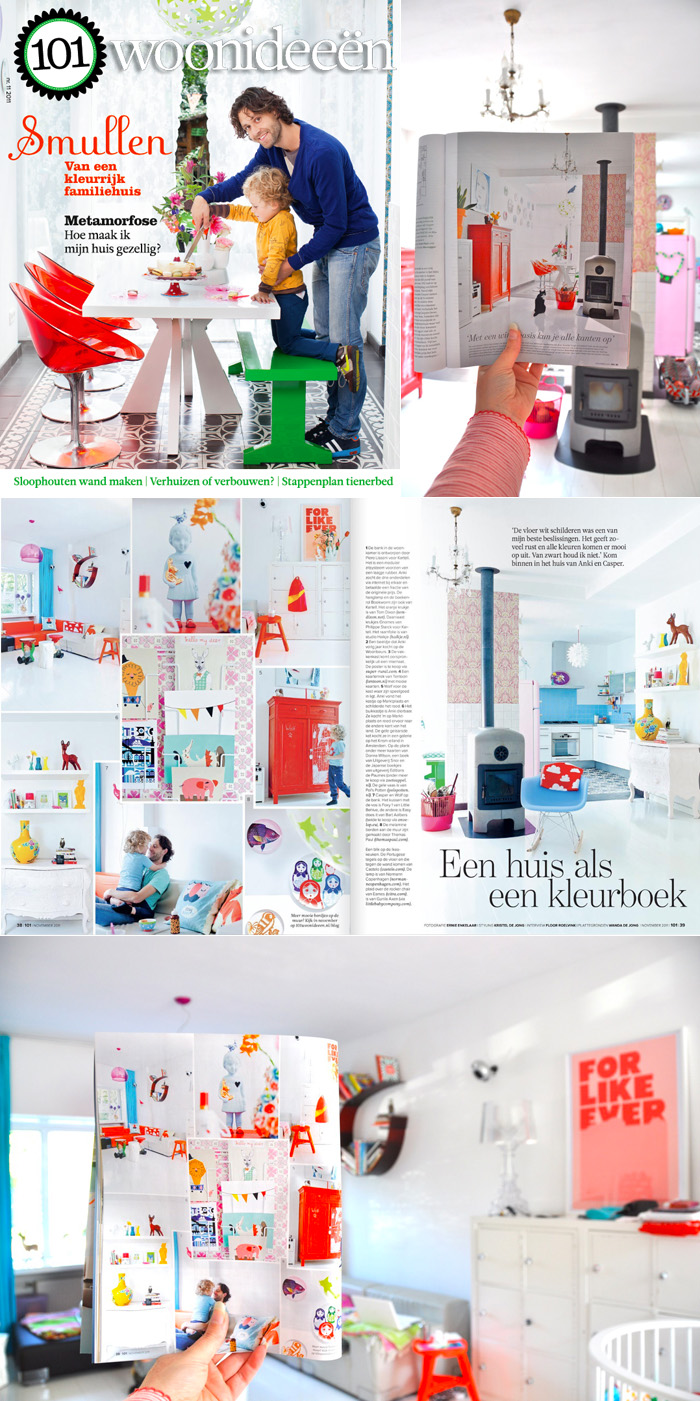 Het is zover; ons huis is te zien in de nieuwste editie van 101-woonideeën, vanaf morgen verkrijgbaar in de meeste supermarkten en boekhandels. Casper en Wolf staan op de cover! (gelukkig ben ik een beetje buiten schot gehouden, was bijna 39 weken zwanger ten tijde van de fotoshoot, getuige mijn enorm dik hoofd…) Abonnee's hebben 't nummer al in huis. Zie hier een kleine preview. Hartstikke bedankt voor alle leuke reacties tot nu toe! Ergens in november ga ik een gastblog schrijven voor op het blog van 101-woonideeën, ik hou jullie op de hoogte!
Home sweet home is een initiatief van Barbara, kijk bij haar voor een lijst met alle deelnemers. Meer Home sweet home zien op dit blog? Klik op de button in de sidebar.
Our home is featured in the current issue of the Dutch magazine 101-woonideeën, in (Dutch) stores tomorrow. There's a photograph from Wolf and Casper on the front; I'm so proud of of my men! Mus wasn't born at the time of the photoshoot. (I was almost 39 weeks pregnant, that's why my head looks as it can explode any time) You can see a preview here. In november I'll write a guestblog for the 101-blog. Keep you posted!
Wanna see more Home sweet home on this blog? Click the button in the sidebar. For more Home sweet home on other blogs, check Barbara's blog.