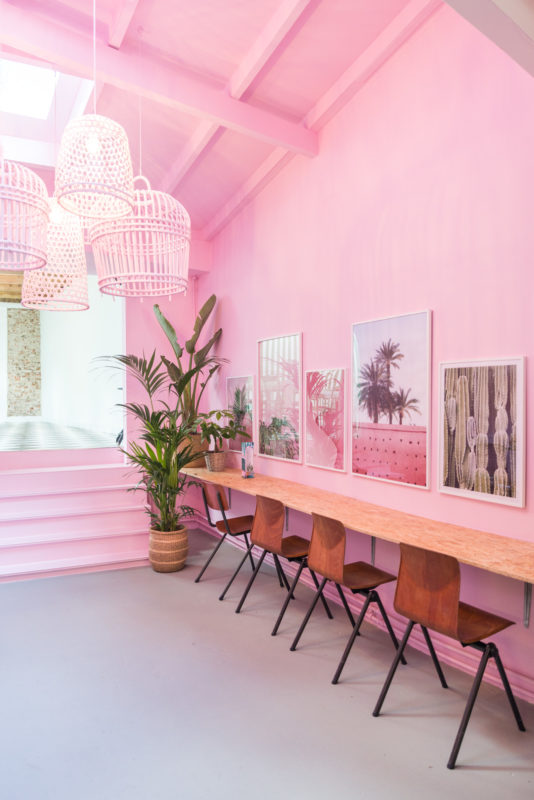 (English below)
Toen ik zag dat een aantal van mijn fotoprints voor WOWN! en onze lijsten waren gebruikt in het nieuwe roze café Martinus in Haarlem, voelde ik me zéér vereerd. Ik bedoel: als je roze foto's en bijpassende lijsten op de markt brengt, is het ultiem als ze op een plek als deze worden gebruikt. Ik nam me voor er snel eens te gaan kijken. Dat kwam er alleen niet zo van. Ik merk dat ik vaak zo in beslag genomen word door de verbouwing en het dagelijkse ritme met werk en de kinderen, dat er maar weinig tijd en energie overblijft voor de dingen die me juist inspiratie geven, zoals het kijken naar je eigen fotoprints en lijsten in een mooi nieuw café. Stom eigenlijk. Daarom stuurde ik Mickey een berichtje en stelde ik voor om samen te gaan ontbijten op die vette nieuwe plek. Hop, in de auto en gáán. Goede beslissing.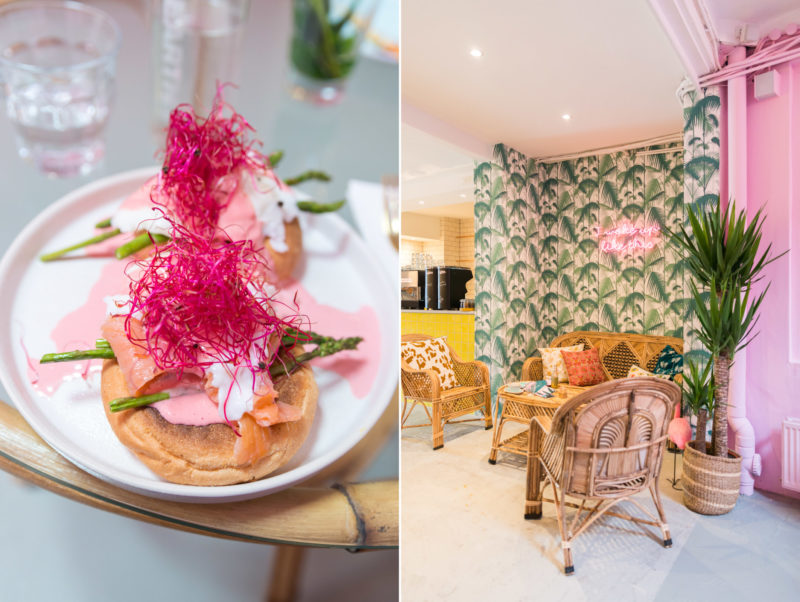 Café Martinus is (vind ik tenminste) alles wat je wilde en meer. Het eten is er heerlijk en prachtig (ik nam Eggs Benedict en dat ziet eruit zoals op de foto hierboven), het interieur gewaagd en inspirerend. Tel daarbij op dat ik Haarlem een ontzettend leuke stad vind en je hebt een geslaagd uitje. Je vindt Café Martinus online op Facebook en Instagram.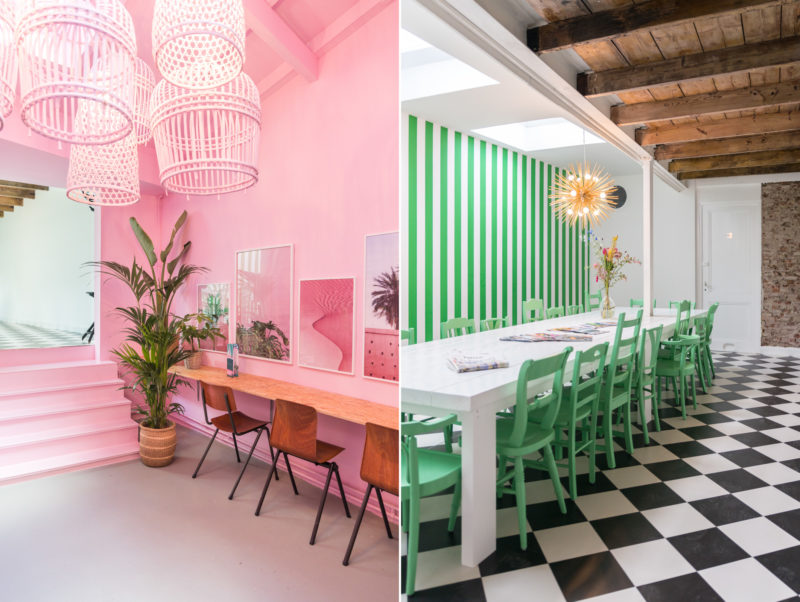 Op de foto hieronder zie je prints die in het café hangen. De linkerprint met groene bladeren en de twee meest rechtse prints zijn foto's van mijn hand en de gebruikte lijsten zijn de bijpassende lijsten. Momenteel is er bij Kwantum een actie gaande en krijg je een gratis print bij een lijst, een aanrader als je ook toe bent aan wat roze in je interieur (of gewoon, zoals ikzelf, graag naar vakantie-achtige foto's van roze gebouwen kijkt). Klik hier om naar de WOWN-sectie op de Kwantum-site te gaan. Ik wens je een fijne avond!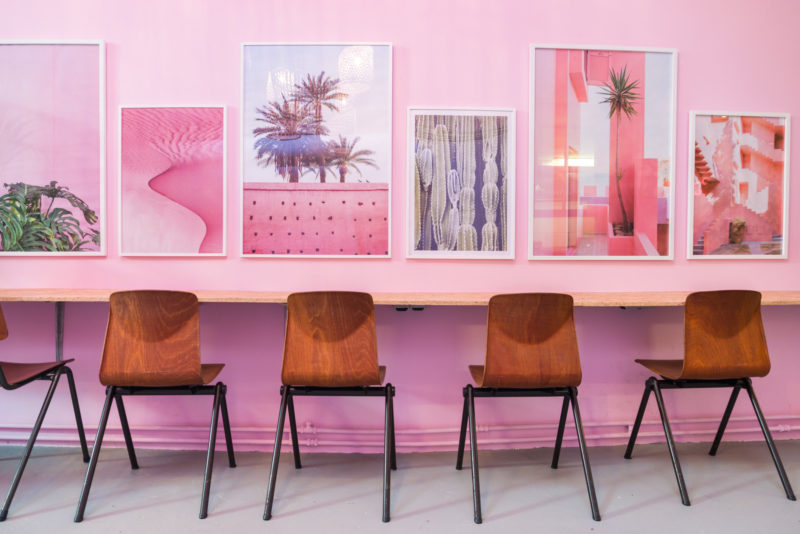 A couple of my pink WOWN!-prints and matching frames are used in the interior of the new Café Martinus in the Dutch city Haarlem. As a pink lover, this is one of the biggest compliments I could get, so I drove to Haarlem to see this amazing place with my own eyes (and take some photo's, of course). Café Martinus is everything you could ever wish for if you love pink, the combination of pink and green, plants and Insta-worthy food. I ordered eggs benedict and it was very pretty and delicious, a combination I love. Check out Café Martinus on Facebook and on Instagram.