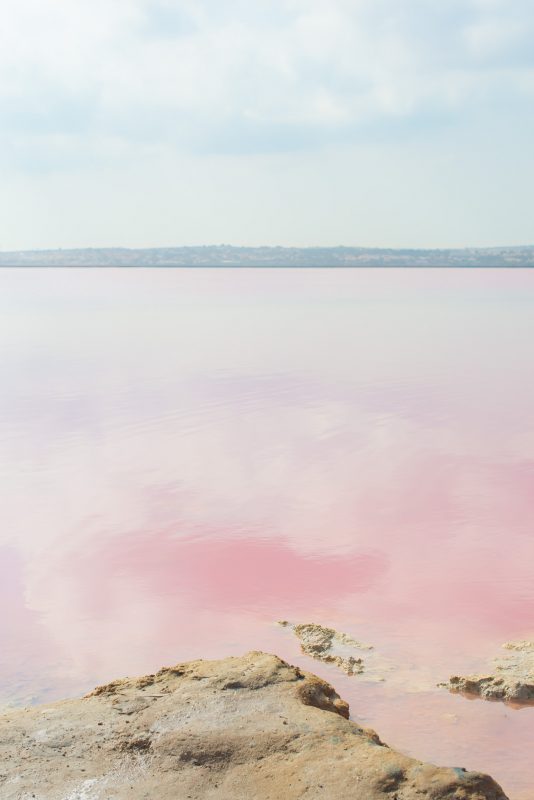 Een gloednieuw, vers 2017 ligt voor ons. Het kan je niet ontgaan zijn in 2016: de aanslagen, de oorlog in Aleppo maar vooral en wat mij betreft bovenal, de verdeeldheid in Nederland. Op de één of andere manier lijken we ons zo bewust van onze verschillen, in plaats van ons te focussen op wat we gemeen hebben. Want dat is zoveel meer. Yoda zei het zo mooi in Star Wars (en ik begon er 31 december niet voor niets mijn jaaroverzicht mee): your focus determines your reality. Hoe je kijkt, bepaalt wat je ziet. Laten we in 2017 proberen onze focus wat te verleggen. Stoppen met ons achtergesteld voelen. Minder gericht zijn op materialisme, maar ons richten op ervaringen: die maken je zoveel rijker. Ik wens jullie een jaar vol mooie beelden.
Wish you all the best for 2017. The photo above is my new year's gift for you, you can save it here. Happy new year!
De foto maakte ik bij de zoutmeren van Torrevieja afgelopen oktober. Je kunt 'm hier in hoge resolutie opslaan: om af te drukken, als screensaver op je telefoon te gebruiken, net wat je wilt. Happy new year!