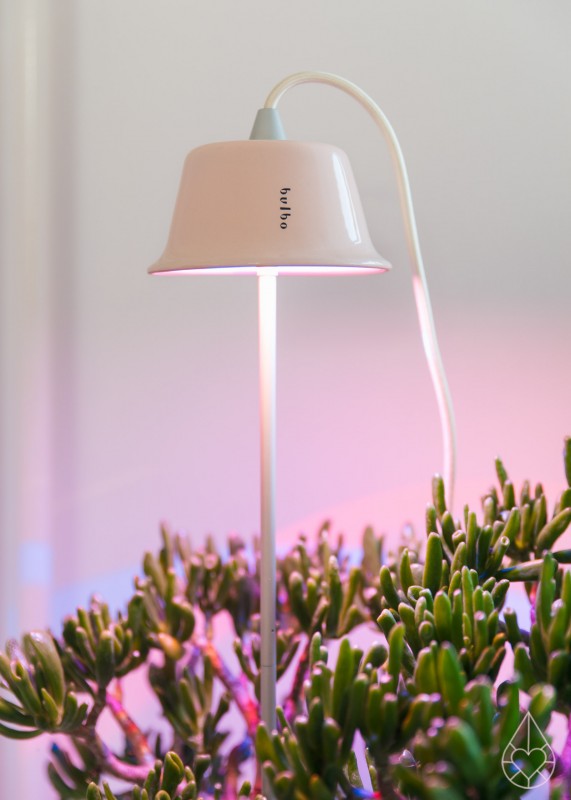 Vorige week sprak ik samen met Ilaria bij Piet Hein Eek af met Sara van Bulbo. Bulbo is een Italiaans designmerk gespecialiseerd in het maken van speciale lampen voor planten. In het kort komt het erop neer dat je met een Bulbo lamp binnenshuis je eigen (eetbare) planten kunt laten groeien, zonder dat je daar zonlicht voor nodig hebt. Heel handig als de zombie-apocalyps uitbreekt (kijken jullie ook The Walking Dead? Die serie beïnvloedt me meer dan goed voor me is) of gewoon als je planten wil laten groeien op een plek waar niet zoveel zon komt. De mensen achter Bulbo hebben onderzoek gedaan naar welke kleur licht planten het beste opnemen en die kleuren hebben ze in hun prachtig vormgegeven lampen gestopt. Goed idee!
Last week Ilaria and I had a meetup with Sara from Bulbo. Bulbo is an Italian brand specialized in the design and production of highly innovative LED lights for growing vegetables, herbs, flowers and succulents at home, even when there's no daylight available. Sara told us an inspiring story about how Bulbo creates smart and creative solutions for indoor farming in urban environments all year round. You can read more here, and don't forget to watch the movie starring Sara's 92 year old granddad, I love it.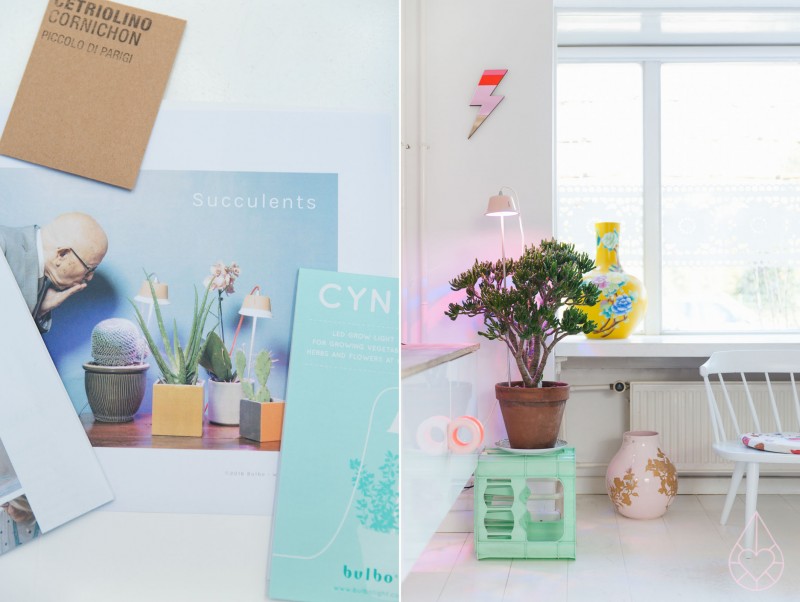 Ik ben zo enthousiast over dit product dat ik de Cynara lamp, die ik kreeg van Sara, meteen in mijn nieuwe Crassula heb gestoken, op de plek waar hij in de schaduw staat. De lamp is mooi en het licht dat 'ie geeft is prettig. Plus ik voel mezelf meteen een betere plantenmoeder, misschien komt het op dat vlak toch nog goed met me. Als je binnenkort bij Piet Hein Eek komt, kijk dan zeker even naar de Bulbo lampen die je er op verschillende plekken tegenkomt. Of lees het verhaal van Bulbo hier, ik vind het erg inspirerend. Vergeet niet het filmpje van Sara's opa van 92 te bekijken, getiteld 'Passion'.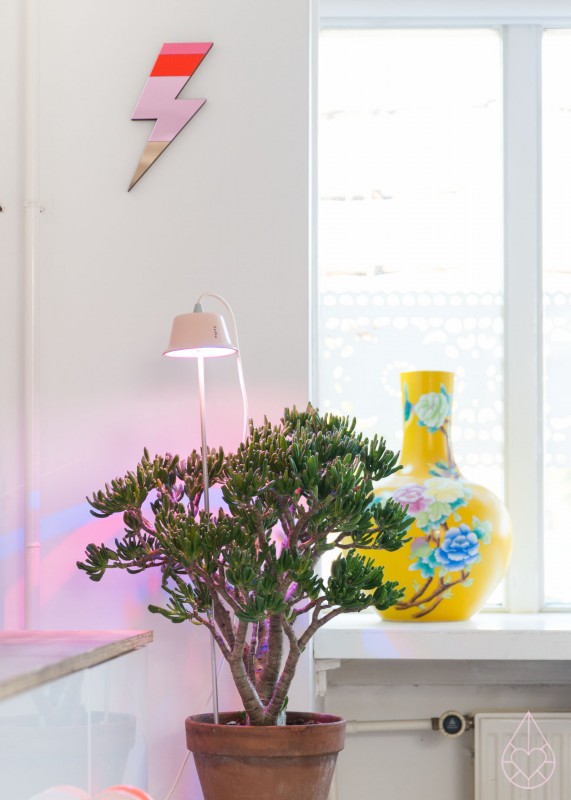 Buiten het feit dat ik de lamp van Sara heb gekregen, is dit geen gesponsorde post. Bulbo is een merk waar ik oprecht enthousiast over ben en dit soort ontdekkingen deel ik graag met jullie. Fijne avond allemaal!
Edit: Nieuwe kleuren (waaronder deze pastel roze) zijn vanaf de 2e helft van maart verkrijgbaar.