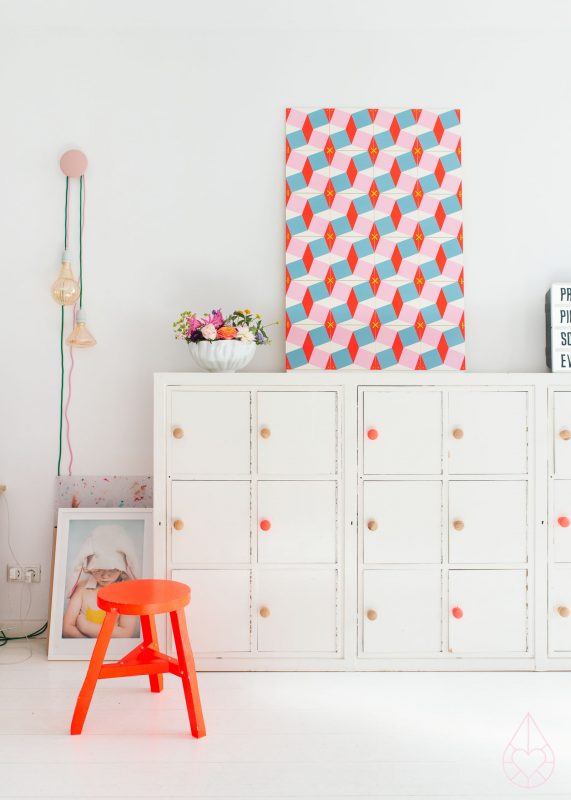 Het was liefde op het eerste gezicht tussen deze Studio Boot IXXI en mij. Toen ik in september bij Maison et Object was bewonderde ik IXXI's nieuwe collectie (zie hier mijn blogpost daarover) en dit ontwerp sprong er meteen uit. Het is reversible, ofwel aan twee kanten te gebruiken: de andere kant heeft groentinten. Ik kan dus haast niet wachten om 'm met kerst omgedraaid te gaan gebruiken. Omdat ik ons interieur vaak verander, plakte ik de IXXI niet op de muur maar op een wit geverfde houten plaat. Omwisselen is zo heel makkelijk als ik even iets anders wil.
IXXI heeft veel nieuwe producten die me aanspreken, zo ook bijvoorbeeld de adventsvariant op de kerstboomposter die we al een tijd met kerst in huis hebben en een gave samenwerking met onze eigen uitgeverij Snor. Goed bezig!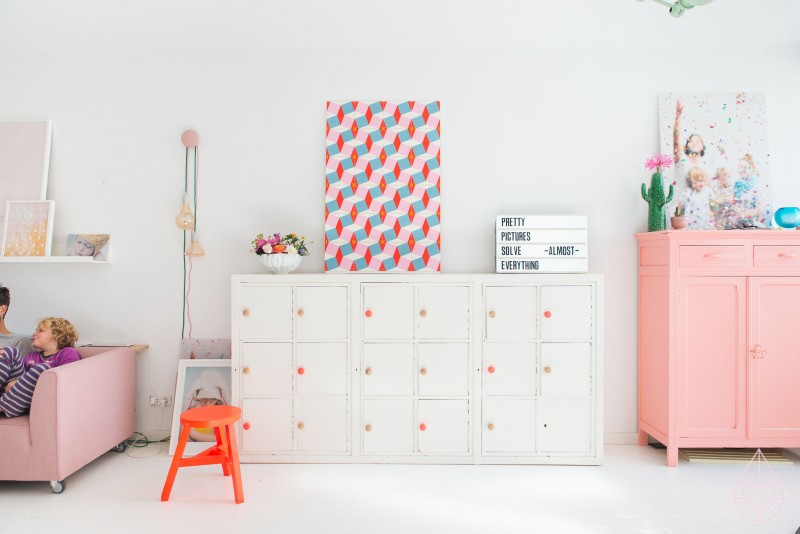 I fell in love with this new design by Studio Boot, 'Loco Wink' for IXXI when I saw it at Maison et Object last september. I love the bold colors and graphics. The IXXI is reversible: it's printed on both sides with a different color scheme on each side. I like the other side as well, the greens are perfect for the holidays. I bought the vase at our local florist Agapanthe, it's the perfect solution for leftover flowers, the ones that are still too pretty to throw away when the rest of the bouquet is wilted.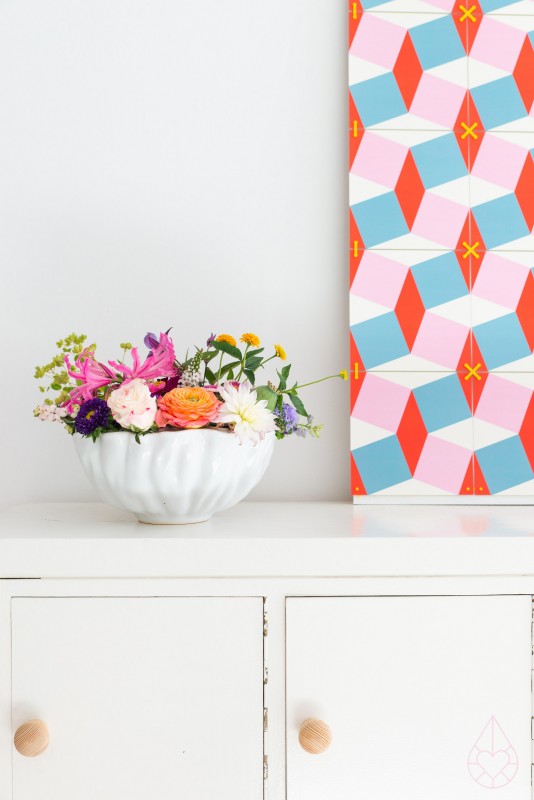 De vaas was een cadeautje voor mezelf, gekocht bij mijn favoriete bloemist in ons dorp, Agapanthe. Je kunt er 'korte' bloemen in zetten, oftewel bloemen die over zijn als de rest van een boeket uitgebloeid is. Goed idee!