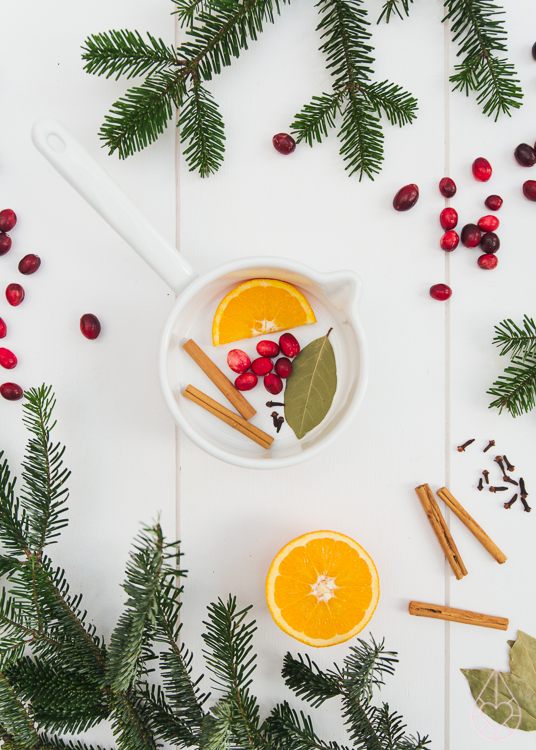 Deze week geen decoratie-DIY, maar eentje die lekker ruikt. Een van mijn beste vrienden Jorg, die aromajockey is, leerde me dat geur veel invloed heeft op je gevoel en je herinneringen. Geur versterkt de sfeer, in dit geval de kerstsfeer dus. Als je dit pannetje met kerstgeur op de kachel, verwarming of het kleinste pitje van het gasstel of de kookplaat zet, ruikt je hele huis lekker naar kerst. Ik gebruikte cranberry's, laurierblad, sinaasappel, kaneelstokjes, dennentak en kruidnagel in een laagje water.
This week's DIY isn't about decoration, but about scent. My friend Jorg, aromajockey, learned me about the importance of smell and how it influences the emotions we feel in our daily lives. Scent is the sense closest linked to memory. With a small pan like this on the stove you'll create a delicious scent with the aroma of the holidays. I used a slice of orange, a few cinnamon sticks, cloves, cranberries, bay leaves and pine branch. Make sure the ingredients are covered in water before you put the pan on the stove.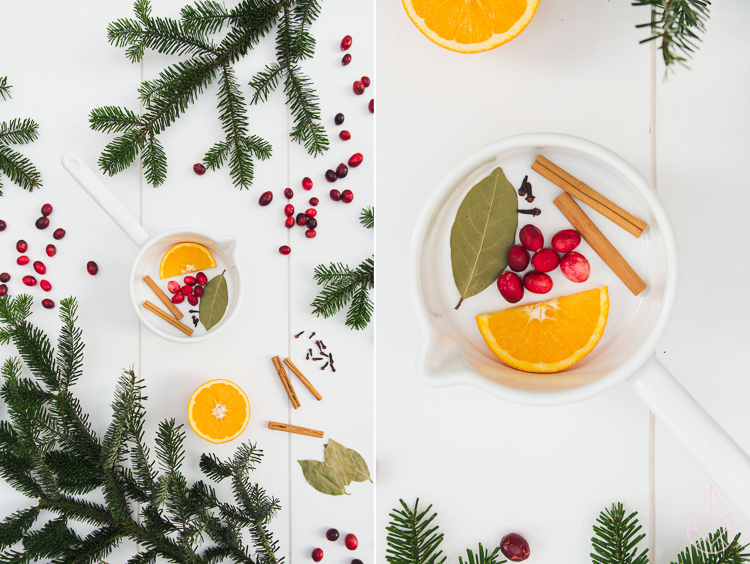 De foto's hierboven zijn een voorbeeld van wat je in het pannetje kunt doen. Ik gebruikte uiteindelijk grotere hoeveelheden. De pan mag best een beetje vol zijn, zoals je op de foto hieronder ziet.
The pics above show you an example of the ingredients. I ended up using quite large amounts of everything and recommend you to do the same. (See the pic below) Enjoy the scent of Christmas!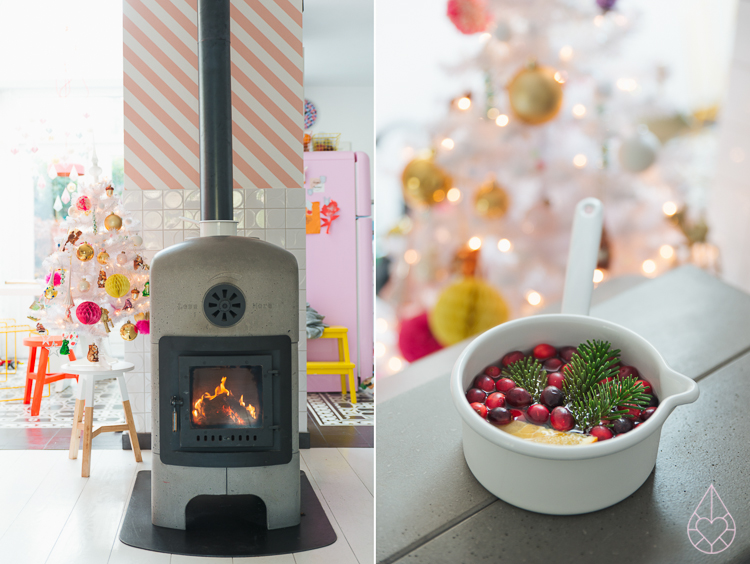 Iris tipte me dat de Riess-spullen in de aanbieding zijn in de winkels van Bijenkorf, dus daar kocht ik het witte pannetje op deze foto's. De cranberry's vond ik bij Lidl, rond de feestdagen kun je ze in vrijwel elke supermarkt krijgen. Fijne avond allemaal!