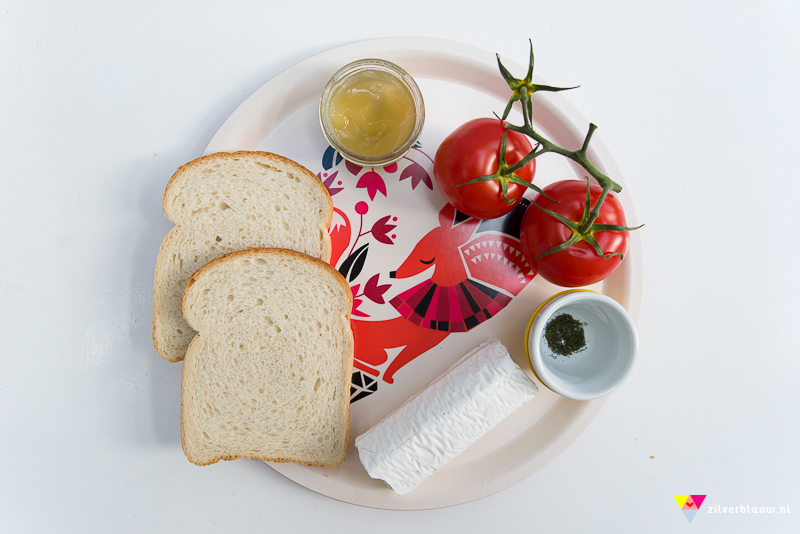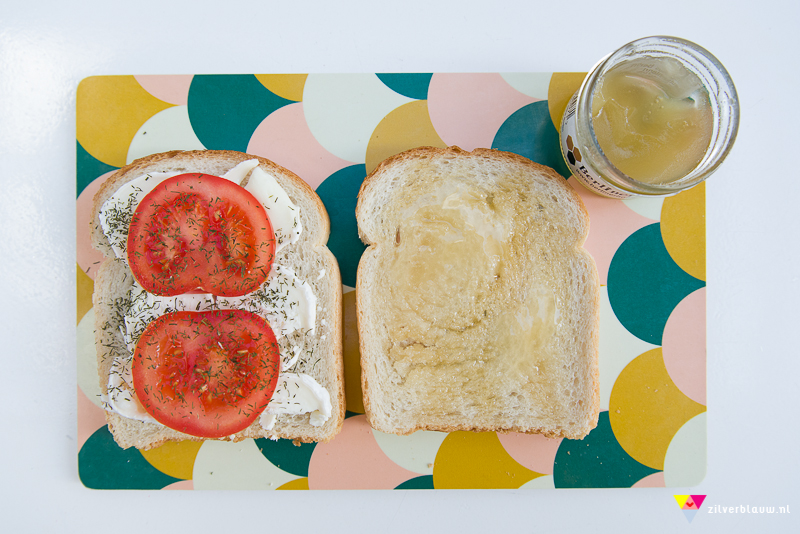 Ik wilde eindelijk weer eens gaan koken met Wolf (zoals je hier kunt zien) dus had alle ingrediënten in huis gehaald om samen een tosti met geitenkaas, tomaat, honing en dille te gaan maken. Maar helaas, het kind in kwestie verkoos spelen met een vriendje boven koken met zijn moeder. Gelukkig maar, zo hoort het uiteindelijk te gaan bij opgroeiende kinderen. Ik maakte de tosti's dus in mijn eentje. Ze zijn heel simpel om te maken en érg lekker. Gewoon doen wat op de foto's staat. En niet aan laten branden, zoals ik een beetje deed. Wie weet heb jij wél een kind wat je wil helpen.
My plan was to make goat cheese toast with tomato, honey & dill together with Wolf, like here, but he decided to go to a playdate instead, so I had to make the whole toasts by myself. Good for Wolf though, that's how it's supposed to go when children grow up. Anyway, the toast is really easy to make and delicious. Simply do what is pictured. And don't let your toast get burned, like I did because I wasn't paying attention. Maybe you do have a child to help you out.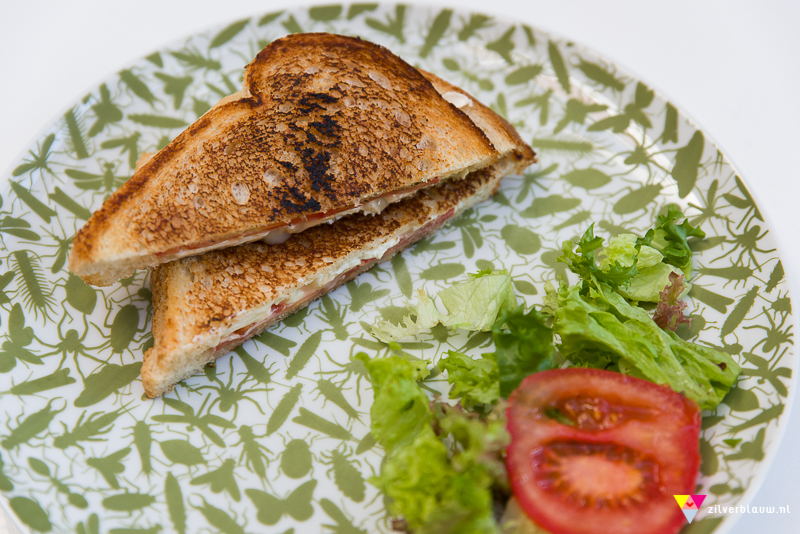 Voor wie het weten wil: het bord met de insecten is van het Franse Domestic, ik kocht het bij Store without a home. Het dienblad is op de bovenste foto is van Darling Clementine via Lille Lykke en het snijplankje is van RK Design.