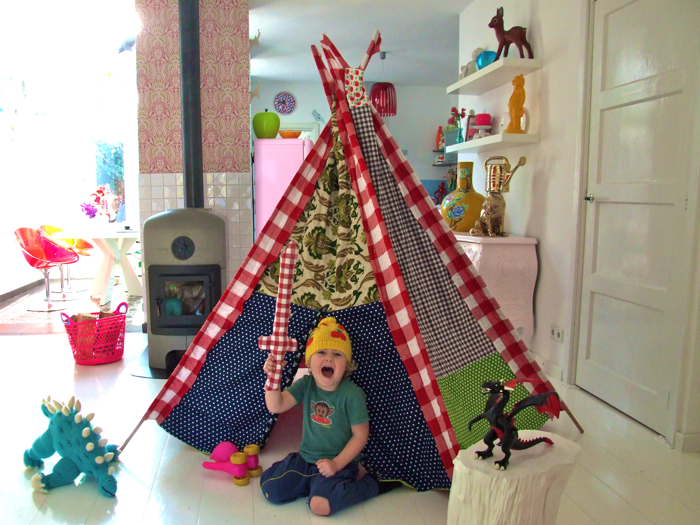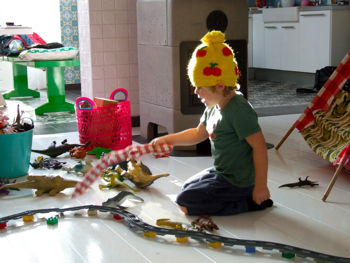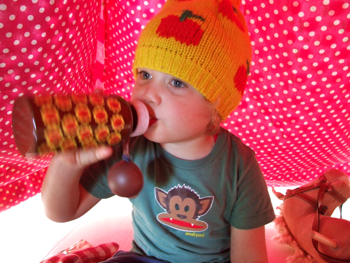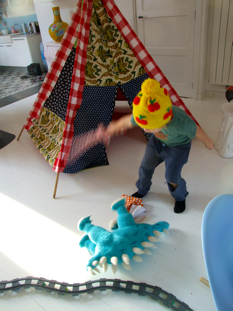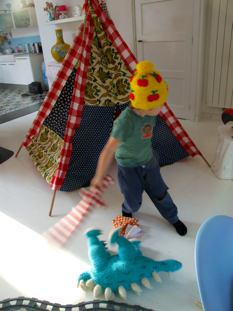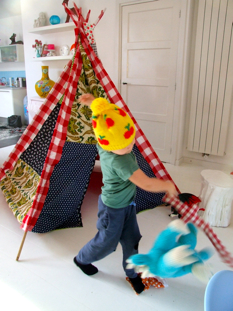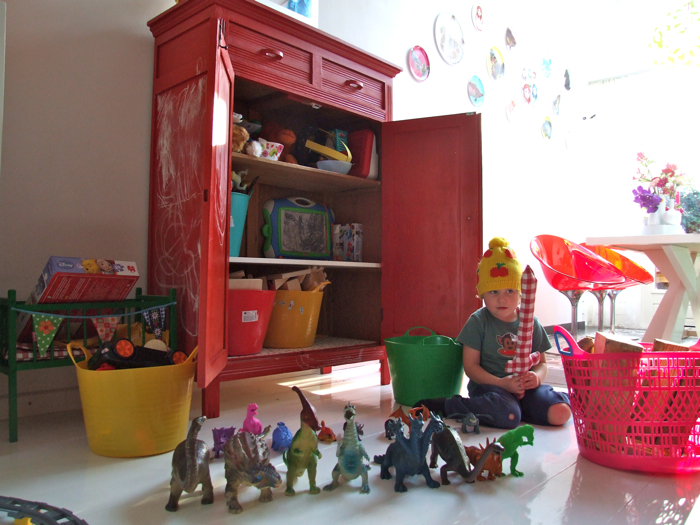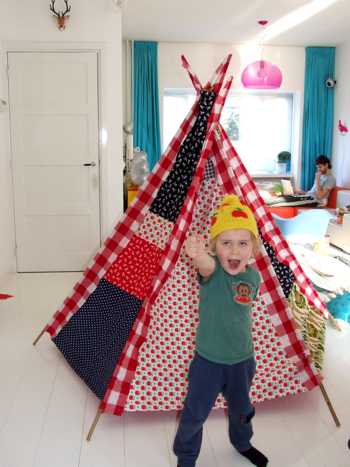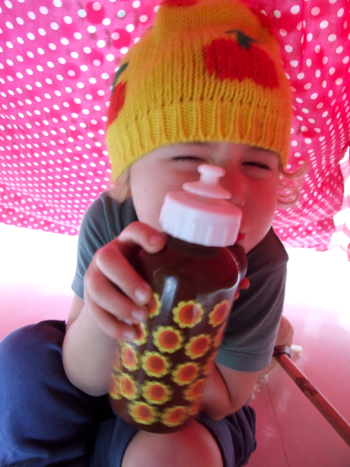 Wolf ik waren waren ridders vandaag. We versloegen draken, dinosaurussen en dronken samen appelsap in de riddertent.
De tent en het zwaard maakte ik voor Wolf's derde verjaardag, van vijf bamboestokken (tuincentrum) en wat stukken stof. Ik maakte deze na van een tent die ik bij de Kidsfactory zag, (en daar stiekem heb opgemeten) maar hier vond ik een online werkbeschrijving. Echt niet moeilijk en de tijd en inzet meer dan waard! Het zwaard maakte ik van een overgebleven stukje IKEA-stof, wat vulling en een oud stuk vloerplint.
Wolf and I were knights today. We slaughtered dragons, dinosaurs and drank juice together in our tent I made for Wolf's third birthday.