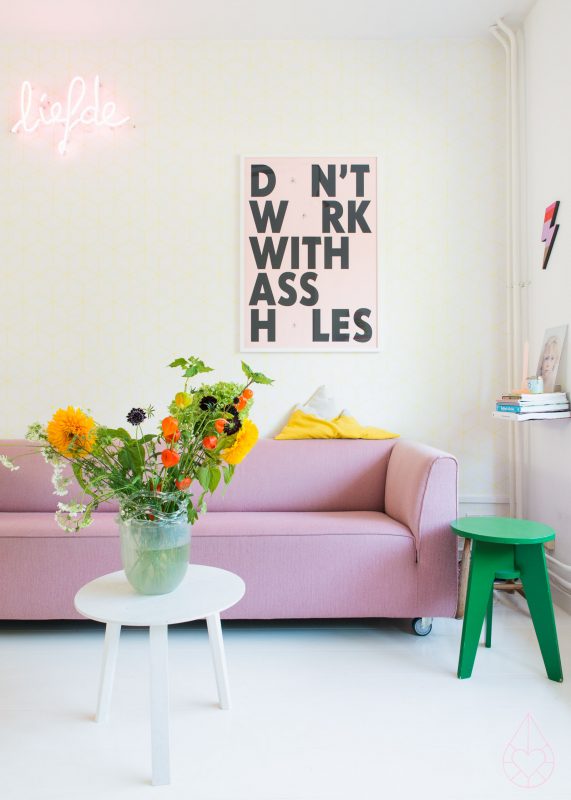 Vanaf het moment dat ik 'm zag op Pinterest was het liefde op het eerste gezicht tussen mij en deze poster 'Don't work with assholes' van Donnie O'Sullivan voor Dubsonia. De vormgeving, de tekst, het een beetje 'edgy' karakter, ik zag 'm wel hangen op de lege plek boven onze bank. Een probleem: er zijn er maar 75 van gemaakt en ze waren op.
It was love at first sight between me and Donnie O'Sullivan's poster 'Don't work with assholes'. It was quite a challenge to get one since they're practically sold out, so I'm really happy I managed to find one. A true treasure.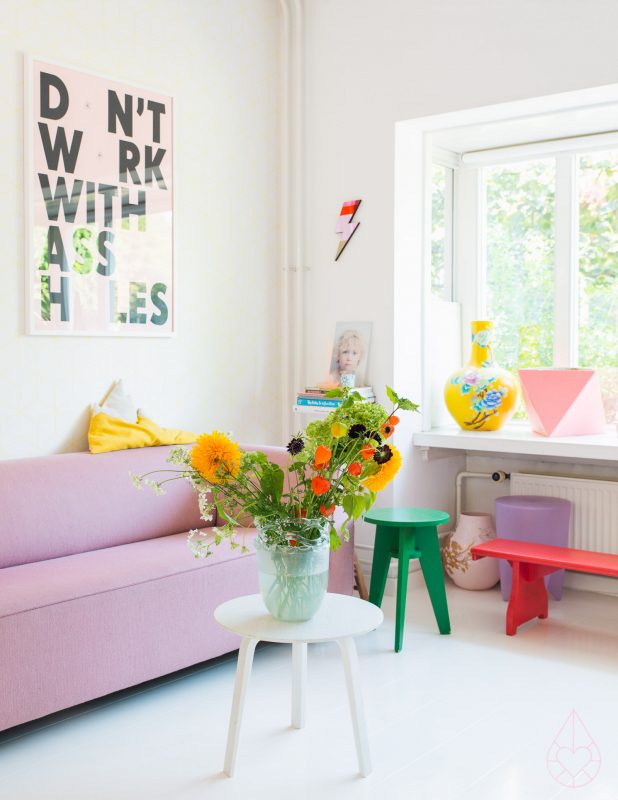 Dat laatste is geen wonder, want de poster won een behoorlijke prestigieuze prijs. Na veel twijfelen besloot ik uiteindelijk toch een mail te sturen naar de ontwerpstudio van de maker, die me wist te vertellen dat een galerie in Duitsland er nog eentje had. Het was een hele toestand om die te bemachtigen, maar het was het waard.
Op Instagram kun je een sneak peek zien van een van de neonlampen die we maakten in samenwerking met QAZQA. Ik moet nog de tijd vinden om ze allemaal goed te fotograferen, maar ik kan niet wachten ze aan jullie te laten zien! Voor nu een fijne nieuwe week!