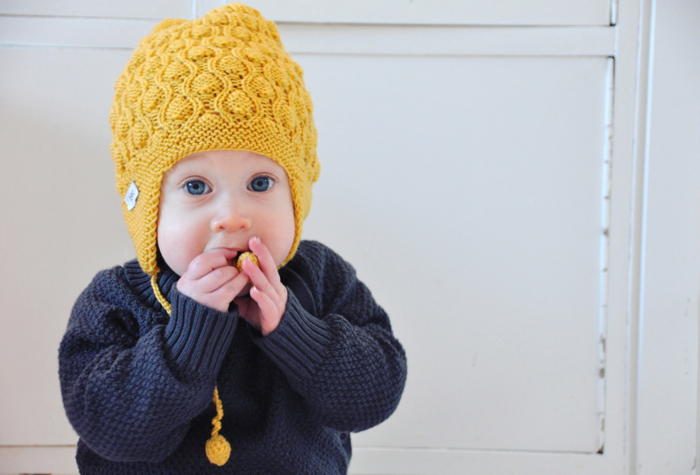 Mus geniet nog even van de laatste beetjes winter in een lekker gebreid pak. Hij is zó ondernemend; kruipt het hele huis door, gaat staan en loopt langs. Overdag slapen is niet bepaald z'n hobby (met moeite een krap uurtje in totaal) maar 's nachts maakt 'ie een ruk van 14 uur. Prima.Suit:
Kik-kid
Hat:
Bieq
Mus enjoys the last bits of winter wearing a cosy, knitted suit. He's such an active boy, crawling, standing. He even tries to walk. At night he's a good sleeper (14 hours a night) but when it's daytime he doesn't really like it.
Ik heb een selectie kleertjes die Mus te klein zijn op marktplaats gezet, klik hier als je ze wilt zien. Fijne dag!