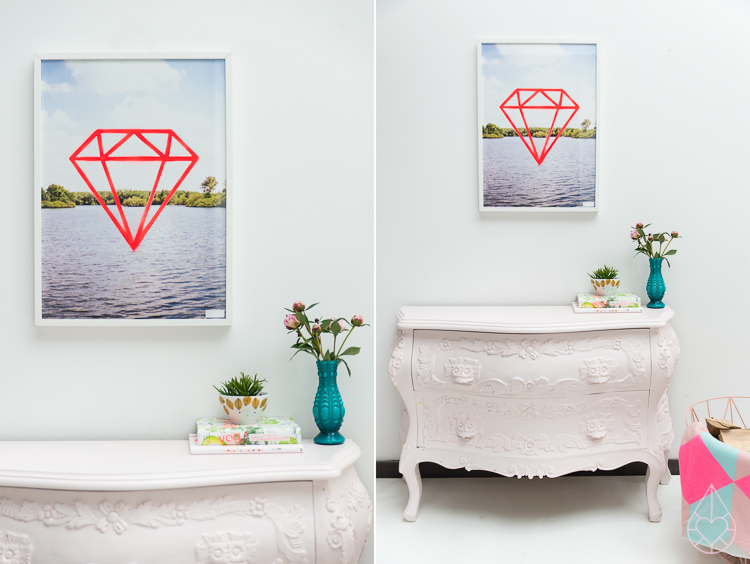 Met trots presenteren Casper en ik onze nieuwe serie posters 'Analog Diamond'. Een analoge foto met daarop een felgekleurde diamant. Er zijn drie verschillende versies, ieder met hun eigen foto en kleur. De diamant is door ons met de hand aangebracht, hierdoor is iedere poster uniek. Alle posters zijn genummerd (van 1 t/m 10, er zijn er dus maar 10 beschikbaar van elke versie) en gesigneerd.
Casper and I proudly present our new posters, called 'Analog Diamond'. It's an analog photo combined with a shape of a diamond. They come in three different versions, each with their own photo and color. The diamond is spray painted by hand, so every poster is unique. All posters are numbered (from 1-10) and signed.
Het idee voor deze posters zat al sinds december in mijn hoofd. (en maakte me langzaam gek, zo gaat dat met creatieve ideeën, die móeten op een bepaald moment gerealiseerd worden) Met mijn analoge Nikon FE heb ik minstens drie rolletjes volgeschoten met plaatjes van dezelfde landschappen, die steeds niet voldeden aan de beelden die in mijn hoofd al bestonden. Toen we de foto's uiteindelijk hadden, volgde het ontwerp van de diamant en het maken van een mal. Daarna lieten we de foto's drukken op 250 grams papier en kon het productieproces beginnen. Casper maakte er een (beetje raar, maar zo is hij nou eenmaal) filmpje van:
Casper made a short movie about us spraypainting the posters. It turned out to be a quite weird movie, but hey, my husband is a bit odd sometimes. Well actually, all the time.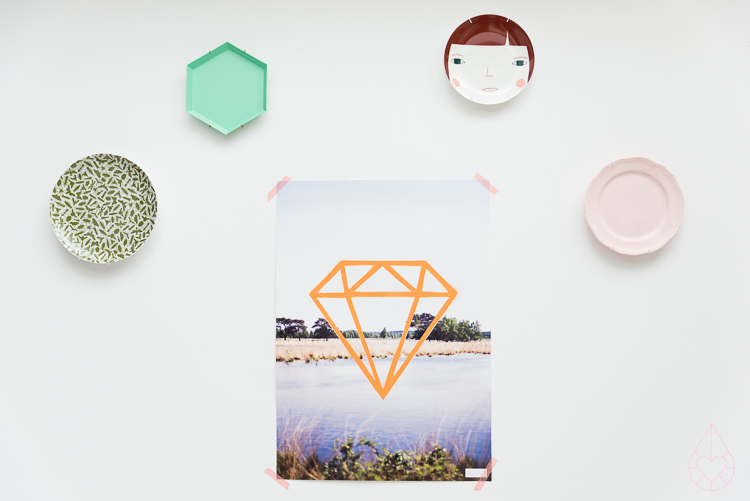 Bekijk de nieuwe posters in de shop. Als je voor aanstaande vrijdag een van de drie posters bestelt, krijg je een kleine poster naar keuze gratis. Voor jezelf, of om cadeau te geven. Je kunt kiezen uit 'Hope', 'Go wherever the wind takes you' en 'Wolf in the woods'. Vul in het opmerkingenveld tijdens het bestelproces in welke poster je graag bij je bestelling wilt ontvangen.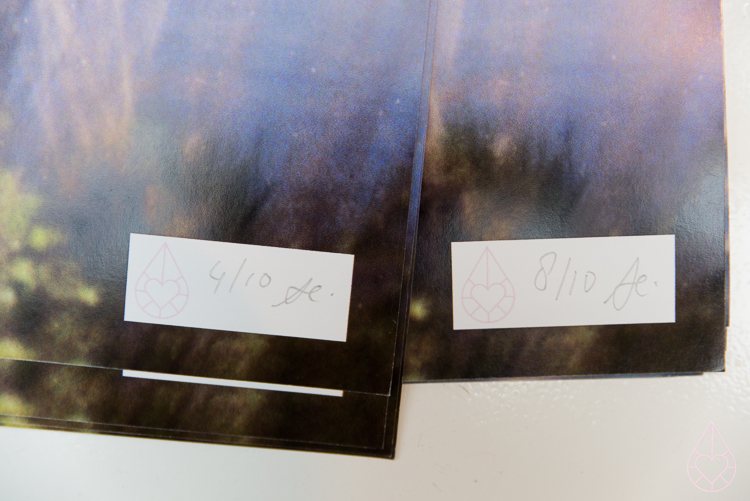 Check out the new posters in the shop. If you order one of our new posters before friday 28th, you receive a small poster for free. ('Hope', 'Wolf in the woods' or 'Go wherever the wind takes you') Fill out the poster of your choice in the commentbox on the order form. Thanks!