Dank voor al jullie lieve reacties op mijn vorige post. Ik weet nog niet precies wat ik ga doen als ik geen baan meer heb. Misschien ga ik niet op zoek naar een nieuwe maar slaan we met Zilverblauw een nieuwe weg in, ik weet het echt nog niet. Gelukkig heb ik nog wat weken om mijn hoofd erover te breken.
Goed nieuws: Shoot! is 'hobbyboek van de maand november' bij bol.com! Ik ben trots en heel blij dat ons boek zo goed ontvangen wordt en er zoveel aandacht voor is! Dank aan jullie allemaal voor de lieve woorden, hashtags (#shoothetboek) en foto's online, ik waardeer ze zeer (en probeer zoveel mogelijk te reageren, maar soms wil ik er nog wel eens eentje missen, sorry).


Ik had heel veel geluk bij de kringloop deze week, want ik vond nóg een letterbord (met dank aan Iris). Deze is heel groot en komt duidelijk uit een café. Voorlopig laat ik de prijslijst erop staan. 🙂
Morgen gaan Casper en ik naar Keulen voor Blogst, waar ik een presentatie ga geven over Instagram. Echt leuk, ik heb er zin in. Mochten jullie nog tips hebben voor Keulen, leuke winkels, restaurantjes of bezienswaardigheden: we horen het graag!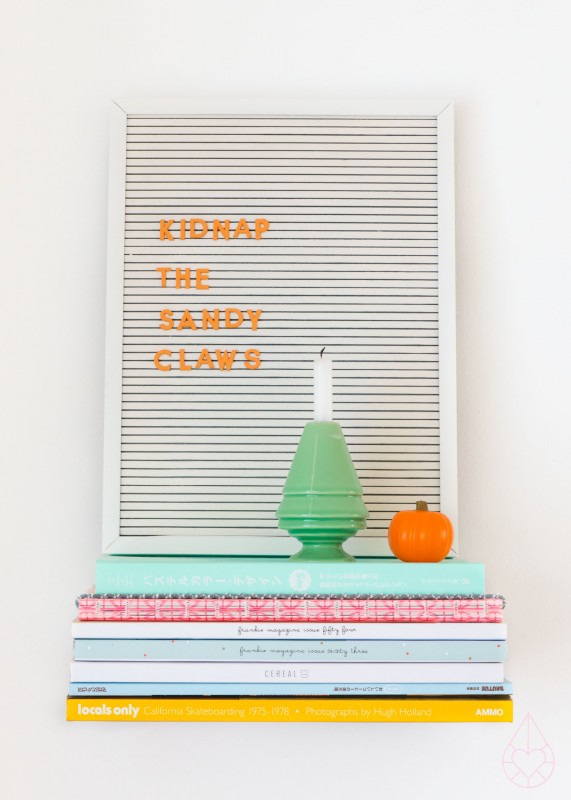 Yeah, our book Shoot! is 'hobby book of the month November' at Hollands largest online bookstore Bol.com. We're really proud! This weekend Casper and I will visit Cologne for Blogst, where I will speak about Instagram. Can't wait. Tips for Cologne are welcome!
p.s. De bovenste foto maakte ik vanochtend, zo ziet ons huis er dus normaliter uit. Gestylde plaatjes zijn fijn, maar soms is het ook best leuk om een foto van 'the real life' te zien, toch?