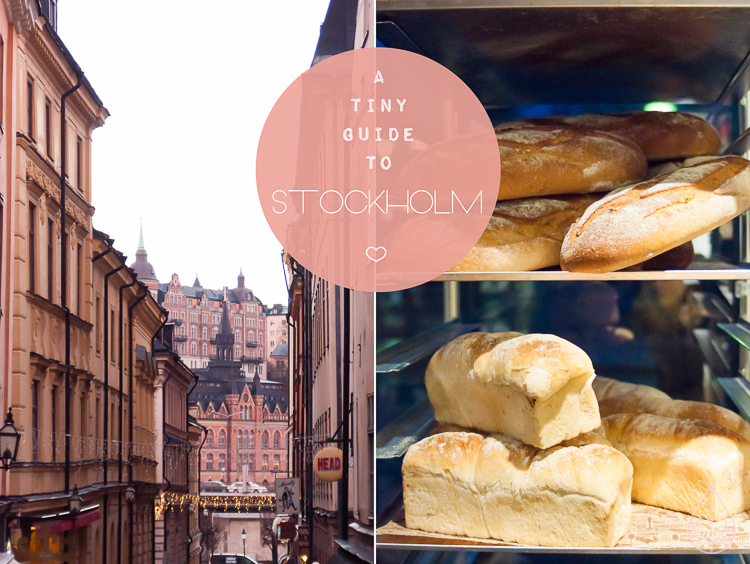 Hier is 'ie dan: een minigids voor als je ooit Stockholm gaat bezoeken. Met de nadruk op 'mini', want in de vier dagen dat we er waren hebben we lang niet alles gezien. Daarnaast is het natuurlijk winter en dan is Stockholm een heel andere stad dan in de zomer. Wat ons vooral opviel is het licht: het wordt heel vroeg donker, al rond 15.00 uur. In de zomer blijft het juist heel lang licht.
Here it is: a tiny guide to Stockholm. It really is tiny, because we stayed for only four days and haven't had the chance to see everything Stockholm has to offer. Plus: there's a lot of difference between Stockholm in summer or in winter. What struck us most is the lack of daylight. The sun sets at 15.00, which (logically) means the city is covered in darkness for the rest of the day. During summertime, the days seem to last forever and at summer's top, the sun doesn't even completely set.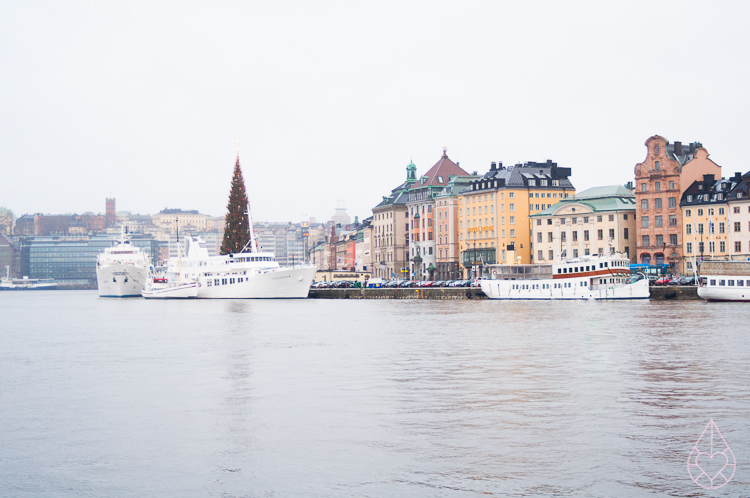 Reizen, slapen & ontbijten – vanaf Schiphol vlieg je heel makkelijk, in minder dan twee uurtjes, naar Stockholm. Stockholm heeft twee vliegvelden. Wij vlogen op Arlanda, een luchthaven net buiten Stockholm. De supersnelle Arlanda Express brengt je vanaf het vliegveld in 20 minuten naar Stockholm Centraal. Stockholm staat vol met mooie (en dure!) designhotels, maar Casper en ik kozen voor een relatief betaalbaar, doch kwalitatief goed hotel: Scandic Malmen. Fijne bedden, een leuke bar beneden en een goed ontbijt. Plus een geweldige ligging midden in Stockholm's leukste wijk Södermalm.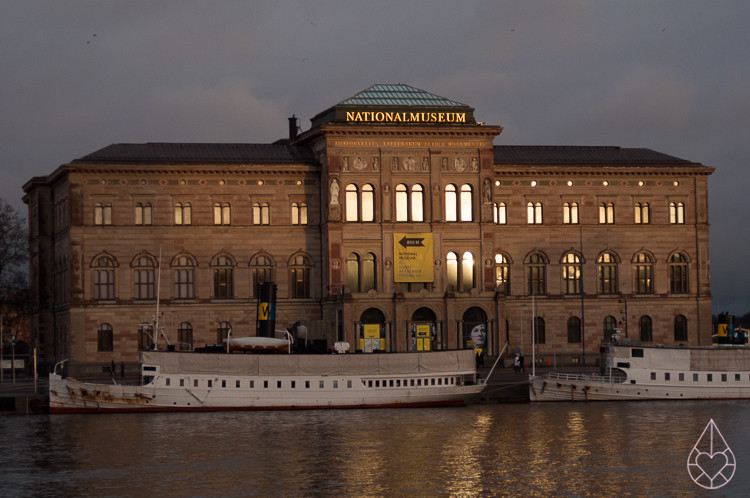 Where to stay – Stockholm is well known for it's beautiful (and expensive) designhotels. Casper and I didn't want to spend too much money on our hotel and stayed in a relatively cheap, but nice place with great breakfast and friendly staff: the Scandic Malmen Hotel. It's located in Stockholm's coolest area Södermalm. The metro is literally around the corner.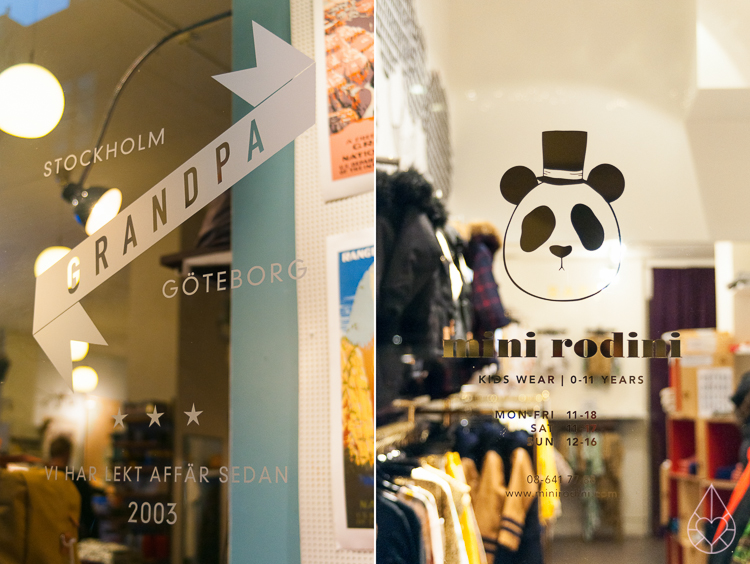 Winkelen – Stockholm is een grote stad met heel veel leuke winkels. Ze allemaal opnoemen gaat wat ver, dus we maakten een rijtje met winkels die je volgens ons niet mag missen. Natuurlijk de flagshipstore van het Zweedse kindermerk Mini Rodini, een geweldige boekwinkel met boeken over kunst en design Konst-ig, de Zweedse Xenos-achtige winkel Lagerhaus met veel betaalbaar/nagemaakt design, Deens designwarenhuis Ilhums Bolighus, het grote Bijenkorf-achtige Nordiska Kompaniet, met veel leuke shop-in-shops van onder andere Muuto en Tom Dixon, dé winkel voor Zweeds design Designtorget en de mooie concepstore Grandpa. Daarnaast vonden wij de museumwinkel van Moderna Museet heel erg de moeite waard, (ze verkopen er de bekende Andy Warhol-posters) en waren we erg onder de indruk van de Stockholmse vestiging van Urban Outfitters, die in een prachtig oud bioscooppand zit.
Shopping – Stockholm is a big city filled with great shops, here are the ones we really like: the Mini Rodini flagshipstore, Konst-ig, a great book store with design and art books, Lagerhaus, Danish Design at it's best at Illums Bolighus, the big and dressy department store Nordiska Kompaniet, commercial market place for unique design Design Torget and the beautiful conceptstore Grandpa. Also, don't forget to visit the Moderna Museet's museumshop and Urban Outfitters, located in an old cinema.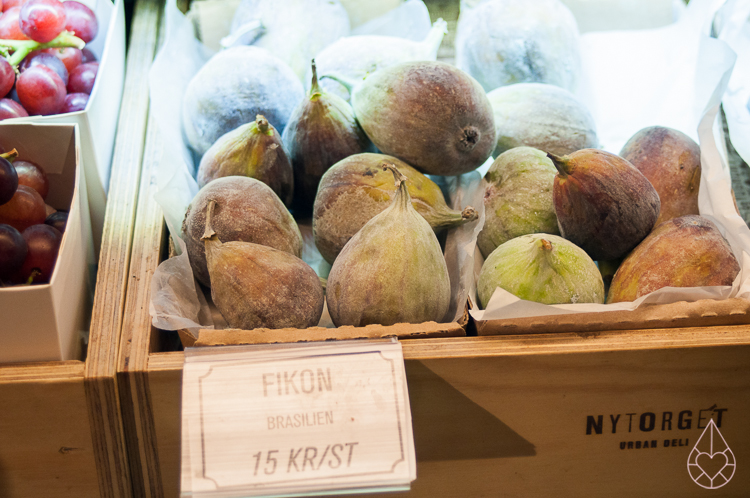 Eten & drinken – Absoluut culinair hoogtepunt vonden wij Hermans, een vegetarisch buffetrestaurant met een schitterend uitzicht over Stockholm. Echt een aanrader. In Scandinavië wordt over het algemeen vrij veel vlees gegeten, maar als je een beetje zoekt is er ook voldoende aanbod als je liever geen vlees eet. We aten heerlijke vegetarische burrito's bij La Neta en lekkere sushi bij Neko. Als je in Stockholm bent, mag je Urban Deli zéker niet overslaan. Het is een soort hippe supermarkt die duurzame en ecologische producten verkoopt, met daarin een restaurant waar je goed kunt eten. (niet per definitie vegetarisch, ze hebben ook volop vis- en vleesgerechten) Tijdens het shoppen hebben we geluncht bij Ichaicha, een leuk ingericht barretje met Oosterse invloeden in een wat kleiner winkelcentrum.
Food & drinks – We had a lovely diner at Hermans, who serves an organic and vegetarian buffet. Besides the food, you can enjoy a breathtaking view of the city. If you like Mexican food, check out La Neta. During our shopping trips, we had lunch at Ichaicha and Neko. Another place you really shouldn't miss is Urban Deli, a grocery store and restaurant in one. Delicious food and a great atmosphere.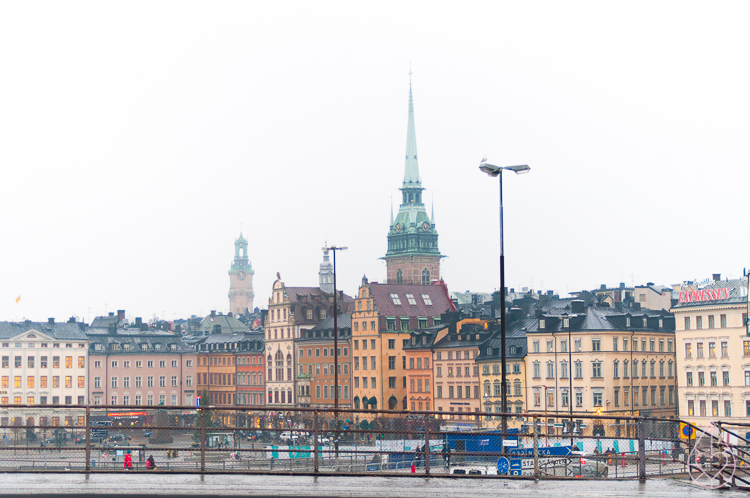 Zien en bezoeken – Stockholm is een stad met veel hoogteverschillen en dus geweldige uitkijkpunten. De Skinnarviksberget ligt 53 meter boven waterpeil, ik maakte er de uitzichtsfoto's in de blogpost hieronder. Vanaf de loopbrug van Katarinahissen (de lift is stuk, maar je kunt gewoon met de trap naar boven) heb je een mooi uitzicht over de oude binnenstad, Riddarholmen, het koninklijk paleis en de kustlijn van Stockholm. De oude stad, 'Gamla Stan', is een attractie op zich. Prachtige historische gebouwen en smalle steegjes in de kleuren die Stockholm zo typeren. Metrostation Kungsträdgården maakte veel indruk op ons: de metrolijn ligt hier heel diep en is voorzien van indrukwekkende kunst. Museumeiland Skeppsholmen is ook zeker de moeite van het bezoeken waard, al is het alleen maar voor het uitzicht wat je hebt vanaf de brug ernaartoe.
See & do – Stockholm is a city with many different height levels. This means there are lots of places that give you a great view over Stockholm's skyline. The Skinnarviksberget is located 53 meters above sea level, we loved the place and view. Katarinahissen's gangway (the lift is out of order but you can use the stairs) offers a great view over the city too. 'Gamla stan' (The Old Town), the old town of Stockholm, is definitely worth visiting. Beautiful colored historical buildings and narrow alleys, it's like a time warp to medieval times. We loved Stockholm's metro and especially Metrostation Kungsträdgården,The platform is located approximately 34 meters underground. The station features relics rescued from the many buildings pulled down during the redevelopment of central Stockholm during the 1950s and 1960s throughout the station. The island of Skeppsholmen, where you can find Moderna Museet and the National Museum, is well known for it's beautiful buildings and the great view from the many bridges.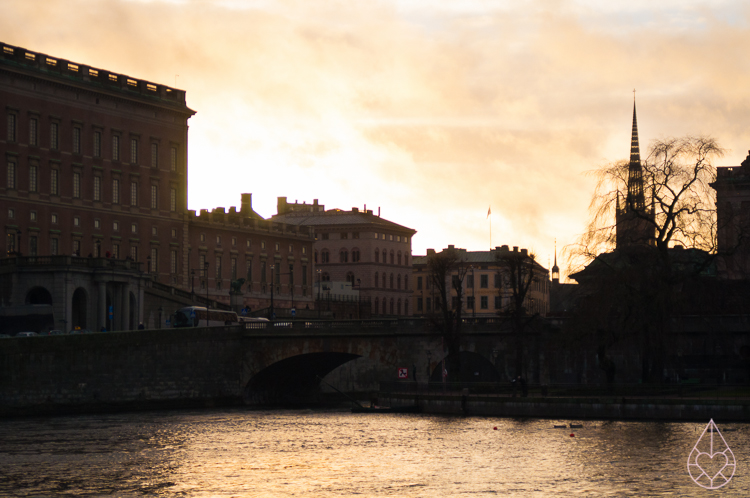 Op zoek naar nog meer tips? Wij hadden veel aan de Design Sponge-guide, plus het leuke verslag van Lonneke. (even de zoekfunctie gebruiken en 'Stockholm' intypen) Casper en ik nemen altijd een 100% reisgids mee als we een citytrip maken, er staan leuke en bruikbare tips in hun boekjes. Veel plezier, Stockholm is een prachtige stad!
Wanna read more? Design Sponge's guide was really useful to us. Enjoy Stockholm, it's a gorgeous city!