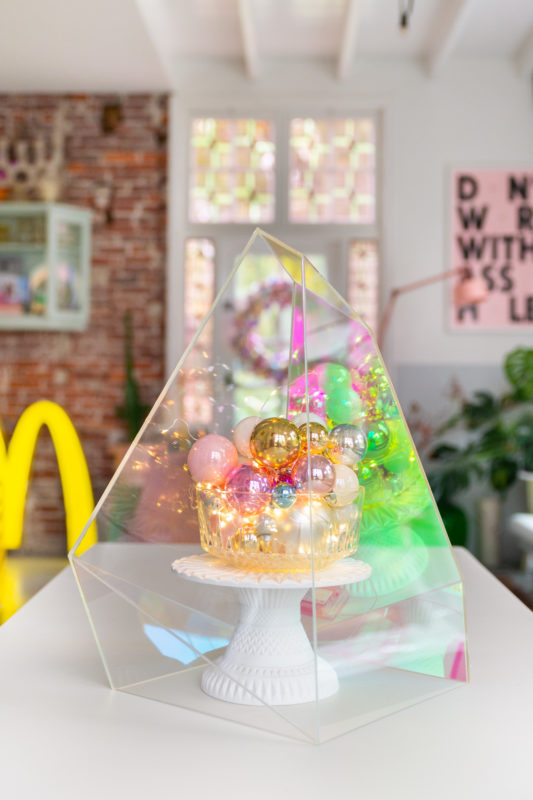 In mijn vorige bericht beloofde ik een makkelijke DIY voor als je geen zin hebt in lijmpistolen, zwembadnoodles en lijm op je zondagse lievelingstrui (dat laatste overkwam mij, eigen schuld dikke bult want niet opgelet). Voor als je geen zin in heisa hebt dus, maar wel iets wil maken wat positief bijdraagt aan de sfeer in deze gekke tijd. Deze kerstballenschaal is een makkie, maar wel een leuk makkie.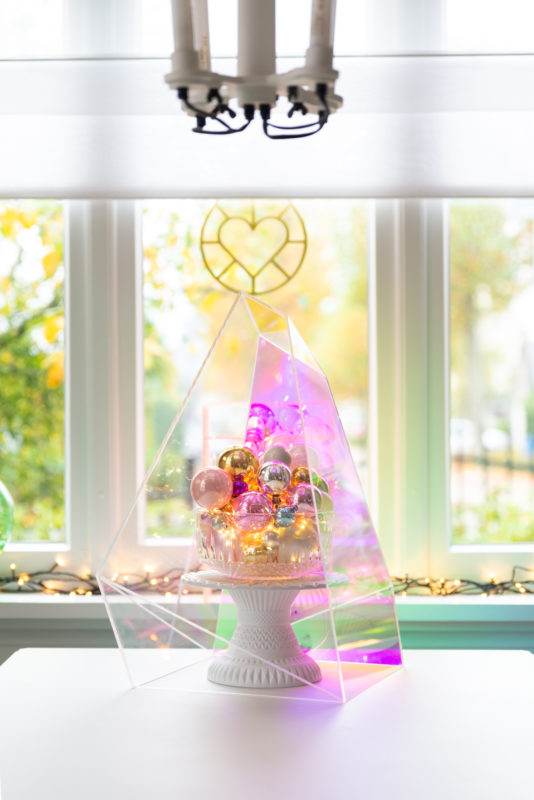 Nodig: 
– kerstballen (al dan niet van de kringloop).
– een glazen schaal, daarvan staan er bij elke kringloop 100. Of misschien staat er wel een in je keukenkastje.
– eventueel een taartplateau om de schaal op te zetten.
– en eventueel een stolp om over de schaal heen te zetten. Dat is vooral handig als er een rotsiamees-achtig dier bij je in huis woont.
– lampjes. Alle lampjes zijn goed. Bij Action hebben ze tegenwoordig lampjes met een timer: die zijn 6 uur aan en daarna 18 uur uit. Dat is heel handig omdat je dan niet steeds op een knopje hoeft te drukken.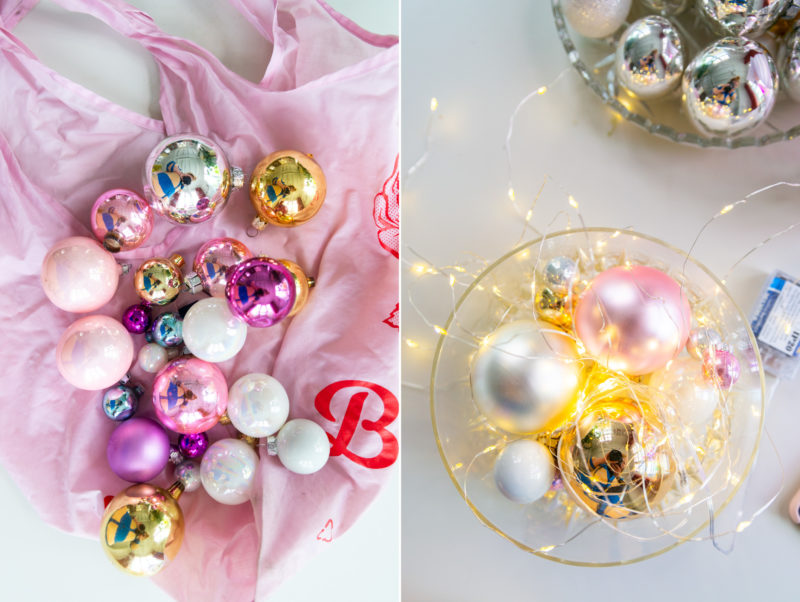 Doen:
– haal de haakjes/bovenkantjes van de kerstballen af, dan vallen deze minder op (hoeft niet per se).
– begin onderin de schaal met wat lichtjes en begin dan met het maken van een compositie. De grote ballen werken het beste onderin.
– stapel de ballen zo op dat je een mooie stapel krijgt. Weef de lichtjes voorzichtig door de ballen heen totdat je tevreden bent.
– zet de schaal eventueel op een taartplateau en plaats er als je wil een stolp overheen.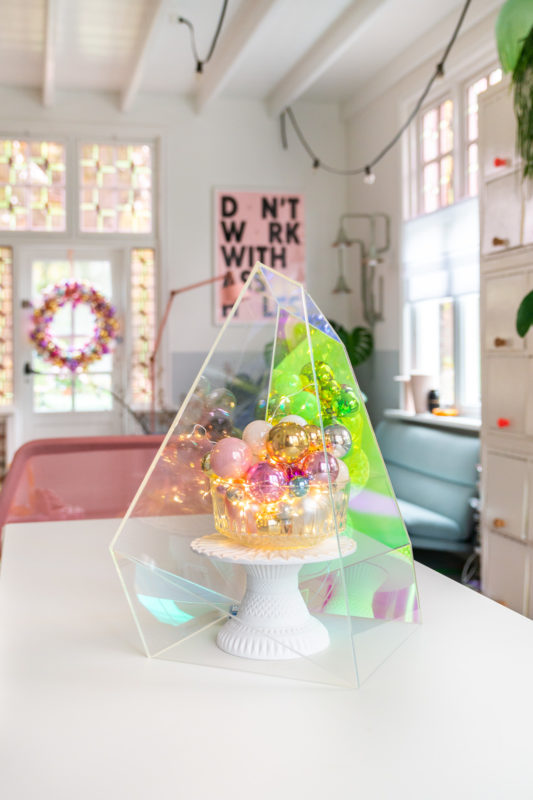 Geniet ervan!
(Gemaakt? Stuur me een foto op Instagram, tag me of gebruik #zilverblauwkerst
Fijne nieuwe week!