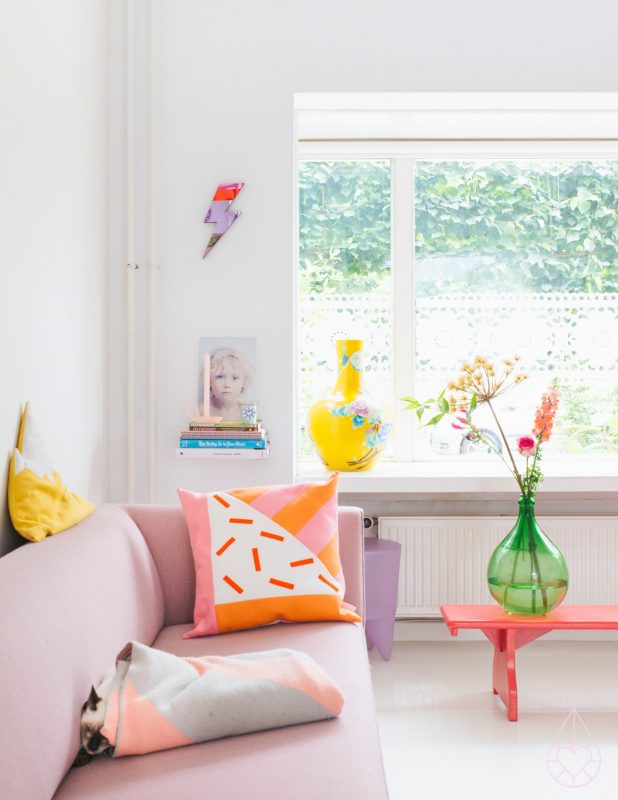 Regelmatig krijg ik de vraag of ik over producten wil schrijven. Meestal gaan we daar niet op in, omdat we er geen tijd voor hebben of omdat het product niet goed bij ons past. Heel af en toe maak ik een uitzondering, vaak voor kleine, creatieve merken met een gunfactor. How about Frankie is zo'n merk.
Mirelle from the Dutch brand How about Frankie send us one of her wool felt pillows and we're totally in love with it (Pjoes is in love with it as well, as you can see). How about Frankie is a small, independent brand and owner Mirelle makes every pillow by hand. She wants to demonstrate the strength and exclusivity of a fair and handmade product. You can read & see more about How about Frankie here. Wish you a lovely weekend!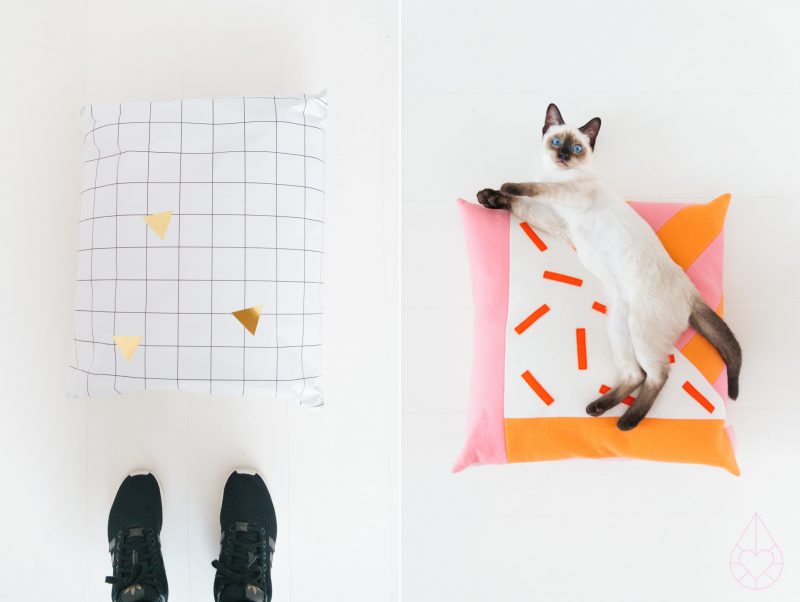 Mirelle van How about Frankie maakt al haar kussens van wolvilt met de hand in haar eigen studio. Met haar zelfontworpen designkussens wil ze de kracht en exclusiviteit van een eerlijk en handgemaakt product laten zien (iets waar wij met Zilverblauw ook naar streven en waarvan we weten dat het niet altijd de makkelijkste weg is). Dit kussen maakte ze speciaal voor ons en het is een schot in de roos: zowel wij als Pjoes zijn er erg blij mee. Ik hou van de combinatie van roze met oranje en de geometrische vormen zorgen ervoor dat het kussen een fijne jaren '80-vibe heeft, zonder té retro te worden.
Er gaat een bijzonder en indrukwekkend verhaal schuil achter het ontstaan van How about Frankie. Hier kun je daar meer over lezen en hier kun je alle wolvilten kussens bekijken die Mirelle maakt. Wat ons betreft een vette aanrader!