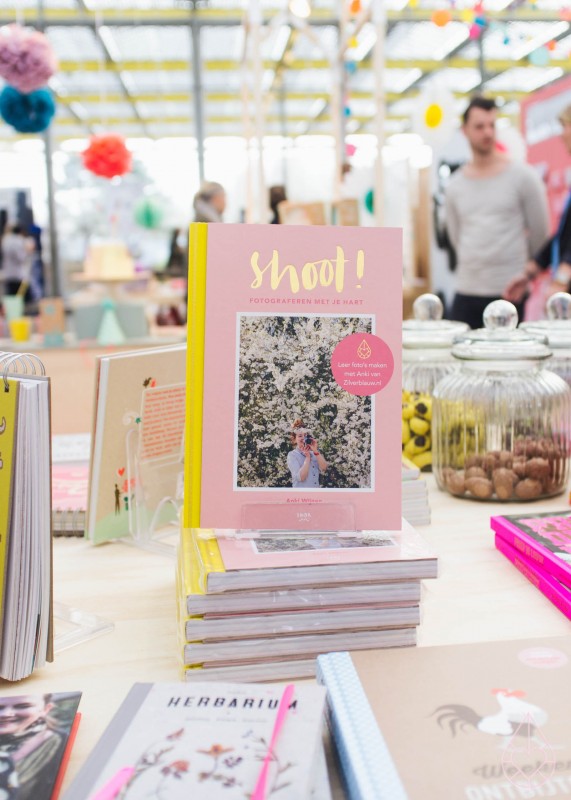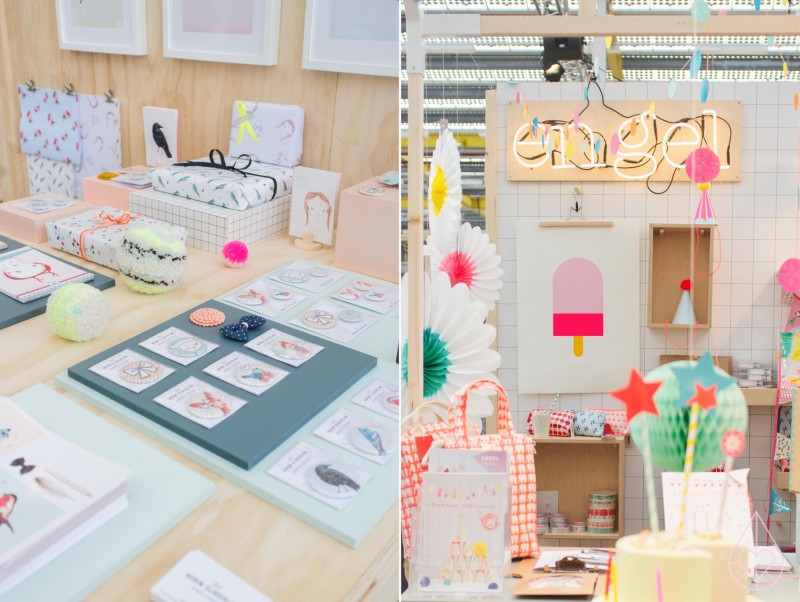 Gisteren bezochten Casper, Lonneke en ik ShowUP. ShowUP is een vakbeurs voor 'home & gift', ofwel een beurs voor inkopers van woon- en cadeauwinkels. Naast dat we het altijd leuk vinden om nieuwe ontwerpers en designs te ontdekken, wilden we graag even kijken naar ons boek bij Snor (ik had het nog niet aan jullie verteld maar binnenkort komt er een derde druk!), Willemijn en Ulrike van mo man tai gedag zeggen, even bij Engelpunt kijken en de mooie stand van Margo Slingerland bewonderen. Bij deze een foto-overzicht van onze highlights.
Casper, Lonneke and I visited ShowUP, a buying event for retailers in living and gifts, webshops and concept stores. Of course we visited the stand of our publisher Snor to watch our book being displayed (there will be a third edition soon, can you believe that?). Other nice brands we spotted are nicenicenice, Engelpunt, mo man tai and Margo Slingerland. Have a great Tuesday, it's raining in the Netherlands. Hope it's sunny wherever you are!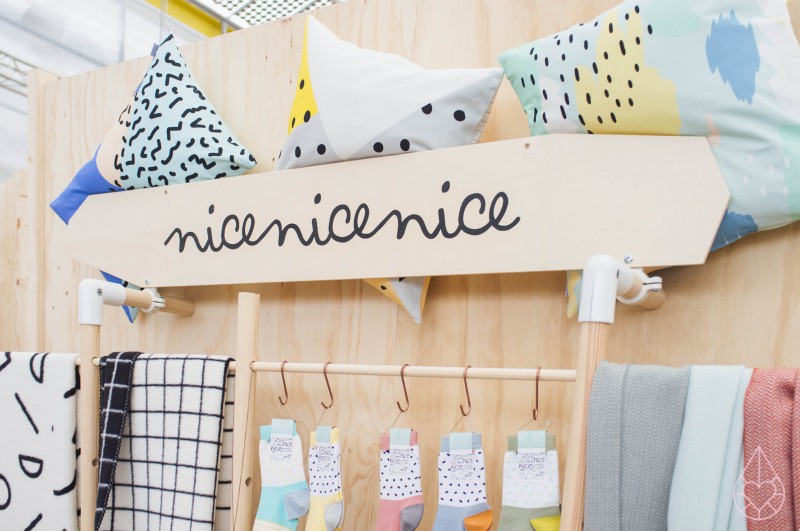 Nicenicenice is een voor ons nieuw label uit Duitsland met fijne, vrolijke producten zoals kussenhoezen en plaids. Zacht, grafisch en kleurrijk.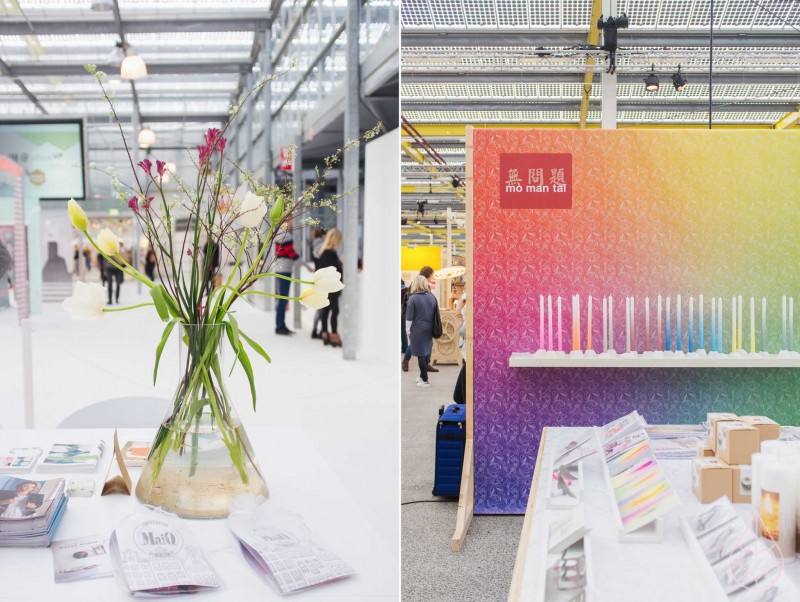 Mo man tai bestaat dit jaar 15 jaar en viert dat met de herlancering van een aantal van hun eerste producten, uit de serie "gifts in an envelope". Bewonderenswaardig wat Ulrike in 15 jaar mo man tai voor elkaar gekregen heeft, ik vind dat ze altijd vooruitloopt op trends (denk bijvoorbeeld aan de veel gekopieerde, maar nooit geëvenaarde gradientkaars).
De gestylde hoekjes in de beurshal vond ik erg inspirerend en de bedrukte stof hieronder van Vera de Pont zou ik zo als sjaal willen. Wens jullie allen een fijne regenachtige dinsdag!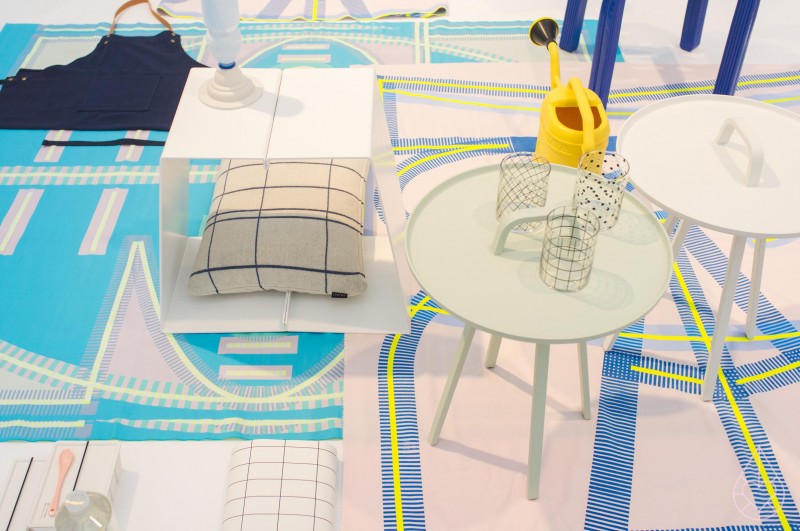 n.b. Afgelopen halfjaar kregen we behoorlijk wat mail van lezers die ons erop wezen dat de nieuwe huisstijl van ShowUP sterke overeenkomsten vertoont met onze Merry & Bright poster en het ontwerp van onze dienbladen. Ik wil jullie laten weten dat we hier inmiddels contact over hebben gehad met ShowUP en we gezamenlijk tot een oplossing zijn gekomen.