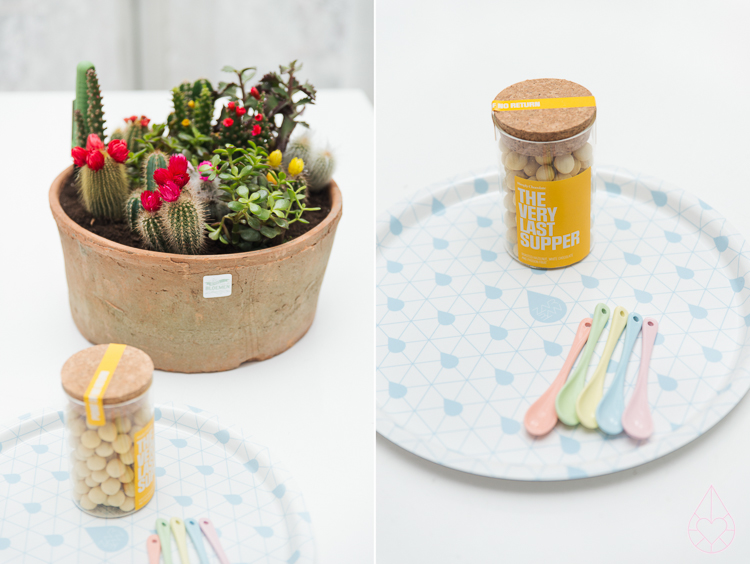 Volgende week wordt een belangrijke week voor ons en dit weekend zijn we druk met de voorbereidingen. Ik verklap nog niet teveel, maar we hebben iets te vieren. Vandaag wil ik graag wat nieuwe dingen laten zien die ik afgelopen week vond en kreeg. De chocolaatjes en de lepeltjes kocht ik bij de &Klevering-sale die ik in mijn bericht van gisteren noemde. De geweldige bak met bloeiende cactussen was een fijn cadeautje van de meisjes van de bloemen, die vandaag ook op de lentemarkt van Sissy Boy te vinden zijn mocht je daar nog even heen gaan. Hier kun je een kijkje nemen op hun site en lezen over hun inspirerende concept. De meisjes van de bloemen houden vier keer per jaar een pop-up sale en je kunt ook producten bekijken en reserveren op hun pop-up pagina.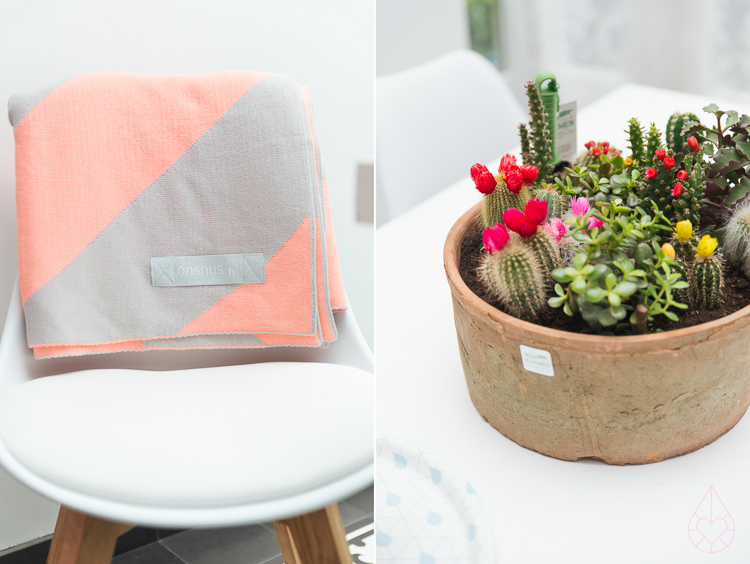 Het gestreepte plaid kocht ik afgelopen maandag tijdens mijn bezoek aan Loods 5, het is van het merk Onshus en het doet me een beetje denken aan ons behang. Na een ochtend vol met regen is het hier eindelijk droog, ik hoop bij jullie ook. Fijne zaterdag!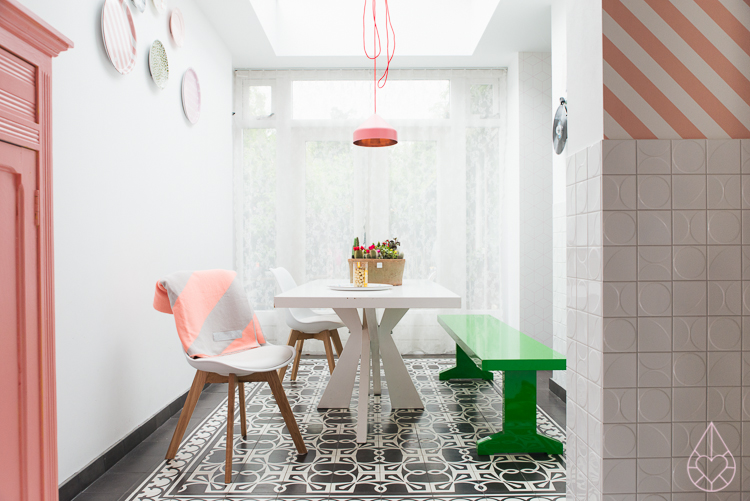 Next week will be an exciting one for us, as we're having a celebration. I won't say too much about it, but it sure will be festive. Today I wanted to share some pretty new things I recently added to our home. The chocolate and the small colored spoons are found at the &Klevering-sale I spoke about yesterday. The big planter with cacti was a present from de meisjes van de bloemen, a bureau specialized in everything related to flowers and plants. You can take a look at their website, it's in Dutch but the pictures are pretty inspiring too. I bought the blanket from the brand Onshus at Loods 5. Happy Saturday!