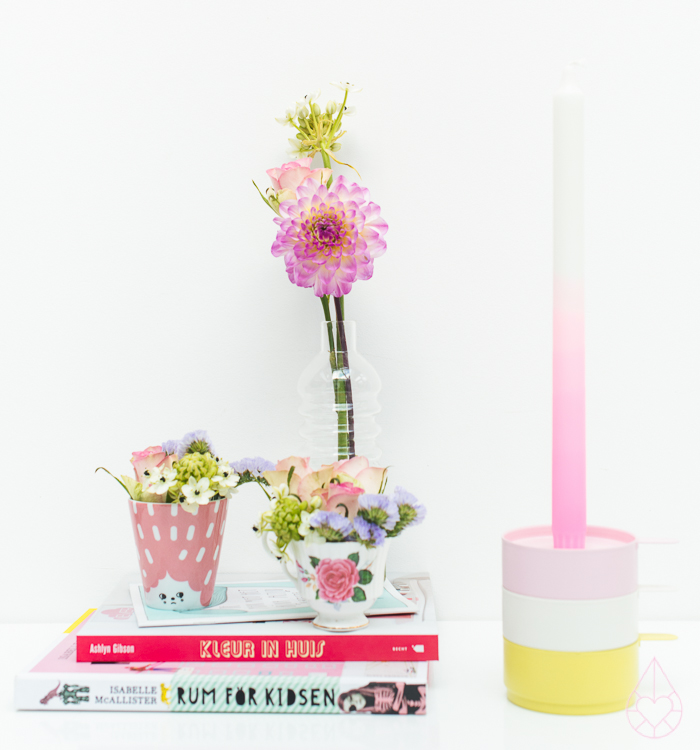 Oh, ik hóu van boeken, vooral (of eerlijk gezegd alleen) als ze mooi zijn vormgegeven. Boeken zijn fijn om te lezen en mooi om neer te zetten. Ik gebruik ze ook vaak om mee te stylen. Een boekenkast vol mooie boeken kan me erg gelukkig maken.
I love books, especially beautiful designed books like these three above. Books are fun to read and I love to decorate with them.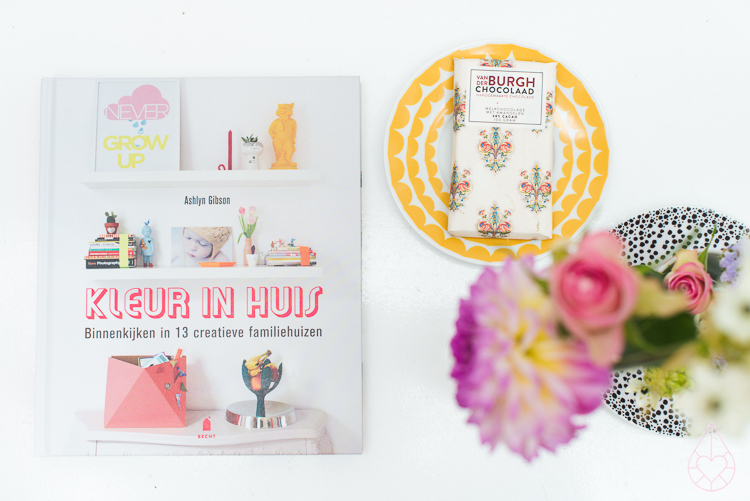 Het boek 'Kleur in Huis' van Ashlyn Gibson is de Nederlandse versie van 'Creative Family Home', waar ik hier al eens over schreef. We voelen ons zeer vereerd dat ons huis (en Mus! En onze poster!) op de cover van dit gave boek staat. Hoewel ik hou van Engelse boeken vind ik het heel leuk om het stuk over ons gezin in het Nederlands te kunnen lezen. Ik vind 'Kleur in Huis' net als 'Creative Family Home' een fijn boek geworden en echt een aanrader als je houdt van kleurrijke, authentieke interieurs. Het boek is hier te koop.
We're on the cover of the Dutch version of 'Creative Family Home' by Ashlyn Gibson and we feel really proud about that. In Dutch the book is called 'Kleur in Huis' and although I prefer to read books in their original language, I loved to read 'our' story in Dutch.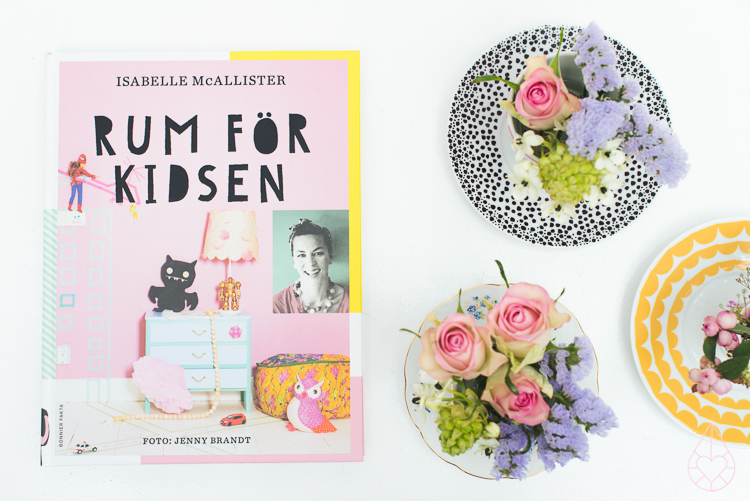 Lieve Iris ging op vakantie naar Zweden en bracht het prachtige boek 'Rum för Kidsen' van Isabelle McAllister & Jenny Brandt voor mij mee. Isabelle en Jenny zijn de makers van één van mijn favoriete blogs Dos Family. Het boek is Zweeds, maar dat geeft niets. Het is een feest voor het oog, lekker kleurrijk en vol inspiratie.
Iris went to Sweden and bought me the fabulous 'Rum för Kidsen' by Isabelle McAllister & Jenny Brandt, the two makers of one of my favorite blogs ever, Dos Family. The book is in Swedish but that doesn't matter at all, the photo's are amazing and inspiring. Read more about it here.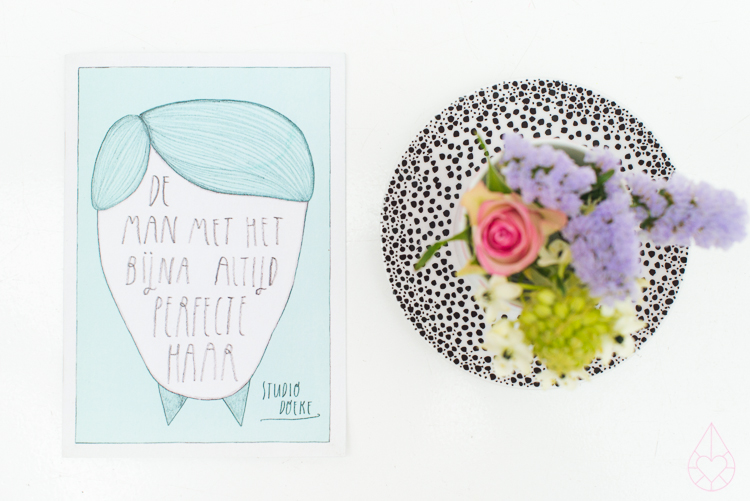 'De man met het bijna altijd perfecte haar' is een grappig stripboekje van Studio Doeke. Ik hou van Doeke's illustraties en dit boekje maakte me echt aan het lachen. Ik kocht het bij Daily Poetry. Fijne nieuwe week lieve bloglezers!
This funny comic 'Perfect hair' (or in Dutch 'De man met het bijna perfecte haar') is drawn by Doeke from Studio Doeke. I love Doeke's work, it's funny and friendly. You can read more about the comic here. Happy new week!