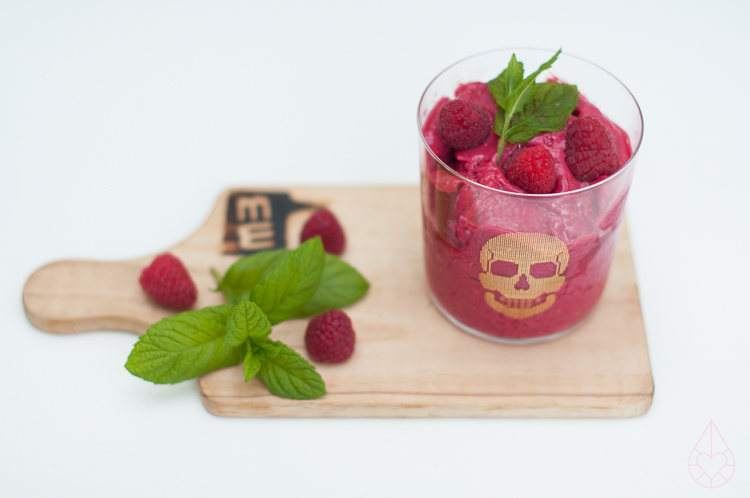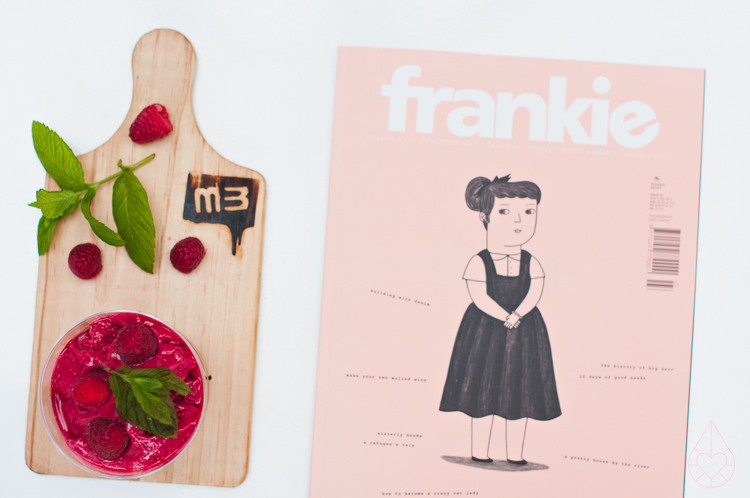 Jihaa, een voorproefje van de zomer! Hier een receptje voor makkelijk en gezond zomerijs:
Nodig: een doosje bevroren frambozen, (nu ook in de diepvries van Lidl zag ik!) een scheutje (soja)melk, een scheutje diksap/aanmaaklimonade.
Doen: pureer de bevroren frambozen in de blender of met een staafmixer. Voeg het scheutje (soja)melk toe en diksap naar smaak. Zet nog even in de diepvries. Garneer eventueel met wat verse frambozen. Smakelijk!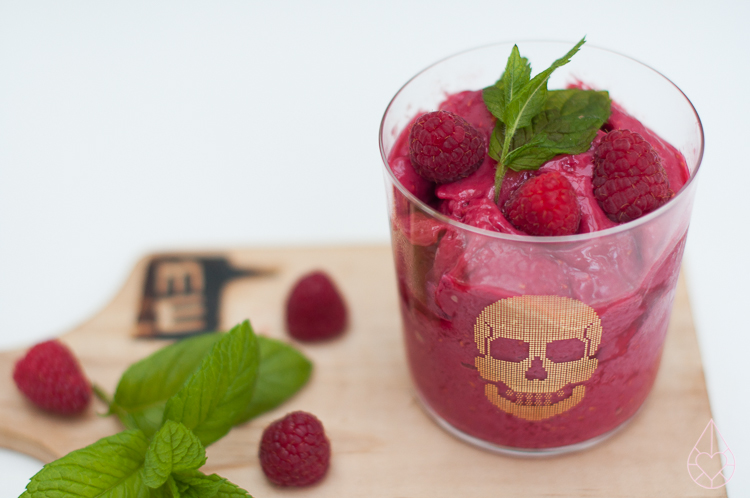 Yes, a little taste of summer in Holland! Here's an easy, healthy recipe for raspberry ice cream.
You need: 250 grams frozen raspberries & a splash of soy milk and concentrated juice.
To do: Place the raspberries in a blender; cover and process on medium-high speed until chopped. Add the soy milk and concentrated juice. Pop it in the freezer for about half an hour, bon appetite!