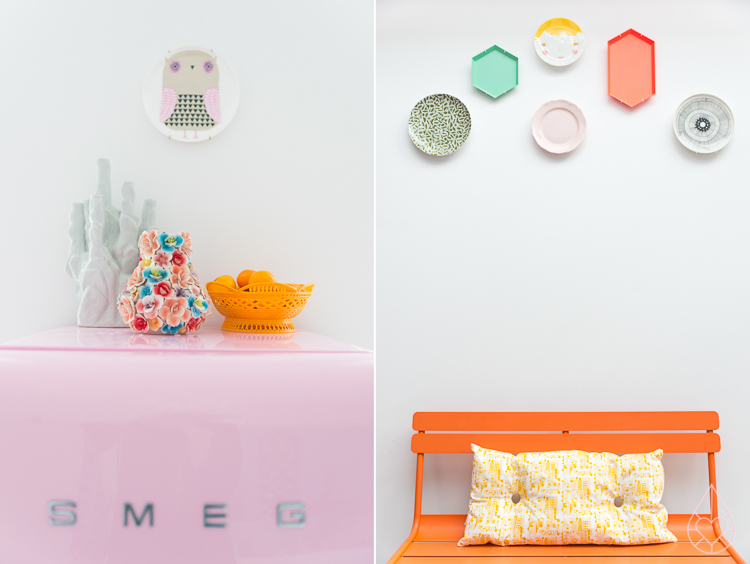 Na zo'n fijn, zonnig weekend komt de maandag me wat te snel. De komende week is een drukke voor ons: de opening van Brainy Days, onze nieuwe posters worden gedrukt en wil ik fotograferen en stylen, we hebben een date met the Holy Kauw Company en als kers op de taart zijn we de hele zondag op Fort Festijn. Laat ik de week daarom beginnen met wat fijne, kleurige plaatjes van wat (relatief) nieuwe aanwinsten in ons huis.
Argh, this monday came way to fast after the nice and sunny weekend we had. Next week will be busy for us: the launch of Brainy Days, new posters to style and shoot, a date with the Holy Kauw Company and Fort Festijn. Pfew! Let's start the week with some nice colors of new things in and around our home.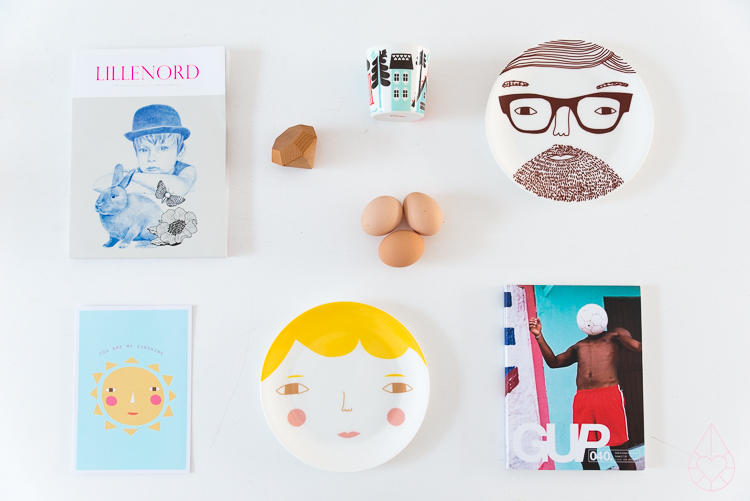 Lille Nord is een prachtig nieuw Scandinavisch magazine, gericht op 'family lifestyle'. Gestart als een online magazine en nu voor het eerst in print. De houten diamant kreeg ik als cadeautje van lieve Marlous, het is een opbergbakje. De beker is mijn nieuwe favoriete pennenbakje, ik hou van het patroon. Donna Wilson's bordjes zijn van haar nieuwe collectie, net als de kaart. Eigenlijk vind ik alles wat Donna maakt mooi. Op GUP heb ik een abonnement. De verse eieren zijn natuurlijk van onze eigen kippen.
Lille Nord, a nice magazine about Nordic urban family lifestyle, released it's first printed issue. The diamond was a gift from sweet Marlous. The postcard and  plates are from Donna Wilson's new collection, the mug is from ISAK. GUP is one of my favorite magazines. The fresh eggs are from our own chicken, of course.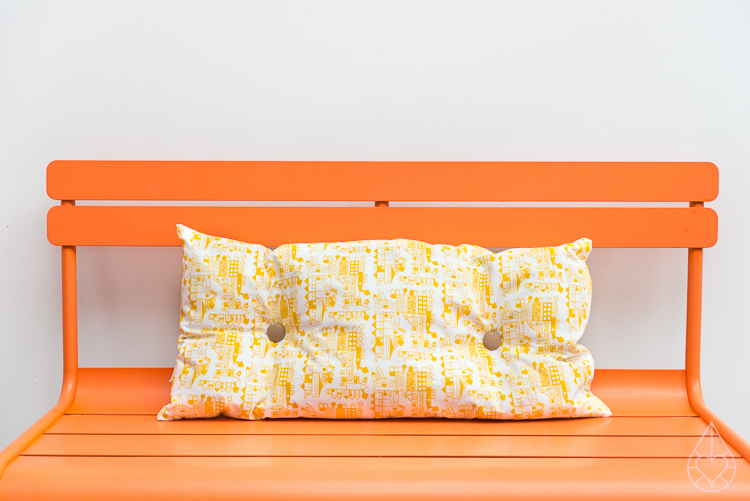 Mijn favoriete nieuwe aanwinst is het gele kussen van nieuwe webwinkel en sponsor Thuuz. Tas-Ka is één van mijn favoriete merken, ik hou van hun patronen, kleuren en vormen. Naast Tas-Ka verkoopt Thuuz ook merken als Lile Sadi, Uitgeverij Snor en House Doctor.
One of the new things I love most is this pillow send to me by a new webshop, Thuuz. It's from the Dutch brand Tas-Ka. Besides Tas-Ka, Thuuz also sells brands like Lile Sadi, Uitgeverij Snor en House Doctor.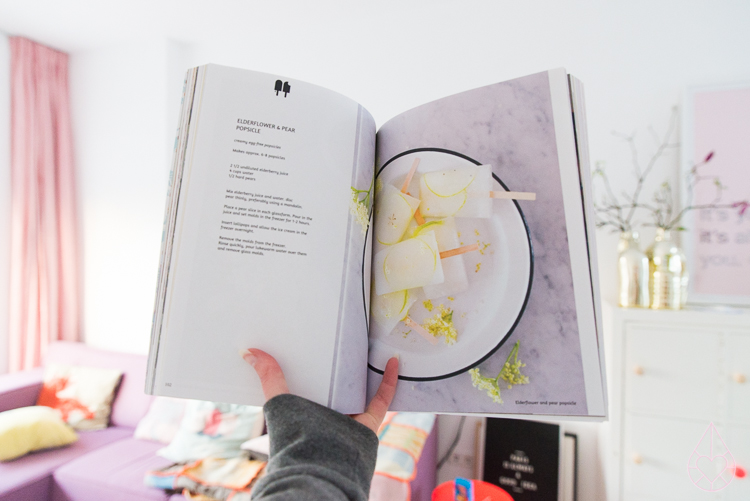 Vandaag staat een 'hometour' van ons huis op Matt Allison's site Our Gathered Home, je kunt het hier bekijken. Fijne maandag lieve bloglezers!
Matt Allison started a new blog called Our Gathered Home, where the goal is to share a new weekly home tour from homes across the globe. Check it out here. Happy monday sweet blogreaders!