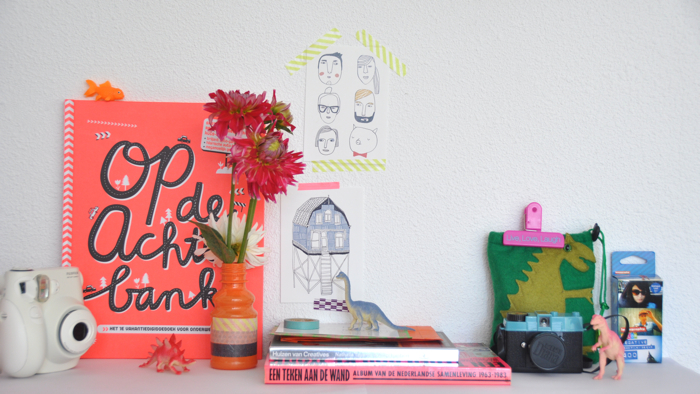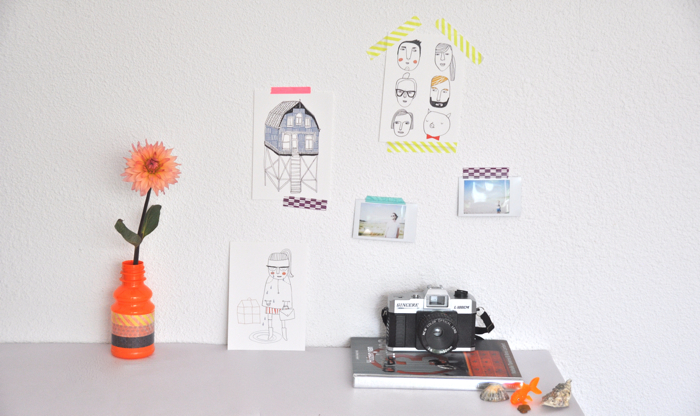 Ik hou van 'tafereeltjes'. Thuis creëer ik regelmatig nieuwe op de twee planken boven de buikkast. Hier in Zeeland zet ik mijn mooie spullen ook graag bij elkaar. De kaarten won ik in de give-away van Kim Welling. Het vaasje is een flesje waar frisdrank in zat, opgeleukt met wat masking tape. De oude Sincere-camera kocht ik bij een Zeeuwse kringloop voor 2 euro. (met plastic lens, ik hoop dat de foto's Holga-achtig worden) Om het boek van Uitgeverij Snor 'Op de Achterbank' heb ik trouwens hardop gelachen; mocht je nog op vakantie gaan met kinderen die kunnen lezen (of net als ik dol zijn op de mooie vormgeving en vaak grappige onderwerpen van de boeken van Snor) dan is dit boek zeker een aanrader.
Home sweet home is een initiatief van Barbara, kijk bij haar voor een lijst met alle deelnemers. Meer Home sweet home zien op dit blog? Klik op de button in de sidebar.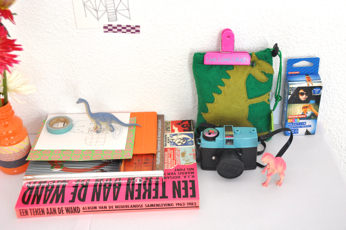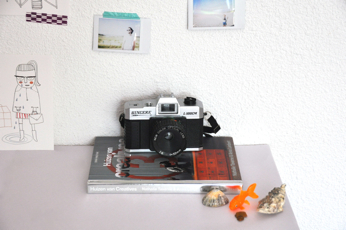 I love creating 'scenes' with stuff I love. This are my treasures here at the summerhouse. I bought the old Sincere-camera at the local thriftstore, it has a plastic lens so I'm really looking forward to the pictures I took with it. (hope they turn out Holga-ish) The postcards are from Kim Welling, I won her give-away. The vase is a disposable soda-bottle with masking tape on it. Wanna see more Home sweet home on this blog? Click the button in the sidebar. For more Home sweet home on other blogs, check Barbara's blog.