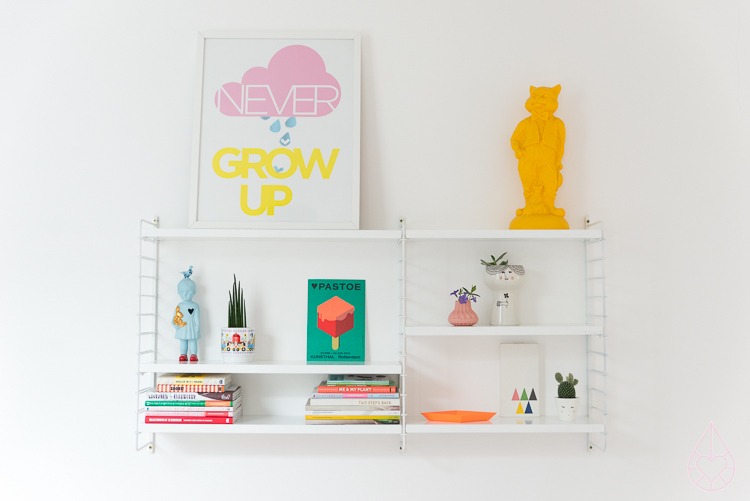 Ik tikte voor weinig geld een oud Tomadorekje op de kop op Marktplaats. De plankjes waren rood gebeitst, de steuntjes zwart. Casper en ik zetten het rekje samen opnieuw in de verf. Eerst schuren, de plankjes lakken, tot de conclusie komen dat de steuntjes écht niet met een kwast of roller kunnen en alsnog een spuitbus gaan halen om de steuntjes te spuiten. Uiteindelijk een fijn wit rek op de plek boven de buikkast, in plaats van de IKEA-planken. Ben er blij mee!

I found an old Tomado rack on the Dutch Craigslist, Marktplaats. Casper and I gave it a makeover. Easier said than done, but really happy with the results.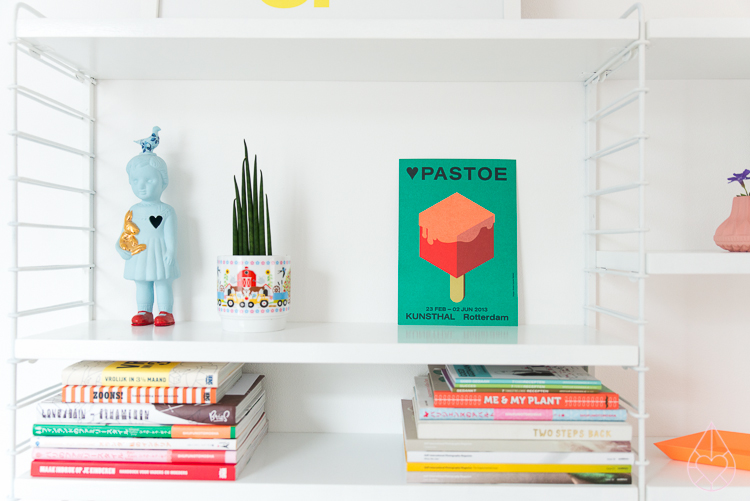 De mooie kaart van de Pastoe-tentoonstelling in de Kunsthal kreeg ik van Mireille.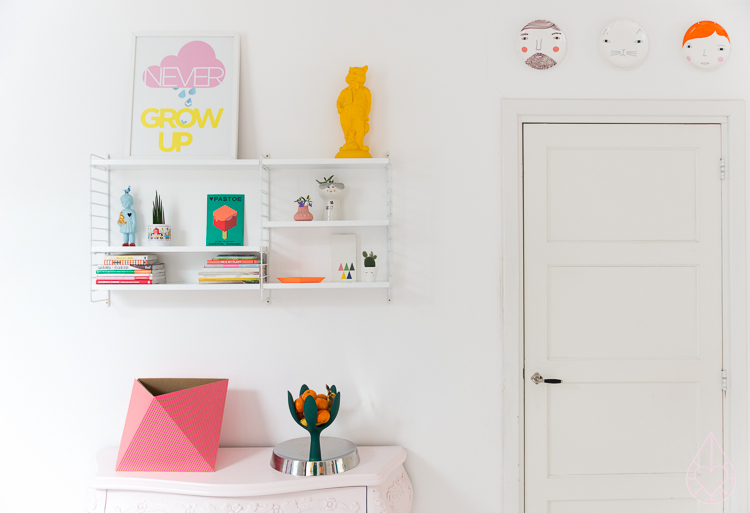 Het roze vaasje is van Lenneke Wispelwey, het was een cadeautje voor mezelf en ik kocht het bij Buiten de Lijntjes, waar ze tegenwoordig ook mijn kaarten en posters verkopen. (hoe gaaf is dat?)