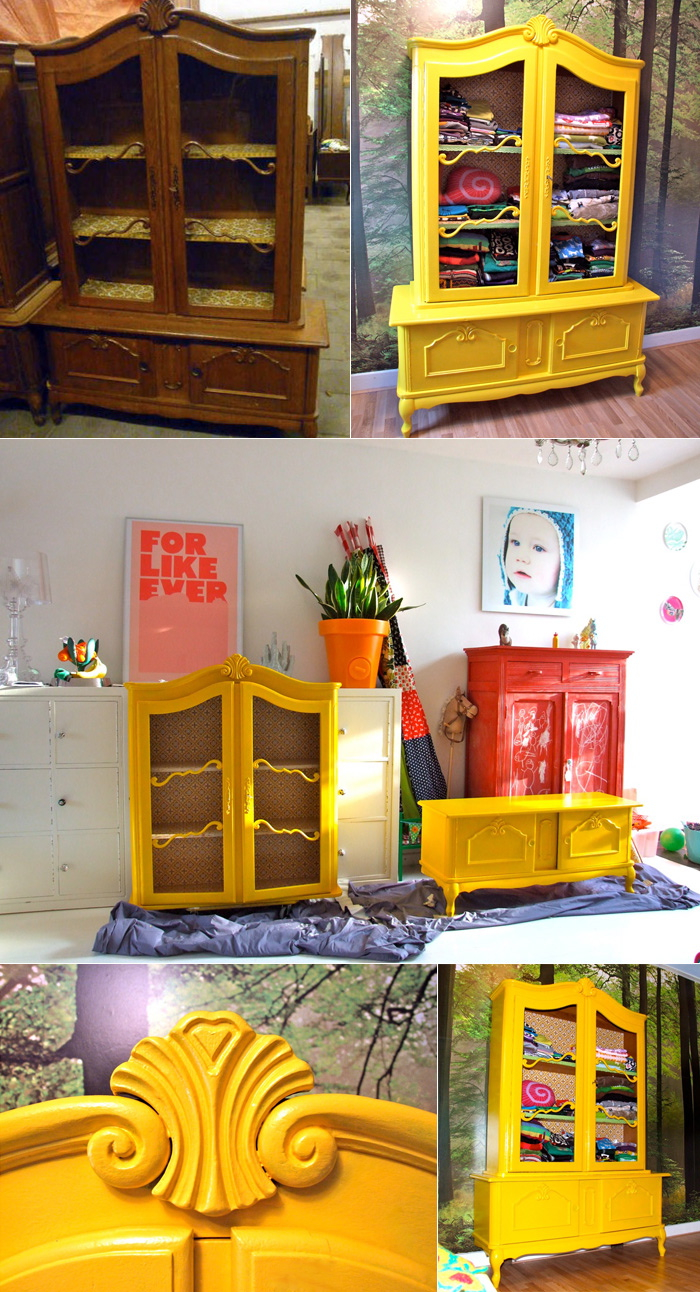 Op de kop getikt op marktplaats en bij ons afgeleverd door een man met fout leren jack en zichtbare bilspleet; onze Nel Veerkamp-kast. Ik zag zijn potentie, Casper zag vooral een enorme berg werk, maar besloot te luisteren naar zijn zwangere vrouw en begon aan het karwei. (Wat een schatje is het toch) Nel en haar pakjes shag werden uit de kast gewassen en geschuurd en na een laag grondverf, drie lagen lak en een bijpassend retrobehangetje* is Nel voorgoed vertrokken. Een prachtige kast voor ons babyjongetje!
*met dank aan de retrobehang-verzamelwoede van Iris
On marktplaats (sort of Dutch e-bay) I found this old cupboard. It took a whole lot of work -especially Casper did a great job- but now the cupboard's ready for his place in the baby's room. I'm so happy with it!