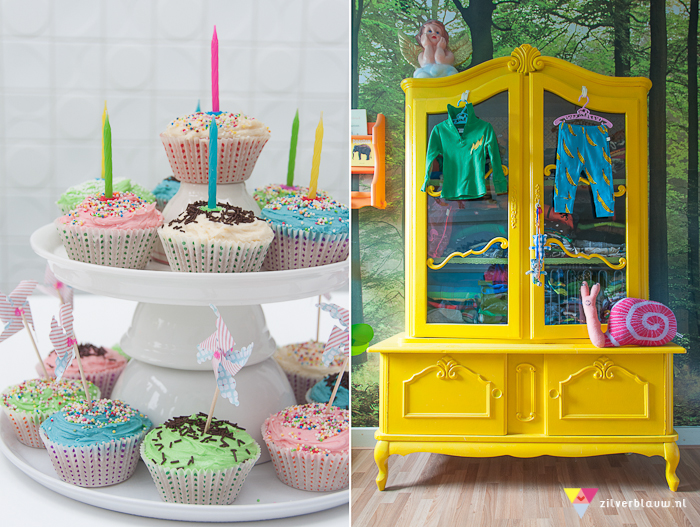 Één jaar. Ik denk wel de meest bijzondere verjaardag die je met je kindje kunt vieren. De avond vooraf bakte Yvonne cupcakes. Vlaggetjes opgehangen. De verjaardagskleertjes uitgezocht, klaar om aan te trekken. Wolf die helpt met het uitblazen van de kaarsjes en het uitpakken van het cadeautje. En dan een klein feestje. Niet te groot, zodat het kindje niet overprikkeld raakt van de drukte. Frietjes eten met de gasten die blijven plakken. Wat 'n heerlijke middag!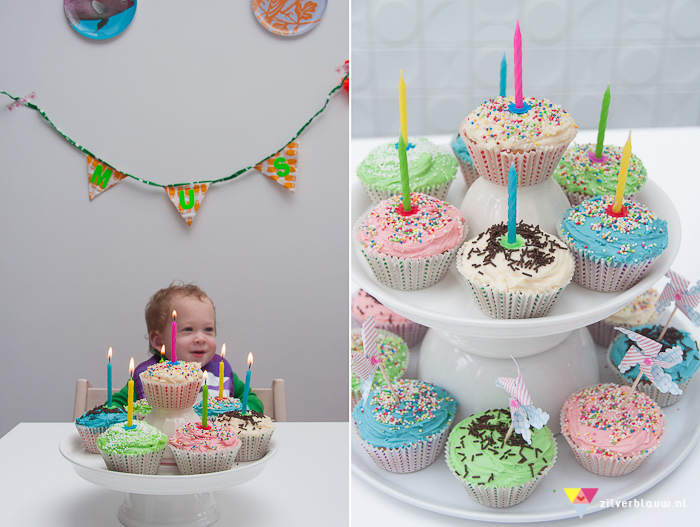 Dit was vorig jaar de eerste post na Mus' geboorte. Wat een fijn jaar hebben we met hem achter de rug. Zo'n lief kindje, altijd blij en opgewekt. Een aanwinst.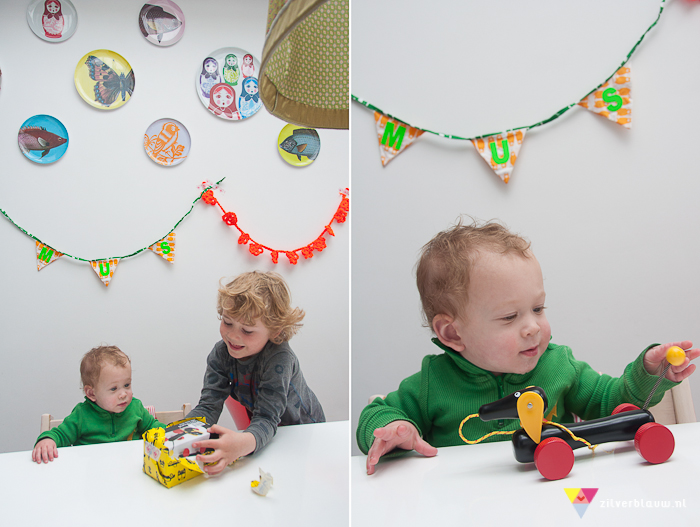 One year old. What a special day. Yvonne baked delicious cupcakes. I picked out his birthday clothes. Casper put up the decorations. Big brother being a great help unwrapping the gifts and blowing out the candles. A small party, not too big. And eating french fries with the guests who stayed for dinner.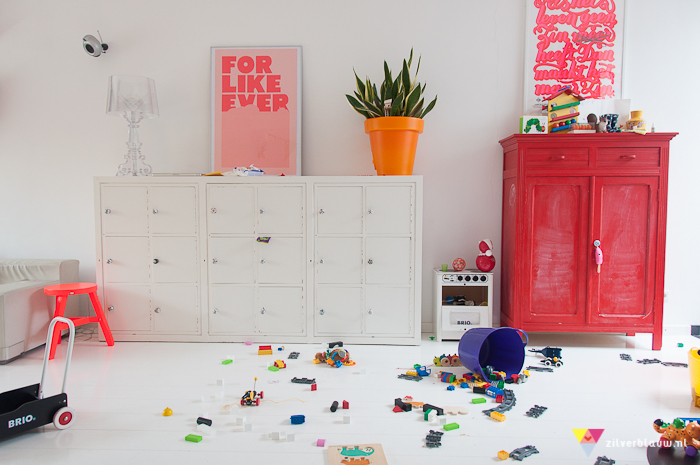 This was the first blogpost after Mus' birth. What a great year we had with him, what a sweet little boy. So happy he joined our little family.