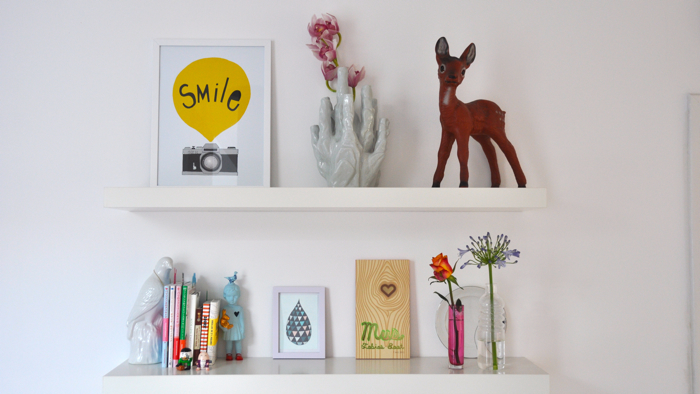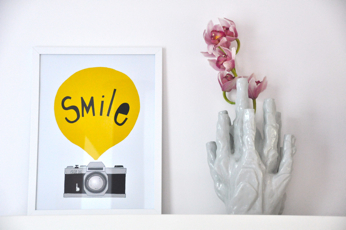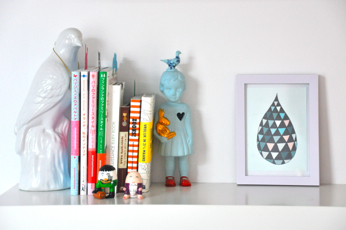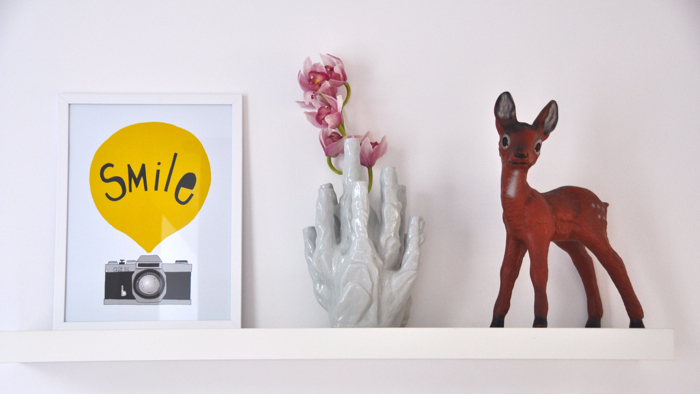 Eind vorige week werd ik verrast door een envelop van Kerry van het inspirerende blog the Seventy Tree. Om ons te feliciteren met Mus stuurde ze ons haar prachtige 'Smile'-print en twee van haar schitterende kaarten. Ik ben er superblij mee en ben meteen de planken gaan reorganiseren. Klik hier om meer van Kerry's werk te zien, wat mij betreft een aanrader. Home sweet home is een initiatief van Barbara, kijk bij haar voor een lijst met alle deelnemers. Meer Home sweet home zien op dit blog? Klik op de button in de sidebar.
The other day we got a great surprise! The postman brought a package from the UK. It came from Kerry of the Seventy Tree! She sent us her fantastic 'Smile'-print and two wonderful postcards from her hand, to congratulate us with the birth of Mus. How sweet is that! I totally looove Kerry's work and blog. I framed the print and cards the same day. Thank you so much sweet Kerry, you brightened our week!!
Wanna see more Home sweet home on this blog? Click the button in the sidebar. For more Home sweet home on other blogs, check Barbara's blog.