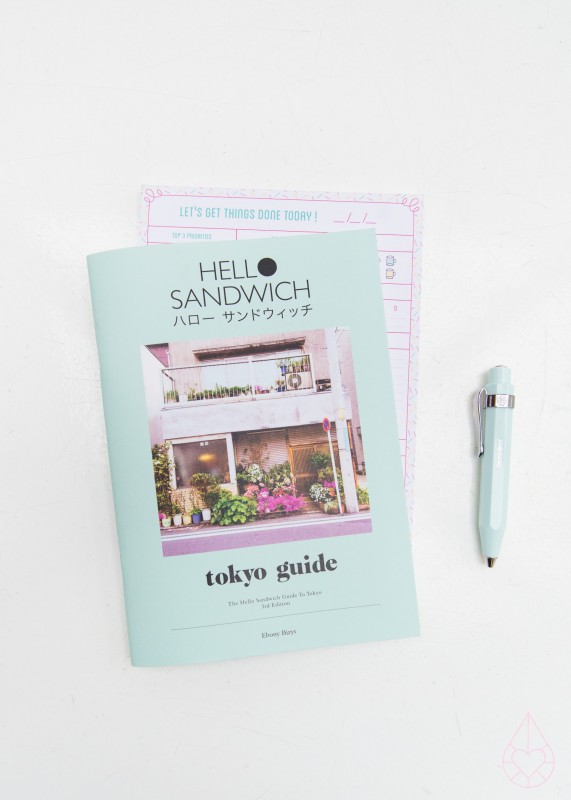 Deze week had ik allerlei plannen voor hier op mijn blog, maar er kwam niets van terecht. Ik had het te druk met mijn werk, (ik werk nog steeds een paar dagen per week, eigenlijk past het niet meer maar ik wil/durf het nog niet op te zeggen) wat Zilverblauw-werk dat afgerond moest worden en Wolf en Mus, die ik straks een week moet missen.
Morgen vliegen Lonneke en ik naar Tokio. Ik ga proberen vanuit daar te bloggen en ben sowieso op Instagram te vinden. Omdat ik merk dat ik mijn Instagram-feed het liefst zo mooi mogelijk wil houden maar ik ook graag dagelijkse plaatjes wil blijven delen, heb ik sinds deze week Snapchat. Als je het leuk vindt om onze reis te volgen, mijn Snapchat-naam is zilverblauwnl. (Of scan hier het plaatje.) Hopelijk tot snel!
p.s. De Tokyo-guide is gemaakt door Ebony van Hello Sandwich, die ik afgelopen weekend ontmoette bij Meet the Blogger. Het handige afspraken-blokje is van Team Confetti en de mooie pen was een cadeautje van Buiten de Lijntjes.
I had so many plans for my blog last week, but none of them worked out as I was too busy with work and my family. Lonneke and I will fly to Tokyo tomorrow. I'll try to blog when I'm there, I'll be at Instagram of course and this week we also made a Snapchat-profile to share some pictures of our everyday life, our username is zilverblauwnl, or scan the code here. The amazing Tokyo-guide was a gift from Hello Sandwich's Ebony, thanks! Happy weekend.