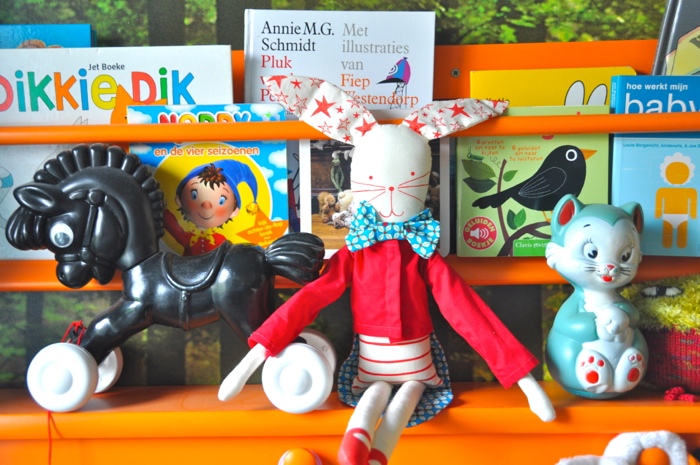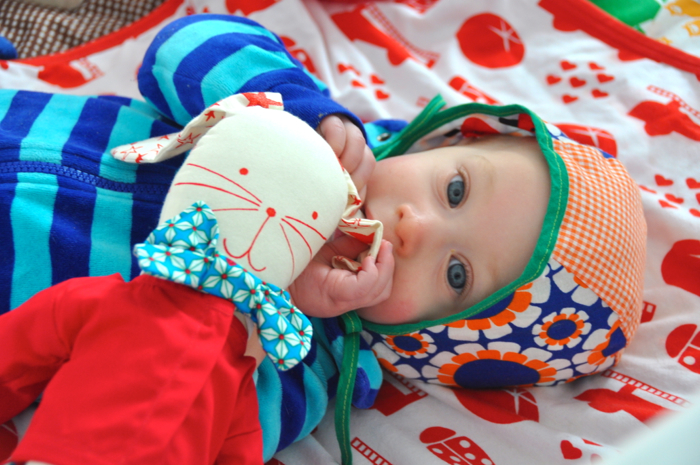 Ik las Erica's blog Mikodesign al lang voordat ik zelf begon met bloggen. Het blog gaat over Erica's leven; haar gezin, bestaande uit man en twee prachtige dochters en haar bedrijfje Mikodesign. Erica maakt onder andere schitterende handgemaakte knuffels. Je kunt ook leuke DIY-pakketten bij haar bestellen en haar hangers terecht een enorme hit. (wie wil er nou geen Eiffeltorenhanger?) Toen Erica Zilverblauw-sponsor wilde worden, voelde ik me dus erg vereerd. Mus kreeg dit schitterende circus-konijn, waar hij dol op is. Klik hier voor het Mikodesign-blog, hier voor de Mikodesign-website en hier voor Erica's Etsy-shop, allemaal zeker het bezoeken waard!
Wil je ook Zilverblauw-sponsor worden? Kijk dan eens op de Sponsor-info pagina.
Erica's blog Mikodesign was one of the first blogs I discovered, long before I started my own. Erica makes the most wonderful plushes; rabbits and dolls. She also sells great DIY-sets and her own screen printed fabrics. Her hangers are a great hit. (Who wouldn't want an Eiffeltower hanger?) Mus is really in love with his circus rabbit! Click here for the Mikodesign-blog, here for the Mikodesign-website and here for Erica's Etsy-shop.
I finally translated the sponsor-info page! (well, actually Yvonne did, thanks!) If you wanna become a Zilverblauw-sponsor, don't hesitate to contact me.