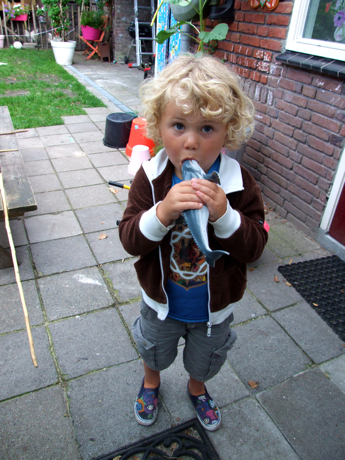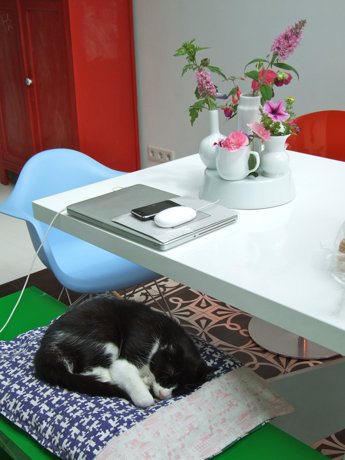 Wolf's tweede naam is Jonah. Op de eerste foto lijkt het net of hij wraak neemt op het bekende sprookje van Jona(h)s en de walvis; hij probeert de walvis in Jonah te krijgen in plaats van andersom.

Van de tweede foto werd ik gewoon een beetje gelukkig, die oude stomme kat op zijn speciaal-voor-hem-neergelegd kussen.
Wolf's second name is Jonah. On the first photo it looks to me like he's making a joke out of the world-famous fairytale 'Jonah and the whale'; he's trying to swallow the whale instead of the whale swallowing Jonah.

 The second photo just makes me happy; stupid old cat on his very own pillow.