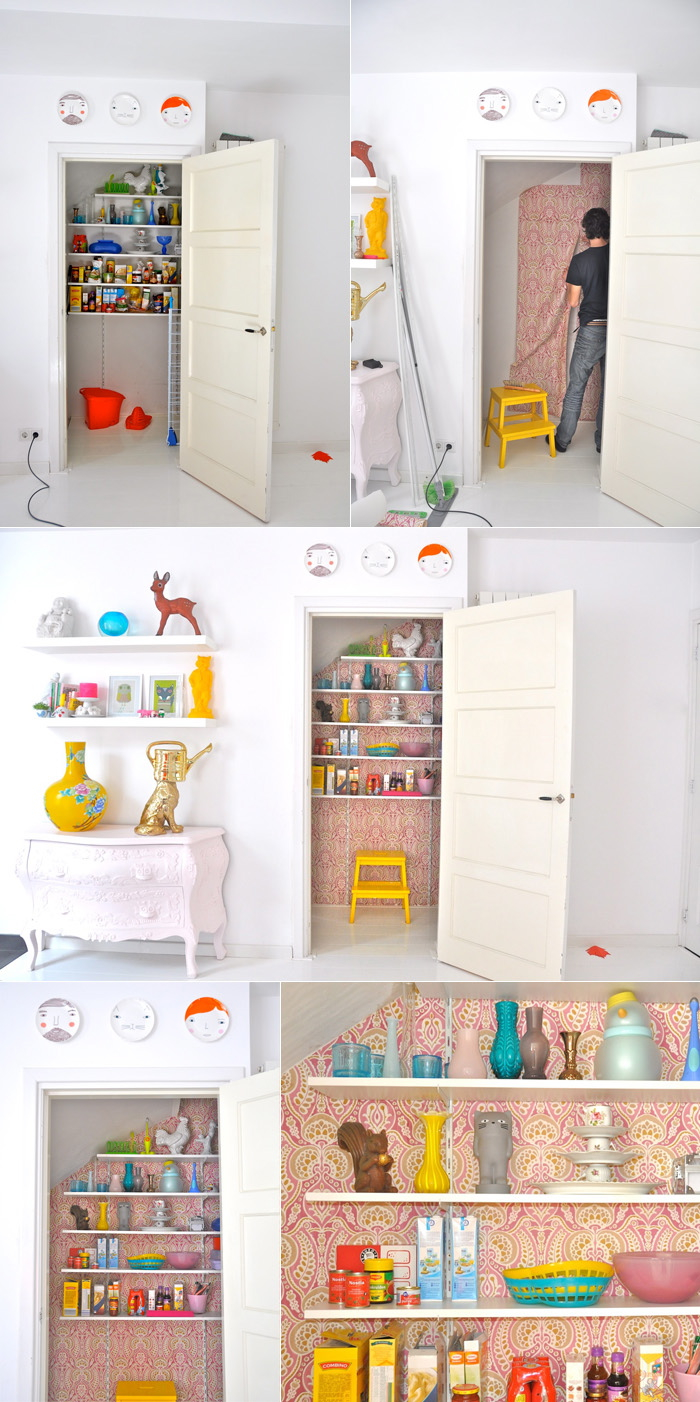 Afgelopen donderdag kreeg ik het op mijn heupen en besloot ik dat de kelder drastisch moest worden opgeruimd. Typisch gevalletje nesteldrang. De kelder is tevens opslag voor al mijn entertainment- en zang-gerelateerde spullen, zoals kostuums, schmink, geluidsapparatuur enzovoorts. Het was er een behoorlijke rotzooi. Ik sjouwde me een breuk en verzamelde drie vuilniszakken met troep die ik niet meer wilde. Ik vond ook een bijna volledige rol behang, die we over hadden na het behangen van het stukje muur achter de Stonestove. Toen de kelder eenmaal opgeruimd was, vond ik hem wat kaal en wist ik meteen wat ik het overgebleven behang wilde doen. Een kelder-make-over. Mijn lief Casper, inmiddels behang-master, regelde het in twee uurtjes. Tadaa!
Home sweet home is een initiatief van Barbara, kijk bij haar voor een lijst met alle deelnemers. Meer Home sweet home zien op dit blog? Klik op de button in de sidebar.
On thursday, I decided our cellar needed a total clean-up. I threw away a lot of stuff we didn't use. During the process, I found old wallpaper. Casper, the wallpaper-master, used it for a cellar-make-over. I love it!
Wanna see more Home sweet home on this blog? Click the button in the sidebar. For more Home sweet home on other blogs, check Barbara.