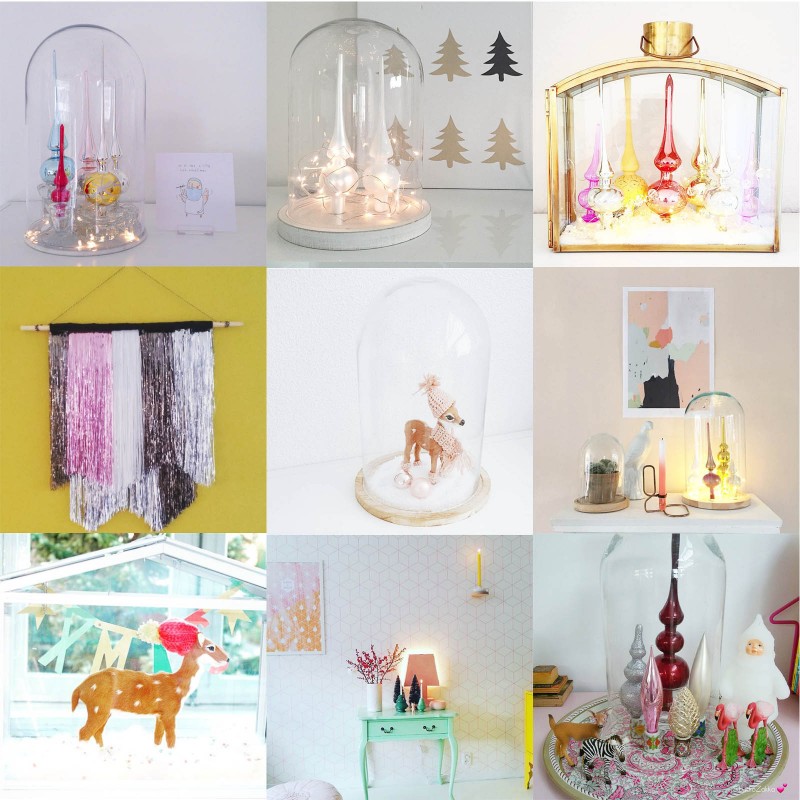 Fotocredits van boven naar beneden, van links naar rechts: antoinettetp, nathalie_vrbck, linnie_79, tamara250, lifeoflijnonline, jacolinevdm, , bymariekemol, my_colored_life, studiozakka.
Súperleuk vind ik het, als mensen 'mijn' DIY's maken of onze printable stylen. Het voelt als een enorme eer. In 2013 verzamelde ik alle winterdieren (de DIY van dat jaar) op deze pagina, in 2014 verzamelde ik hier een heleboel 'Merry & Brights'.
Ook dit jaar maakten we weer een pagina en deze keer heet 'ie simpelweg 'xmas 2015'.
Wat zie je er?
Je vindt er alle DIY's, Merry & Bright-posters, winterdieren en andere Zilverblauw-geïnspireerde kersttaferelen van 2015. Die mogen ook gemaakt zijn met Zilverblauw-producten die niks met kerst te maken hebben. Dus heb je een 'It's You'-poster die mooi past in je kersthuis, of een boek dat je in jouw kerstsfeer hebt gefotografeerd, dan kun je ook meedoen.
Hoe doe je mee (en wat heb je daaraan)?
Er zijn twee manieren om mee te doen: stuur je foto naar casper@zilverblauw.nl en wij plaatsen de foto + je Instagramaccount of blognaam op de xmas-pagina. Er is ook een snellere manier: tag mij op Instagram en/of gebruik #zilverblauw en ik zorg dat de foto op de pagina terecht komt. Doel is elkaar inspireren en nieuwe blogs en accounts leren kennen (+ als je een blog hebt, is het goed voor je SEO, maar dat is voor de 'nerds' onder ons).
Je vindt de x-mas 2015 pagina hier, of via de knop in de sidebar. Als je mobiel leest, vind je de knop onderaan de pagina. Leuk als jullie meedoen!
Hoe zit het ook alweer met die gratis Merry & Bright poster?
Je vindt hier een link naar de gratis download. Als je geen zin of tijd hebt om de poster zelf te printen, kun je 'm voor 5,- in A3 op mooi 250 grams papier bestellen in de shop. Daarnaast krijg je de A3-print de hele maand december gratis bij alle pakketbestellingen en posters.
En wat nou als ik een boek bestel?
Omdat een boek door de brievenbus gaat en we de poster moeilijk kunnen opvouwen, kunnen we bij boeken en kaartensets geen gratis poster aan je bestelling toevoegen. Dat kan alleen als je, in plaats van brievenbuspost, voor de optie pakketpost kiest. We maken dan een pakketje van je bestelling en voegen de gratis poster alsnog toe (je betaalt dan wel iets meer aan verzendkosten, daar kunnen we helaas niet omheen).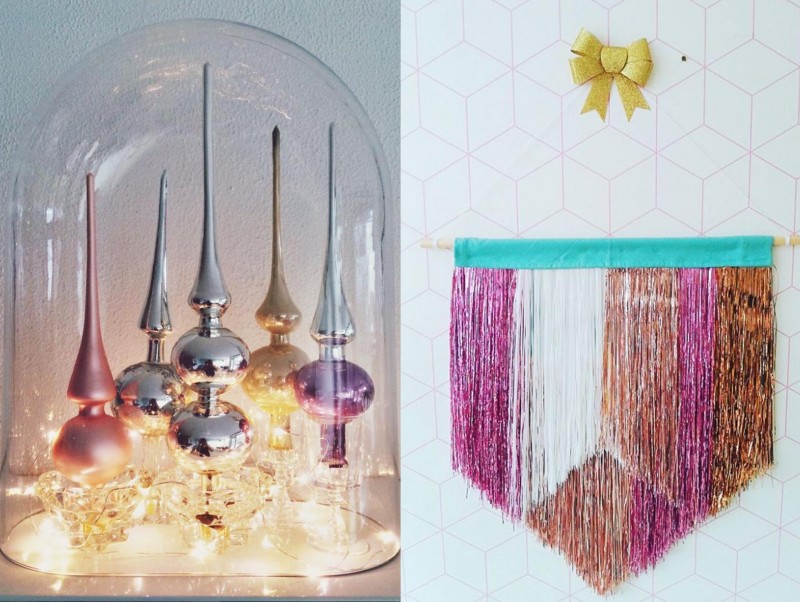 Fotocredits: manonkuiper & my_colored_life
Just like last year, and the year before that, I created a page dedicated to all Zilverblauw-related christmas decoration. I feel really honored that so many of you make one of my DIY's, print our 'Merry & Bright' poster, (we still add a free 'Merry & Bright' poster to every package during the month December, mailbox post excluded) or use one of our other products for styling or decoration. Have you also made a decoration inspired by one of our products or DIY's? Send an image to casper@zilverblauw.nl and we'll place it on the special page with the name of your blog- and/or Instagramaccount. You can also just tag me on Instagram, or use #zilverblauw. Click on the banner (or here) to go directly to the xmas 2015-page. Have fun!