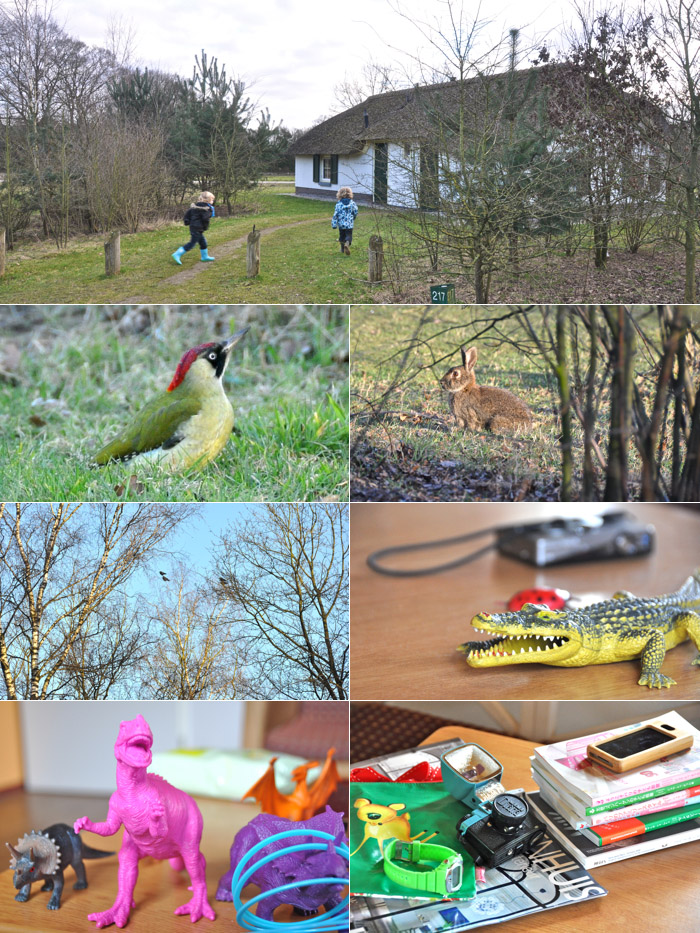 Sinds deze week heb ik officieus verlof. Ik hoef overdag niet meer te werken. Mijn officiële zwangerschapsverlof gaat in na de carnavalsvakantie, na deze week dus. Afgelopen weekend hebben we met vrienden doorgebracht in een gehuurd boerderijtje, ver weg van carnaval vierend Brabant. Ik merk nu pas hoeveel energie me de laatste twee maanden hebben gekost, hoe moe ik ben, hoezeer ik over mijn grens ben gegaan. Om bij mijn eigen motto te blijven, ga ik de komende weken even proberen te zijn, in plaats van te worden. Stil staan bij mezelf, bij de baby die komt. Niet meer haasten, stressen, zennnn. Op mijn werk vragen ze zich af wat ik in godsnaam ga doen tijdens mijn verlof. Niets doen, dat kan Anki helemaal niet. Wacht maar af, na de carnavalsvakantie komt ze gewoon tóch werken. Ik ga proberen ze geen gelijk te geven en wens mezelf daarbij veel succes.
Last friday was my last day at work. Because of my maternity leave, I don't have to work until august. Still I don't know exactly what to do with the looong time ahead of me, except for having a baby somewhere in april, of course. I'm always impressed by those calm, balanced stay-at-home mothers. Not sure if I can manage to be one, but I'll try.
For the weekend we rented a small farmhouse, somewhere in the middle of nowhere, where we stayed together with friends. It was a good, quiet start for my leave.