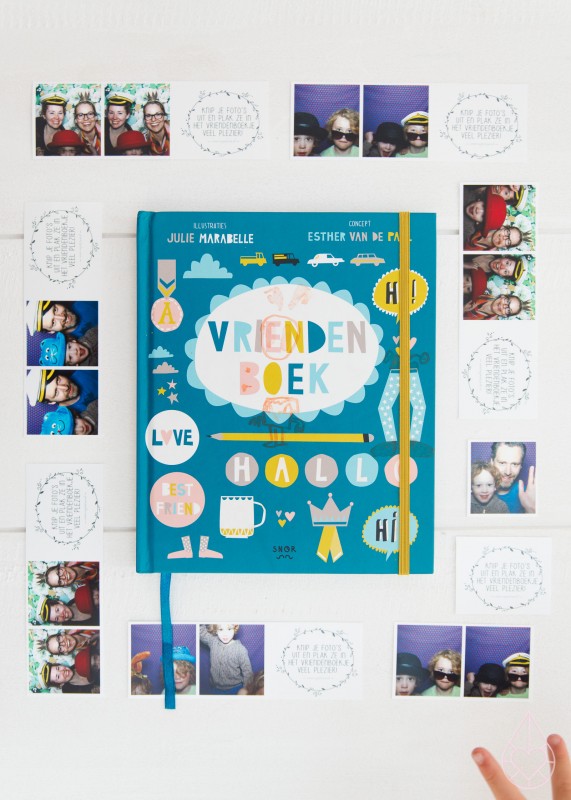 Het is inmiddels al een tijd geleden dat ik bij de boekpresentatie van het vriendenboek van Esther (Babyccinokids) en Julie (Fam. Summerbelle) was. Een leuke en mooie versie van het bekende vriendenboek zoals ik dat zelf vroeger had. Na de boekpresentatie eiste Wolf onze kopij van het vriendenboek op en ik zag het niet meer terug tot afgelopen week, inmiddels al bijna vol en voorzien van de nodige extra decoratie op de voorkant. Een beetje jammer dat dit blog daardoor zo lang op zich liet wachten, maar terugdenkend aan mijn eigen vriendenboekjes van vroeger is het eigenlijk de enige manier waarop het hoort te gaan met vriendenboeken, toch? Die moeten vooral bij veel vrienden zijn, dat maakt ze bijzonder en mooi.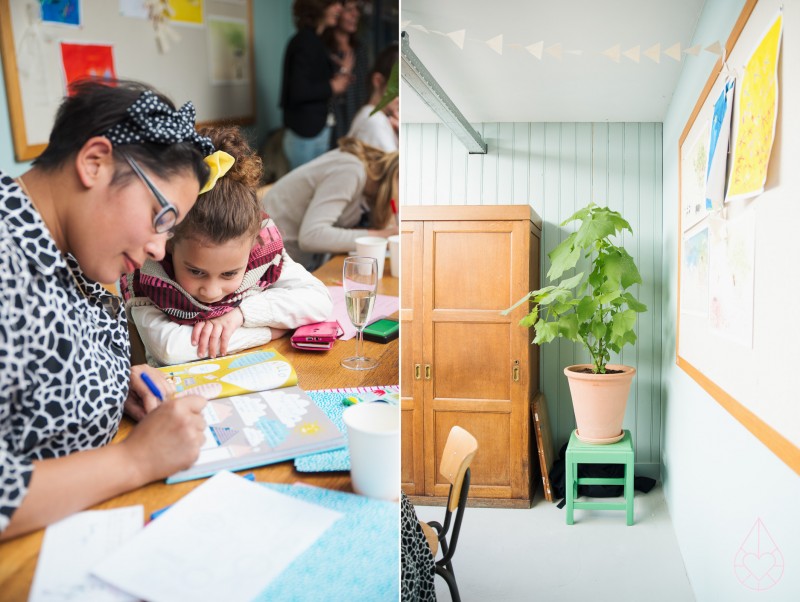 De boekpresentatie was in de mooie nieuwe kinderconceptstore De Kleine Parade, een mix van winkel, atelier en horeca. In het atelier knutselden de kinderen (en hun ouders) aan hun vriendenboekje, (hierboven zie je Diana en haar dochter) terwijl andere genodigden rondkeken in de winkel of genoten van lekkere drankjes en taartjes in het horeca-gedeelte.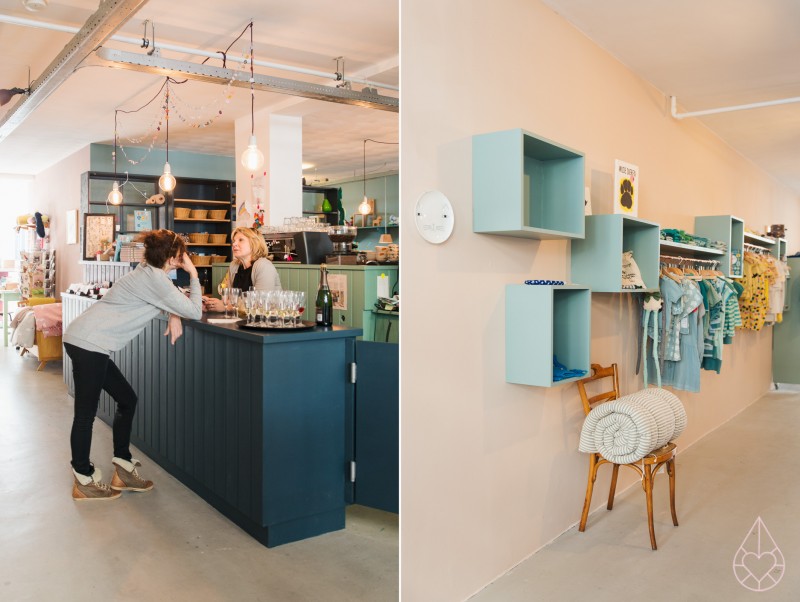 Hoogtepunt voor onze kinderen was de volkswagen-fotobus, waar je foto's kon laten maken om je vriendenboekje een persoonlijke touch te geven. Op de eerste foto zie je dat Wolf en Mus er geen genoeg van konden krijgen. Marlous en ik vonden het trouwens ook erg leuk om met allerlei gekke accessoires op de foto te gaan.
Het vriendenboek is door Wolf meer dan goedgekeurd. Leuk voor op school, maar ook bijvoorbeeld voor op vakantie om daar je vakantievrienden een bladzijde te laten invullen. Je koopt het vriendenboek hier. Fijne zondag!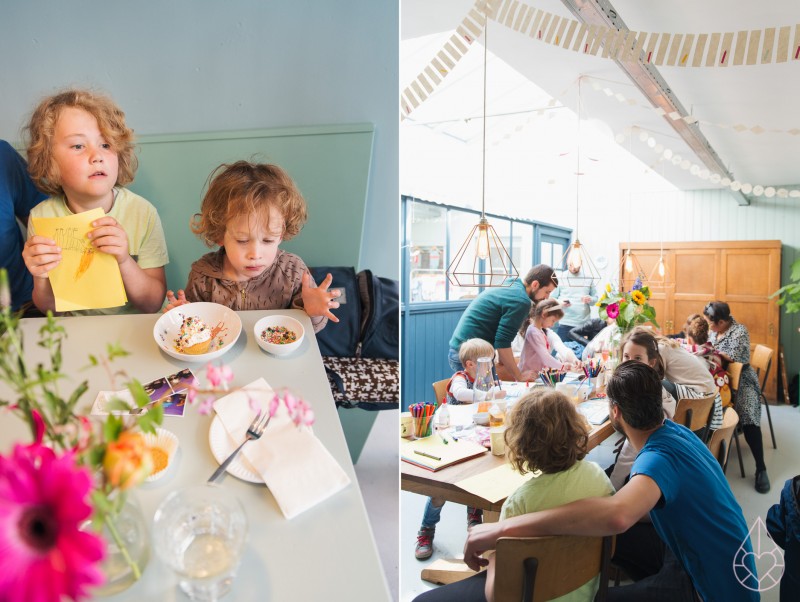 We visited the book presentation of Esther and Julie's vriendenboek a while ago. It was a fun gathering at the new conceptstore for kids De Kleine Parade. We had a lot of fun with the Volkswagen fotobus, where we took the most amazing pictures. The vriendenboek is only available in Dutch for now, but I hope there will be an English version soon. Read here more about the vriendenboek. (In English) Happy Sunday!