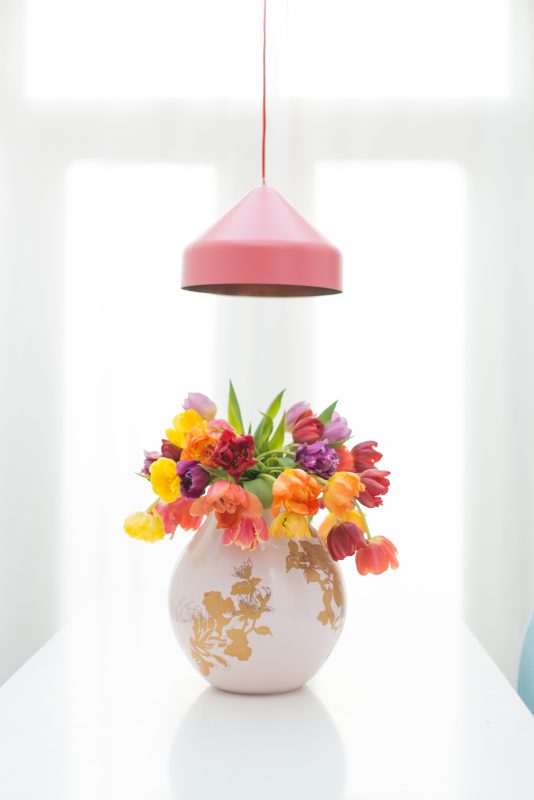 Mooiwatbloemendoen.nl vroeg me of ik bloemenmeisje van 2017 wilde zijn en omdat ik enorm van bloemen hou en ze ons huis nét dat beetje extra geven, schrijf ik hier vanaf nu af en toe wat over de bloem van de maand. De tulp was de bloem van januari. Ik kijk er altijd erg naar uit, de eerste tulpen. Ze betekenen voor mij dat de winter op z'n einde loopt, de dagen weer langer worden en de zon uiteindelijk weer terug zal komen.
Tulpen vind ik het mooist als ze al een beetje beginnen te verwelken. Ze hangen dan zo mooi met hun kopjes naar beneden, alsof ze -net als ik- vinden dat het allemaal wat lang duurt voordat die lente nou eindelijk begint. Deze enorme bos tulpen was een lichtpuntje tijdens de grauwe dagen van afgelopen week. Voor mij is dat wat bloemen doen: ze maken het leven nét een tikje mooier.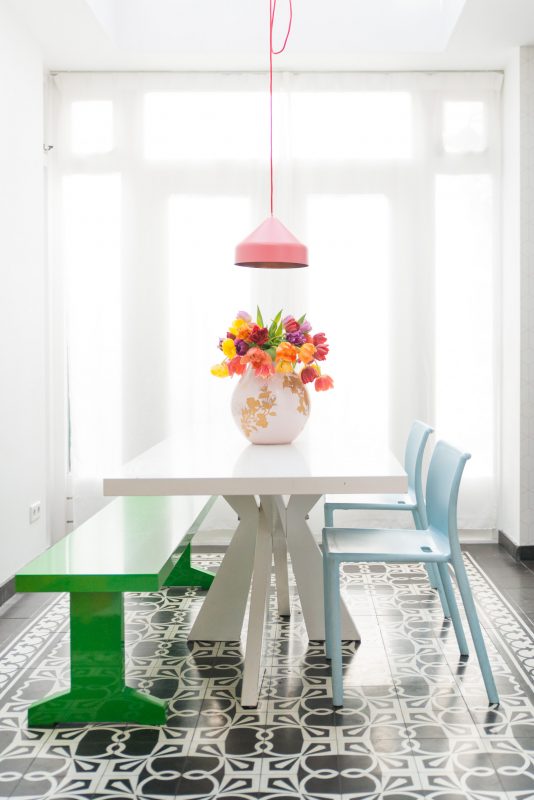 The Dutch flower council Mooiwatbloemendoen.nl named me 'bloemenmeisje' (flower girl) for 2017, a title I absolutely love. This means that I'm posting photo's from my favorite flowers every now and then. I love the typical Dutch tulips because they remind me of the beginning of spring. Just a little bit more patience since it's still snowing, but the days are getting longer and the light is coming back. Can't wait!