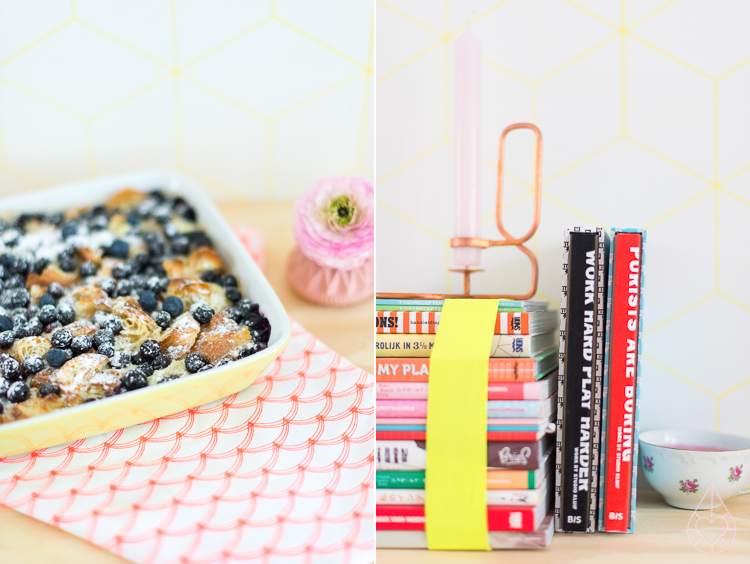 Een favoriet recept en een favoriet boek, een combinatie waar ik van hou. Gisteren maakte ik een croissant-blauwe bessen baksel (in het Engels heet het 'puff' maar daar heb ik nog geen goede Nederlandse vertaling voor gevonden, iemand suggesties?) en las ik 'Purists are boring' en 'Work hard play harder' van Studio Kluif.
A favorite recipe and a favorite book, I love the combination. Yesterday I read two books by Studio Kluif, 'Purists are boring' and 'Work hard, play harder' and I baked delicious blueberry croissant puff.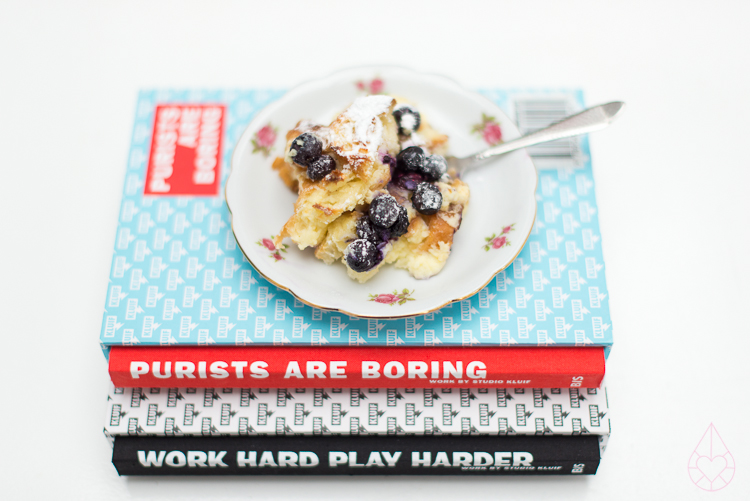 Het croissant-blauwe bessen baksel is goddelijk, ontzettend simpel om te maken en als je blauwe bessen uit de diepvries gebruikt ook nog eens hartstikke goedkoop. (of zelf geplukte, maar dan moet het zomer zijn) Ik vond het recept hier en maakte wat kleine aanpassingen. Je kunt het serveren in plaats van taart op een verjaardag, als toetje of als tussendoortje. Ik vind het echt een aanrader.
Nodig: een ondiepe ovenschaal, vier afbakcroissants, 200 gram verse roomkaas, 3/4 kopje suiker, een kopje melk, theelepeltje vanillearoma, twee eieren, 250-300 gram blauwe bessen. (vers of diepvries)
Doen: snij de afbakcroissants in kleine stukjes en verdeel over de ovenschaal. Strooi de bessen erover. Meng de roomkaas, suiker, melk, eieren en vanillearoma in een kom met een staafmixer. Giet in de ovenschaal. Bak 25 minuten op 200 graden. Lekker met een klein beetje poedersuiker.
I fell in love with this blueberry croissant puff. It's so easy to make, cheap and really good. Absolutely worth trying. Check recipe here.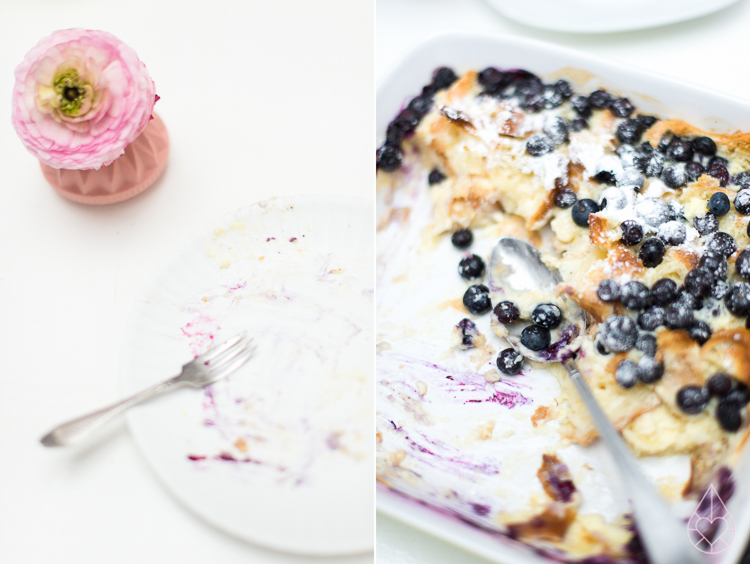 'Purists are boring' en 'Work hard play harder' geven een mooi beeld van het werk van Studio Kluif uit Den Bosch. Dat werk past prima in mijn straatje; het is  grafisch, beeldend, illustratief en voorzien van de nodige humor. Studio Kluif werkt voor grote opdrachtgevers zoals HEMA, dus het is zeer waarschijnlijk dat je hun werk in het dagelijks leven ergens tegenkomt. Twee mooi vormgegeven, inspirerende boeken, interessant als je van vormgeving houdt.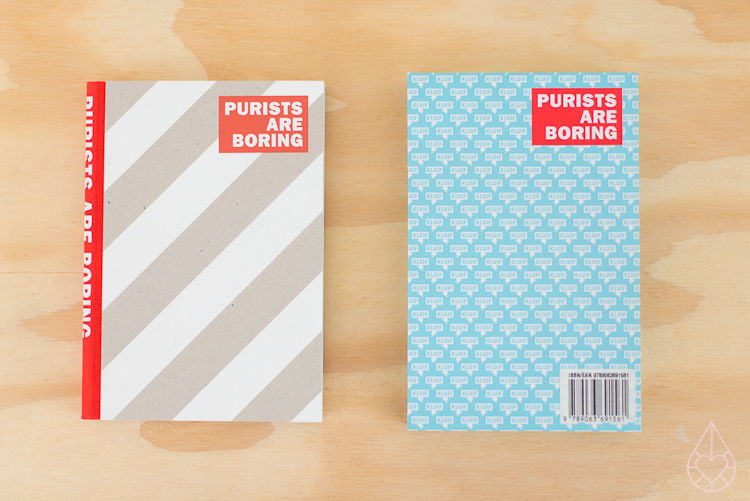 I read 'Purists are boring' and 'Work hard, play harder', two books by the Dutch designers Studio Kluif. Studio Kluif keeps on bringing home international and national prizes for their playful design projects ranging from graphic design and illustration to packaging and design for fashion. These two books are packed with their creative projects. Studio Kluif's style is described as direct, playful and simple, with a sense of humour and relativity. Definitely my kind of designers.