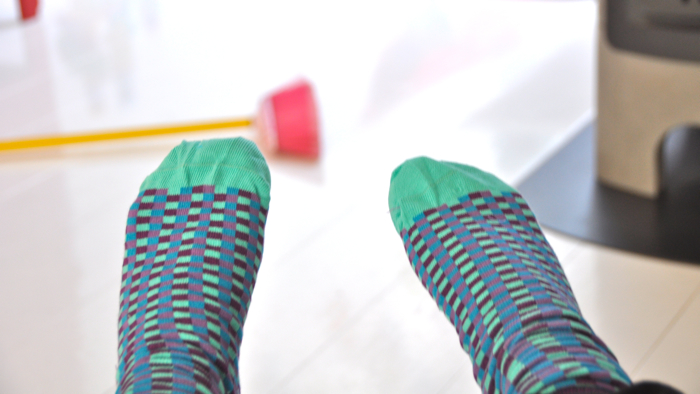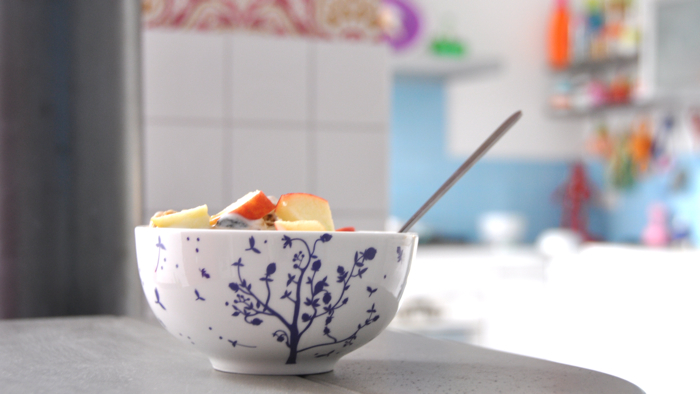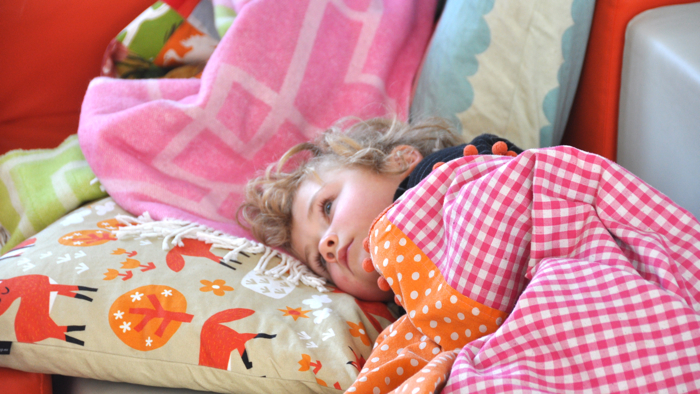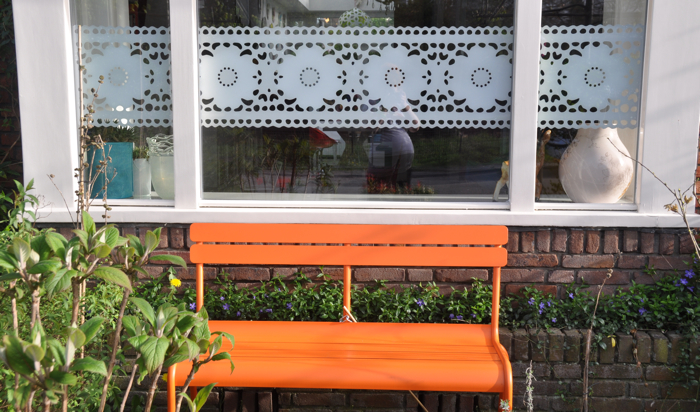 Vandaag is het zo'n dag dat ik een beetje baal. Baal, omdat de baby niet meer is ingedaald maar weer helemaal beweeglijk boven mijn bekken ligt, waardoor mijn middenrif zeer doet. Baal, omdat ik leuke creatieve dingen wil doen, maar niet weet wat en er eigenlijk ook geen energie voor heb. Baal, omdat ik de goed gecamoufleerde kwallen tegenkwam in de supermarkt en daar wederom van overstuur was. En baal, omdat Wolf elke dag zo moe uit school komt en dan zoveel moet huilen en zeuren en ik dat heel zielig vind voor hem, maar ook wel een beetje voor mezelf. Dus daarom: kijk eens wat een mooie, kleurrijke nieuwe sokken ik heb! Wat een heerlijke cruesli met fruit ik maakte, in een mooi bakje! (daar kan ik zo van genieten, van me omringen met schoonheid, zelfs waar het aankomt op bakjes en sokken) Kijk eens hoe mooi kleurrijk mijn lieve, zo ontzettend moe zijnde zoon op onze bank ligt en zie hoe prachtig onze nieuwe Studio Haikje-raamfolie is geworden. Ik ben er zo blij mee allemaal! Zomaar op een vrijdag even mijn zegeningen tellen is helemaal niet zo verkeerd.
(Bonusmateriaal: kijk naar de onderste foto en zie mijn buik in het raam. Jeetje, hoeveel groter gaat 'ie nog worden??)
I had a bit of an off-day today, so I took some colorful pictures to cheer myself up. Hoping for a better day tomorrow.