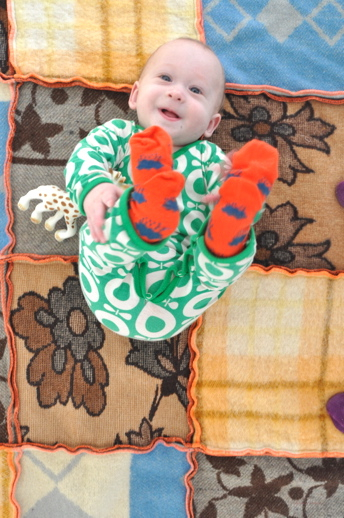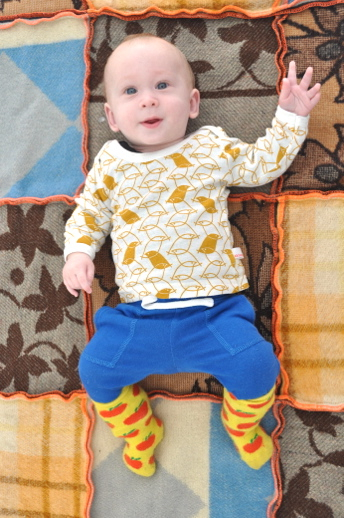 Ik doe mijn best onze jongens zo vrolijk mogelijk te kleden. Dat is vaak een uitdaging; veel jongenskleding is donker van kleur, saai en grauw. Vooral Mus ziet er meestal bontgekleurd uit en daar geniet ik erg van. Elke week maak ik een foto van twee outfits die mijn jongens dragen en vertel ik waar de kleertjes vandaan komen. Vandaag de kick-off met Mus!
Left picture: Suit – Katvig (Kleine Sam) Socks – Bobo Choses (Guten Appetit)
Right picture: Shirt – Skinny Laminx (thanks to Marjan!) Pants – HEMA Socks – Bobo Choses (Guten Appetit)
Clothing for boys is often dark, dull and sallow. I try to find happy, colored clothes for my boys and blog about it weekly. Today the kick-off with happy colored Mus.