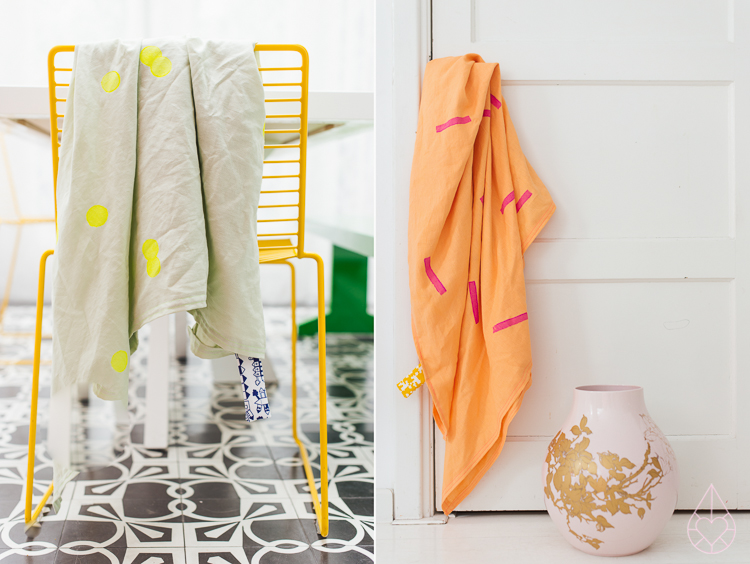 Afgelopen week maakte ik, tijdens de wedstrijd Nederland – Argentinië, twee linnen sjaals. Ik was toe aan nieuwe sjaals en zoals ik hier al eens schreef, verzin ik vaak de leukste dingen om zelf te maken als ik eigenlijk geen tijd heb om wat-dan-ook te maken. Die voetbalwedstrijd kwam dus als geroepen, helemaal omdat 'ie -tot het spannende einde- zo saai was dat het helemaal niet erg was dat ik ondertussen ook nog wat anders deed.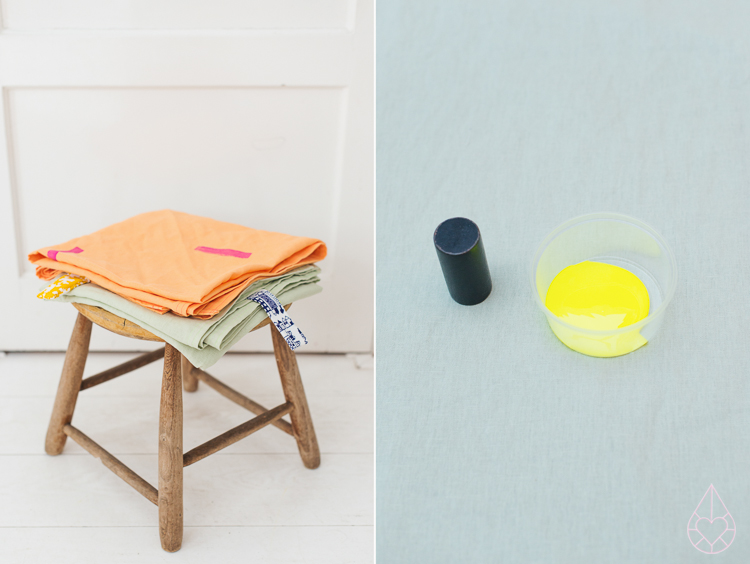 De sjaals zijn heel simpel om te maken: ik kocht twee vierkante stukken linnen, (1.40 x 1.40) de zijkanten zoomde ik om. Ik stikte er een accent van een stukje Tas-Ka stof in en bedrukte ze met textielverf (deze) en twee vormen blokjes uit Mus' blokkenkar. (dat deed ik al eerder met babykleren, hier) De sjaals zijn lekker groot geworden, ook fijn om tijdens een koelere vakantieavond als omslagdoek te gebruiken. Fijn weekend!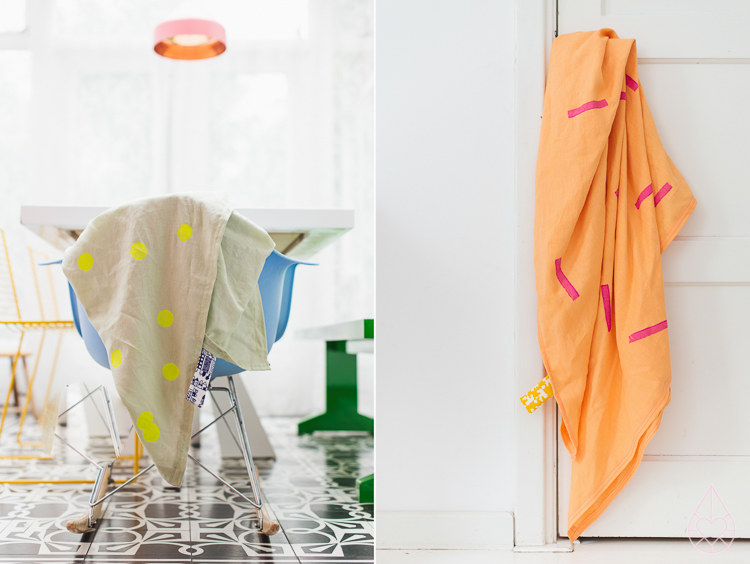 Last week I made two new linen scarfs. I always come up with nice things to make when I don't have any time to make something, (like I wrote here, too) so is this case the soccer match between the Netherlands and Argentina turned out to be pretty convenient. I started to sew when the match started and the scarfs were ready before the end of the match. I used two square pieces of linen fabric, size 1.4o x 1.40. (meters) For the round and rectangular shapes I used two of Mus' blocks and this textile paint. The colored labels are made with fabrics from Tas-Ka. I'm really happy with my new scarfs, they're pretty big so I can also use them on the beach this summer, or as a shawl when we sit at a campfire. Happy weekend!