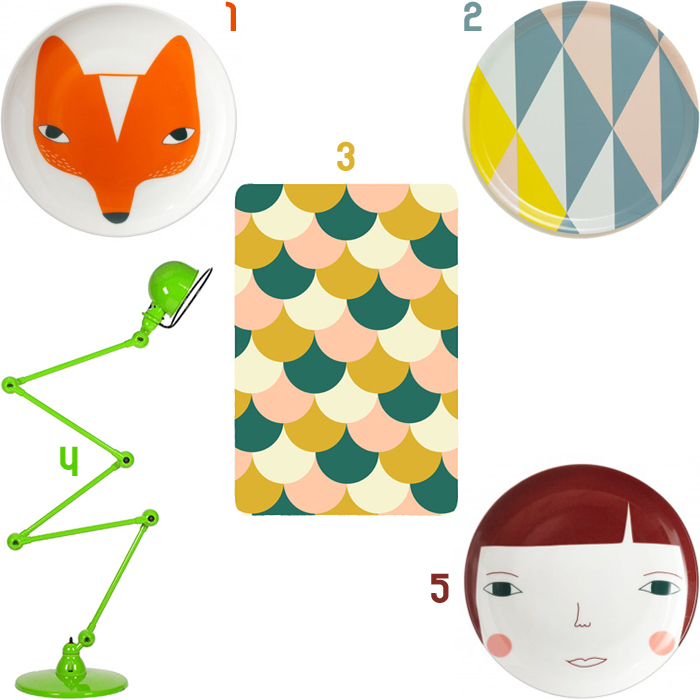 De afgelopen maanden had ik een beetje het idee dat ik 'gewend' raakte aan al het moois dat er te zien is in 'blogland'. Alsof ik een soort overdosis had op het gebied van schoonheid. Na een week geheelonthouding (lees; mijn blogbreak) ben ik gelukkig weer in staat tot ordinaire hebberigheid. Want oohhh, wat zijn er weer veel mooie nieuwe collecties! Deze staan zeker op mijn wishlist:
1. Donna Wilson plate
2. Base212-tray, available at Buiten de lijntjes
3. Cutting board – RK Design
4. Jielde lamp, available at Vintage Room
5. Donna Wilson plate
Being an active blogger means facing a lot of beauty and inspiration everyday. Last months I had some sort of beauty-overkill. A blogbreak with no inspiration at all (besides the interior of our gym, which isn't really inspiring) did me well, for sure. Those new collections are so lovely!