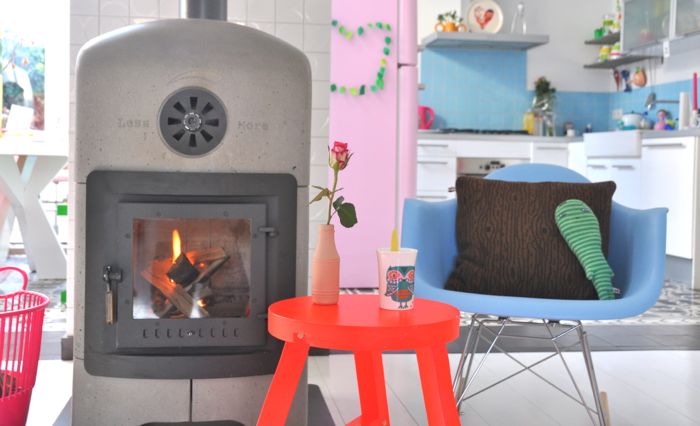 Gisteren ging ik samen met Yvonne en Iris naar de Oxo supersale; een evenement dat net zo spannend is als het klinkt. Woonwinkel Oxo houdt deze supersale eens per jaar en ruimt dan allerlei designitems op met superkorting. Whoehaa! De buit is een Donna Wilson-kussen met houtprint, (15 euro!) een vaasje van Foekje Fleur en een geweldige Piet Hein Eek-lamp, die een aparte blogpost krijgt. Het is nog Oxo supersale tot 18 februari en het is zeker de moeite waard om er de kou voor te trotseren, mits je in de buurt woont natuurlijk.
Iris, Yvonne and I visited the Oxo supersale and bought some really cool items with huge discounts. Oxo is a local design/conceptstore and once a year they're selling out. I bought a cool Donna Wilson-pillow with wood print (15 euros!) a Foekje Fleur-vase en a truly magnificent Piet Hein Eek-lamp, which deserves a blogpost of his own. The Supersale ends february 18th.
We lunchten ook nog bij Eetbar DIT. Mus stal de show. (Wolf was op school)  Soms denk ik wel eens dat ik verliefd ben op mijn baby, helemaal als 'ie zulke schattige mutsjes draagt.
We had lunch at Eetbar Dit after the sale. Mus, who was with us, looked so sweet with his new beanie. Sometimes I think I'm in love with my baby. Look at those eyes, they make me melt…