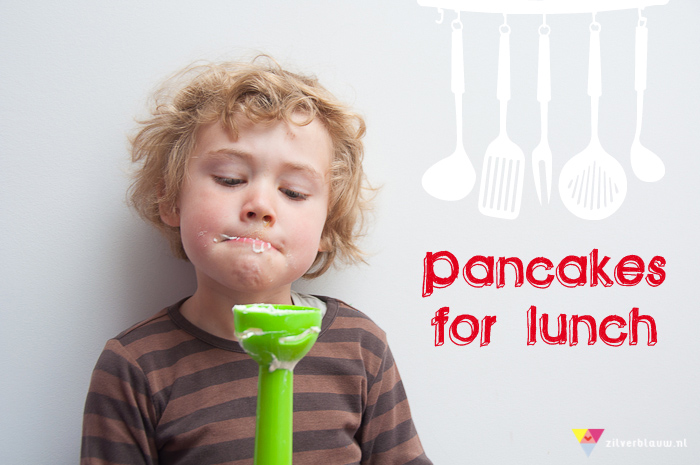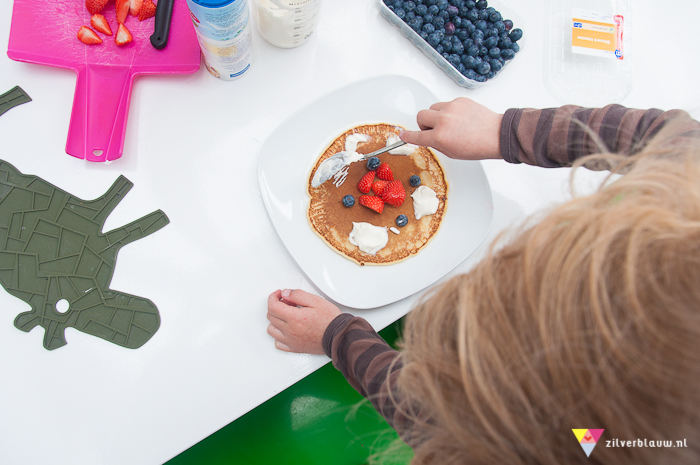 Deze week maakten Wolf en ik pannekoekjes met aardbeien, blauwe bessen en slagroom voor de lunch. Simpel en heerlijk!
Nodig: 250 gram tarwebloem, een halve liter melk, twee eieren, snufje zout. (voor het pannenkoekenbeslag) Doosje aardbeien, blauwe bessen en verse slagroom. Boter om de pannenkoeken in te bakken.
Doen: Maak beslag door de bloem, de eieren en het zout met circa 1 deciliter van de melk met een garde glad te roeren. Als alle klontjes eruit zijn de rest van de melk er pas in gedeelten door kloppen. Smelt een klontje boter in een koekenpan, zorg dat de boter goed uitvloeit en gebruik een pollepel om een klein beetje beslag in de pan te gieten. Niet teveel, zodat je mooie kleine pannenkoekjes krijgt. Bak het beslag op. (wij gebruiken een pan met kokend water met daarop een bord om de reeds gebakken pannenkoekjes warm te houden) Klop de slagroom. Dek te tafel; smakelijk eten!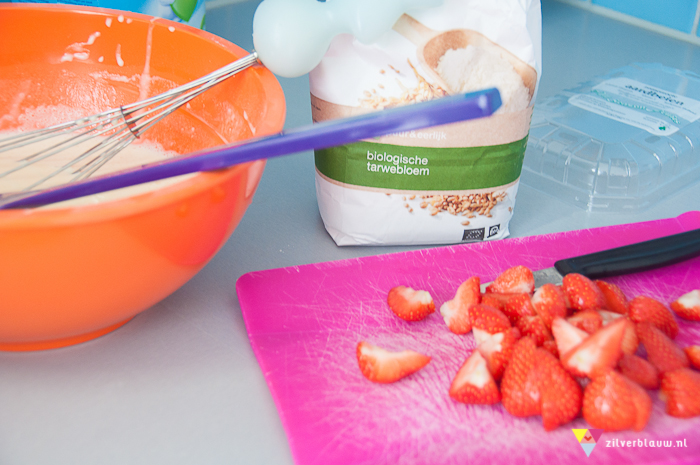 This week, Wolf and I made small pancakes for lunch. Easy and yummy! We served them with blueberries, strawberry's and whipped cream. Delicious. Have a nice friday!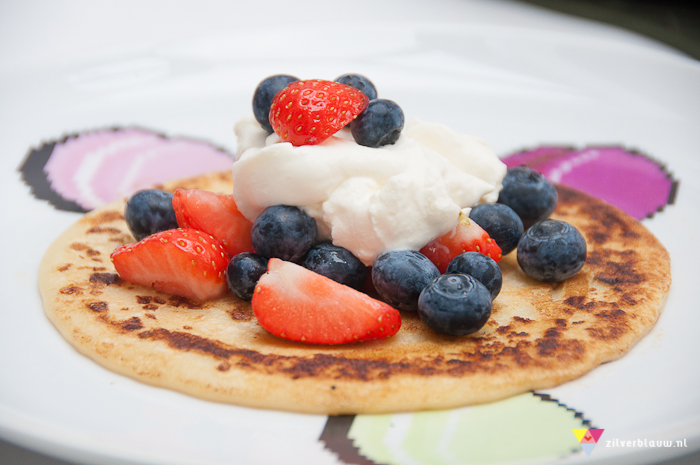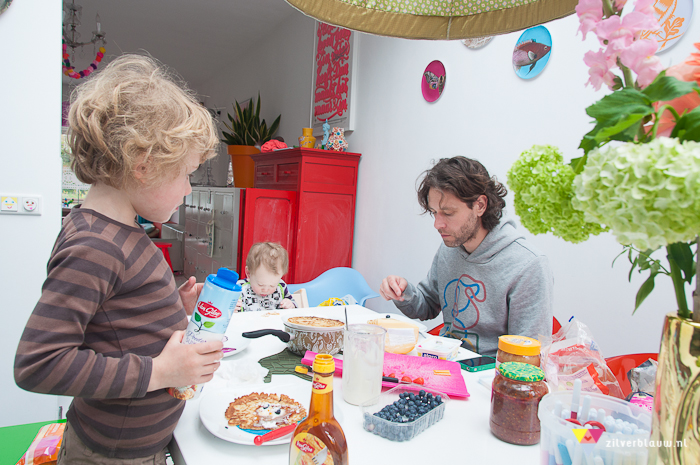 Meer lezen over het ontstaan van 'koken met Wolf'? Klik hier. Voor 'koken met Wolf #2' klik hier. Fijne vrijdag!