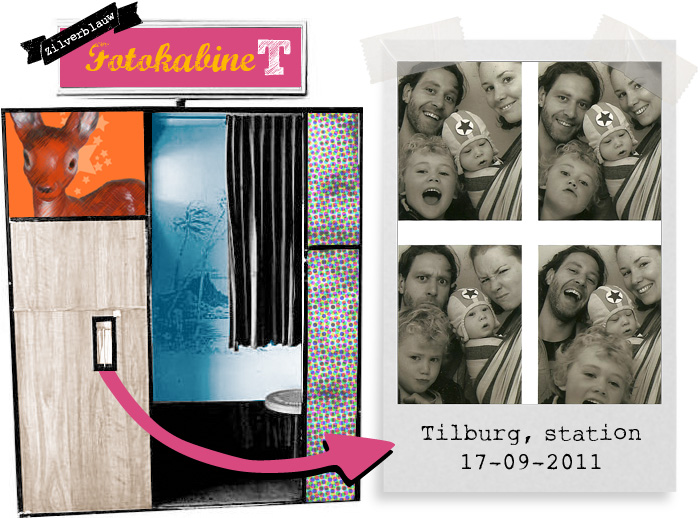 Na twee maanden afwezigheid (op vakantie geen fotohokje te vinden en de foto van vorige maand raakte kwijt – iets waar ik tot op de dag van vandaag van baal) vandaag weer een nieuwe Fotokabine-t! Het hokje wat vier foto's achter elkaar maakt, met telkens een paar seconden ertussen, blijft het leukst.
Fotokabine-T doet mee aan project Fotokabien, opgezet door Liesbet van twee meisjes in de stad. Er doen steeds meer mensen mee, kijk voor een overzicht van de deelneemsters hier. Wil je ook meedoen? Leuk, je bent welkom!! Voor een overzicht van alle Fotokabine-T's tot nu toe, klik op de button in de rechterbalk.
After two months of absence finally a new Fotokabine-T! Fotokabine-T's joining Liesbet's Fotokabien, click here to see a list of the other participants. Wanna join? You're welcome! To see all the Fotokabine-T's so far, click the button in the sidebar.