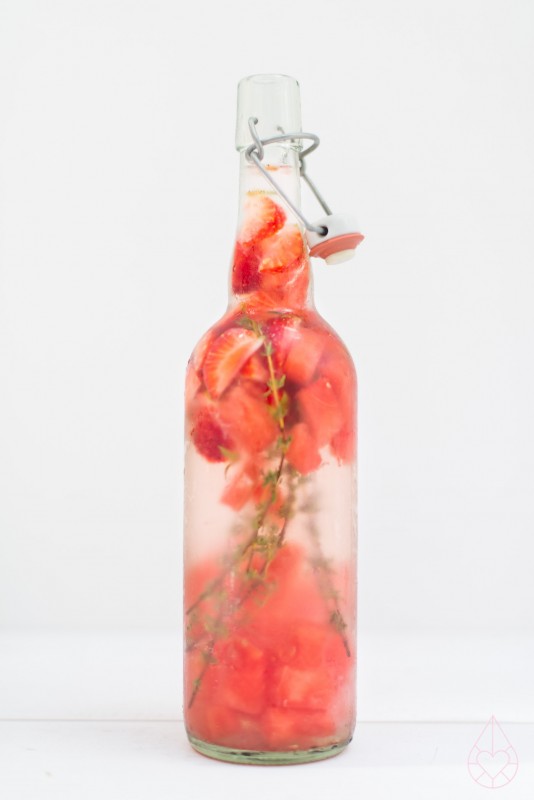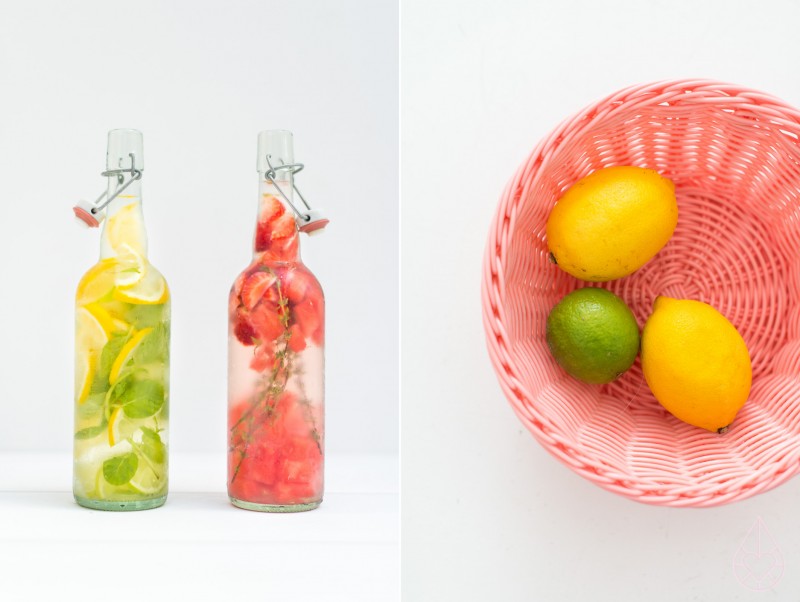 We vieren zomervakantie aan de Zeeuwse kust. Na een week regen genieten we intens van de zon, de zee en het strandleven. Ik maakte fruitwater om mee te nemen naar het strand, makkelijk en erg lekker. Ik hergebruikte deze flessen van Exota-limonade, zonde om zulke mooie flessen zomaar weg te gooien.
We're spending some time at the summerhouse. After a couple of typical Dutch rainy days, the sun finally started to shine. Time to go to the beach! I made infused water to bring along. I re-used these bottles, it felt like a waste to just throw them away.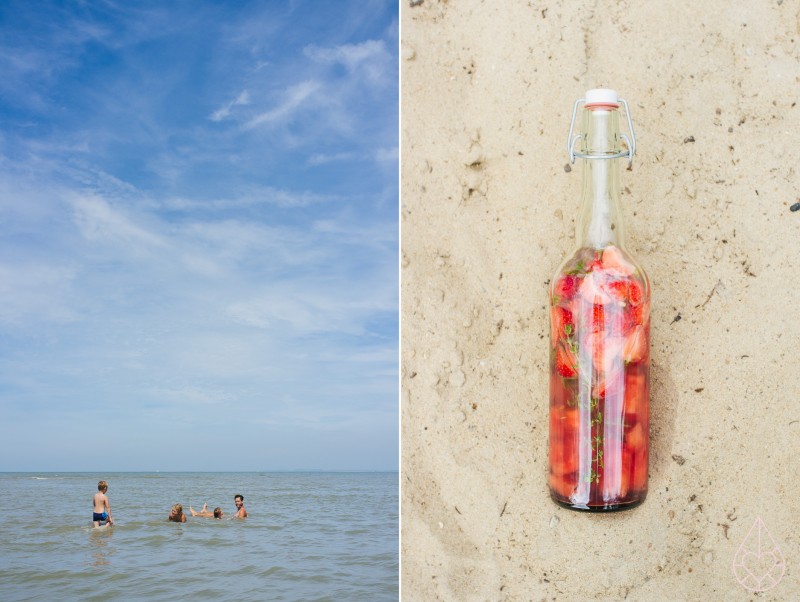 Watermeloen-Aardbei water
Nodig: watermeloen, aardbeien en wat takjes tijm.
Doen: Snij de watermeloen en de aardbeien in stukjes. Als je net als ik een fles gebruikt, zorg er dan voor dat de stukjes niet te groot zijn, zodat ze nog door de flessenhals passen. Dat gaat best makkelijk: fruit blijkt flexibel, ik kreeg het zonder problemen in de fles. Voeg wat takjes tijm en koud water toe. Gekoeld het lekkerst!
Water with watermelon & strawberry
You need: watermelon, strawberries and thyme.
To do: cut the watermelon & strawberries into small pieces so they fit through the neck of the bottle. Fruit turns out to be more flexible than I thought, so the pieces doesn't need to be that small to fit. Add some thyme and of course, refrigerated water.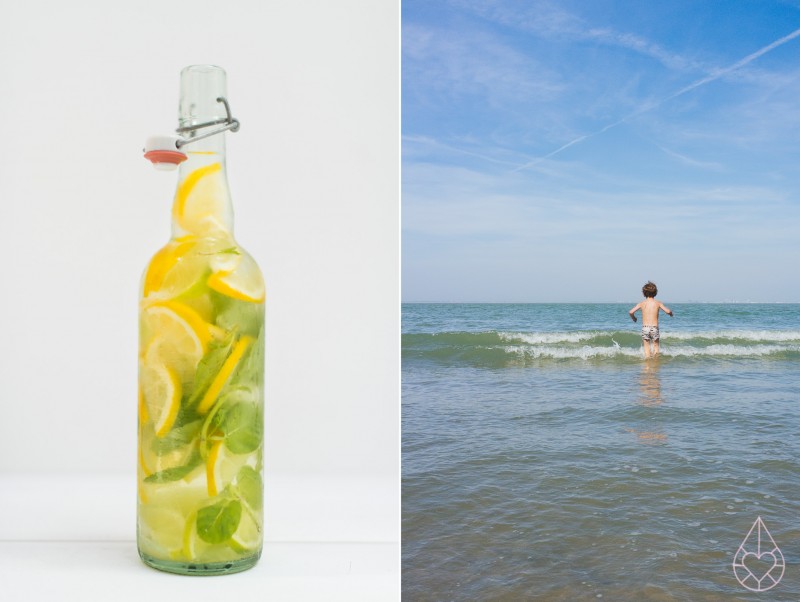 Limoen-Citroen water
Nodig: een citroen, een limoen en munt.
Doen: Snij de citroen en limoen in partjes. Zorg dat ook deze in de fles passen en voeg munt toe. Vergeet niet wat extra gekoeld water mee te nemen, je kunt de fles gerust nog een paar keer bijvullen met water zonder dat de smaak verloren gaat. Fijne nieuwe week allemaal!
Water with lime & lemon 
You need: one lime & one lemon, mint.
To do: cut the lime and lemon in slices. Make sure the slices fit through the neck of the bottle and add some mint & refrigerated water. Don't forget to take some extra refrigerated water along to refill the bottle. Happy new week!